F1 2018 (DX11)
Succeeding F1 2016 is F1 2018, Codemaster's latest iteration in their official Formula One racing games. It features a slimmed down version of Codemasters' traditional built-in benchmarking tools and scripts, something that is surprisingly absent in DiRT 4.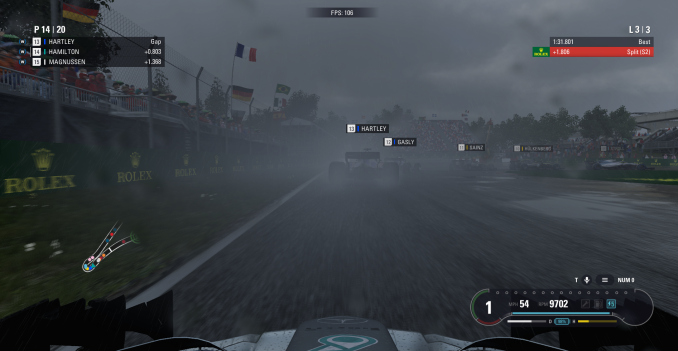 Aside from keeping up-to-date on the Formula One world, F1 2017 added HDR support, which F1 2018 has maintained; otherwise, we should see any newer versions of Codemasters' EGO engine find its way into F1. Graphically demanding in its own right, F1 2018 keeps a useful racing-type graphics workload in our benchmarks.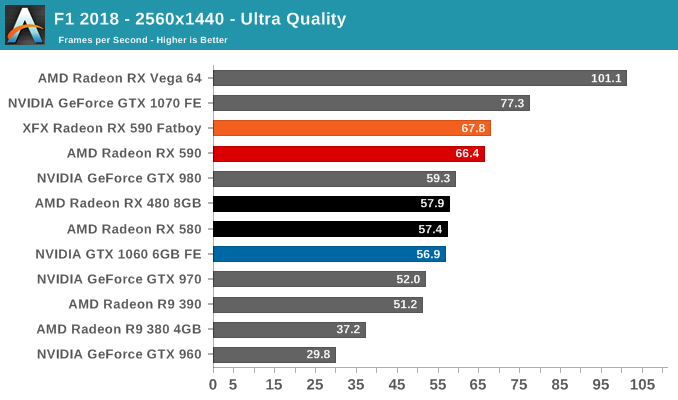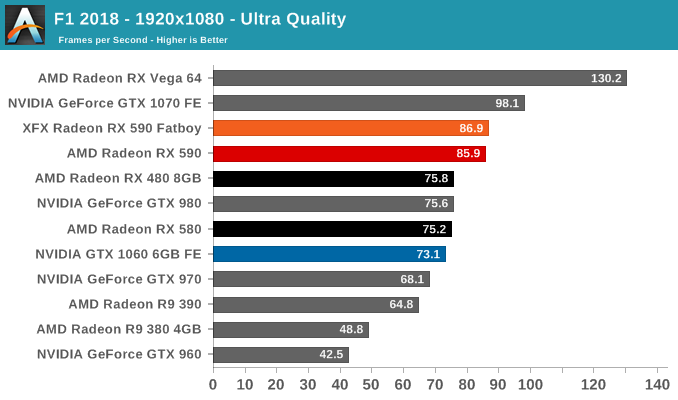 In F1 2018, the RX 590 again carves out a clear space in between the GTX 1070 and GTX 1060 6GB. Given that the GTX 1060 6GB FE already performs slower than the RX 480 8GB, the RX 590 ends up closer to the GTX 1070 FE than to the GTX 1060 6GB FE.