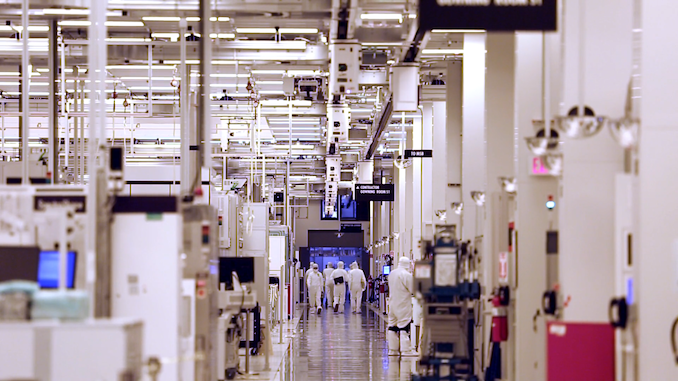 News today from OregonLive, a reputable source on news out of Intel, has posted that Intel is set to reorganize its manufacturing group. Spurred by the retirement of Sohail Ahmed next month, who has led the group since 2016, the Technology and Manufacturing Group will be split between the Technology Development, Manufacturing and Operations, and the Supply Chain.
Intel's delays in its 10nm process technology have been extensively discussed, although the reasons behind it have rarely been aired in public. The process technology was originally set to have been in production in 2016, and although Intel officially 'shipped for revenue' an obscure 10nm part in 2017, we are still waiting on the 10nm process to hit the primetime. Normally we expect to see a new major manufacturing process every 18-36 months, however the difficulties Intel has faced by attempting to implement a raft of new features down at the 10nm level have proved bigger than expected.
After the retirement of Ahmed, the full three groups will be headed up by different managers already at Intel:
Technology Development, to be led by CTO Mike Mayberry*
Manufacturing and Operations, led by Ann Kelleher
Supply Chain, led by Randhir Thakur
*Mike Mayberry was the head of Intel Labs. Rich Uhlig will be the new interim manager for Intel Labs.
How the three groups will work together has not yet been determined. As this is still during the transition to 10nm, there could be additional challenges in splitting the groups. This is also on the back of Intel still not having a CEO, after Krzanich was removed earlier this year. Given Intel's predicted six-month search for a new CEO, we should be hearing about it soon.
Source: OregonLive