Aquamark 3 Performance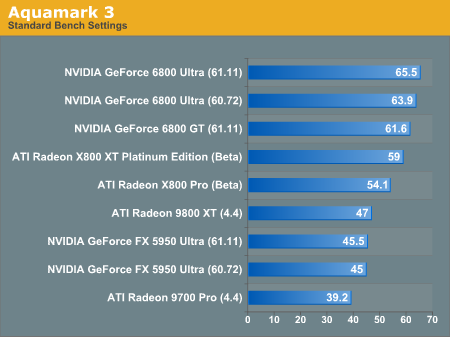 In our first game benchmark of the day, the GeForce 6800 Ultra takes the lead. Of course, we also have to remember that this benchmark is only running at 1024x768 which barely gives the 16x1 architectures a chance to stretch their legs.
If AquaNox was a more popular game, we might look into getting the full version and running this benchmark at 1600x1200. But as it stands, these are the numbers that people know, so these are the numbers we will continue to run.