CPU and Motherboard Alternatives
CPU: AMD Athlon XP 2500+ (retail)
Motherboard: ABIT NF7-S Rev.2 (nForce2 Ultra 400)
Price: CPU - $80 shipped (retail). Motherboard - $98 shipped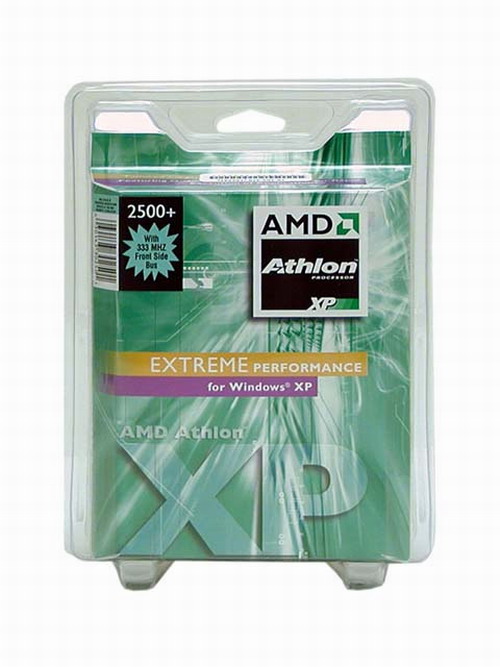 For a mere $26 more, you can pick up an Athlon XP 2500+ that runs at 1.83GHz on a 333MHz DDR FSB and comes with a 512K L2 cache. In contrast to the Athlon XP 2000+, the 2500+ runs roughly 167MHz faster, comes with double the L2 cache, and has a FSB that is 67MHz faster. All this adds up to noticeably better performance, though depending on what applications you run, you may not notice. Still, there's no denying that if you're willing to spend a little more, you will definitely be getting a better performing processor.
Other differences between the Athlon XP 2000+ and the 2500+ is the 2500+'s higher Vcore (1.65V instead of 1.60V) and larger die size. Another nice thing about this processor is that it's quite an excellent overclocking CPU, and has been for months now, even if they are shipping multiplier locked these days. On a side note, this is the retail version of the 2500+, so your HSF (heatsink and fan) cooling is included for $80 shipped.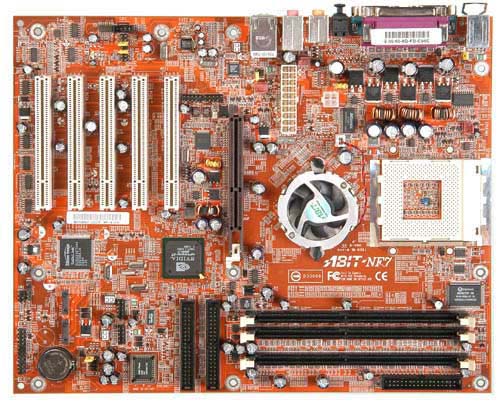 Since we've adjusted our original format from runner-up picks to alternative picks, our alternative picks for this refresh are different; in this case, ABIT's NF7-S Rev.2 instead of their KV7. The NF7-S Rev.2 is a better budget board than the A7N8X-X due to its better feature set (SPDIF, MCP-T South Bridge for superior sound), but it lacks a price as competitive at $98 instead of $69 like with the A7N8X-X. $29 is quite a big difference, but if you don't need better sound and/or SPDIF, then you have absolutely no reason to pick this motherboard. Though, if you're an overclocker, you have every reason to look at this motherboard, but that's probably not the case if you're reading an entry level guide like this one.
Listed below is part of our RealTime pricing engine, which lists the lowest prices available on the AMD CPUs and motherboards from many different reputable vendors:
If you cannot find the lowest prices on the products that we've recommended on this page, it's because we don't list some of them in our RealTime pricing engine. Until we do, we suggest that you do an independent search online at the various vendors' web sites. Just pick and choose where you want to buy your products by looking for a vendor located under the "Vendor" heading.