Gaming Notebooks Compared
One of the most common comments posted in response to mini-PC reviews is that the value proposition of an equivalent notebook is much higher than that of the PC. While there are plenty of factors that might make this comparison invalid, we thought it would be interesting to see how the NUC8i7HVK fares against premium gaming notebooks. Towards this, we borrowed a few benchmarks from our notebook reviews and processed them on the NUC. In the graphs below, we also have the gaming mini-PCs on which the benchmarks were processed. First, we will look at some artificial benchmarks before moving on to the games themselves.
3DMark Revisited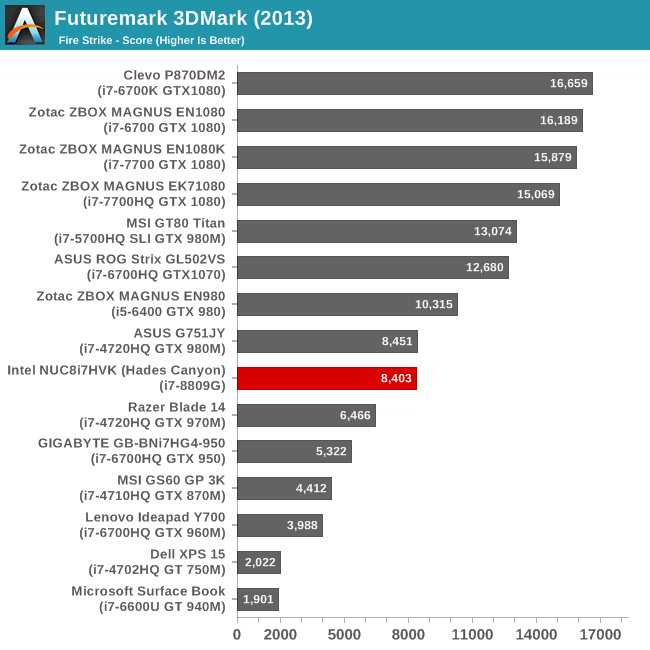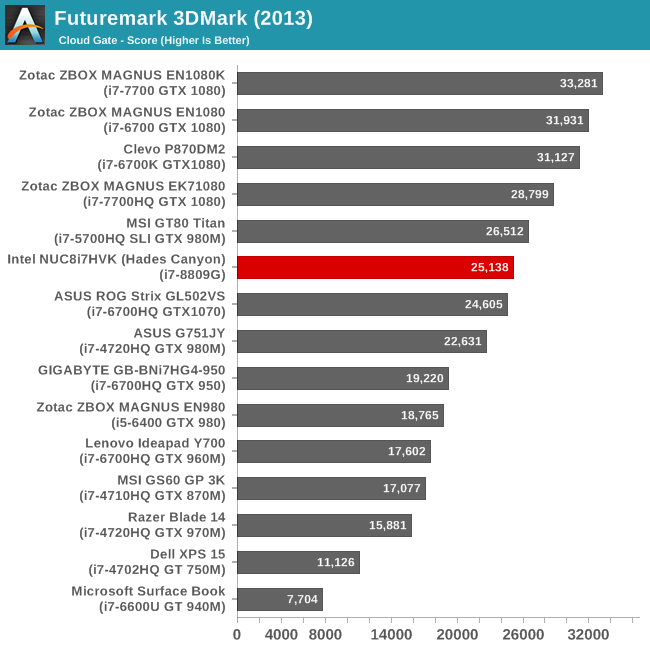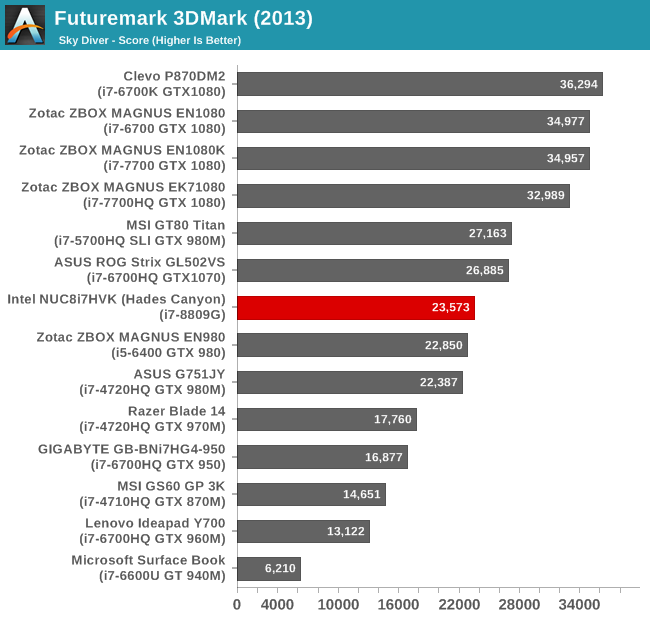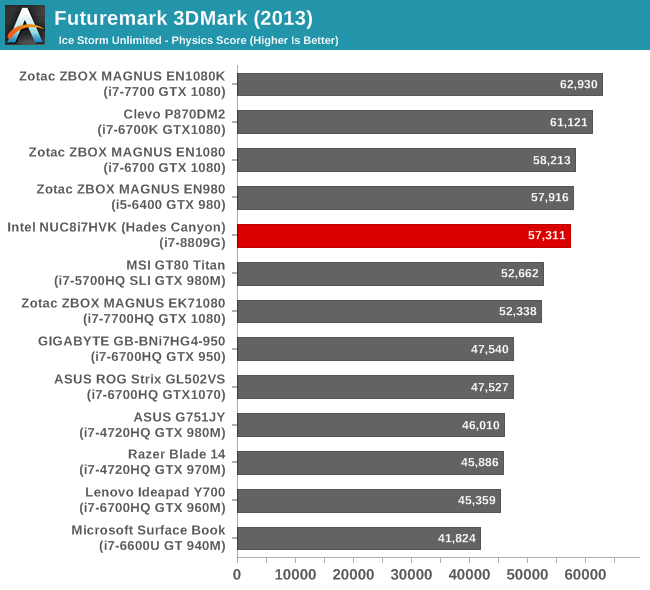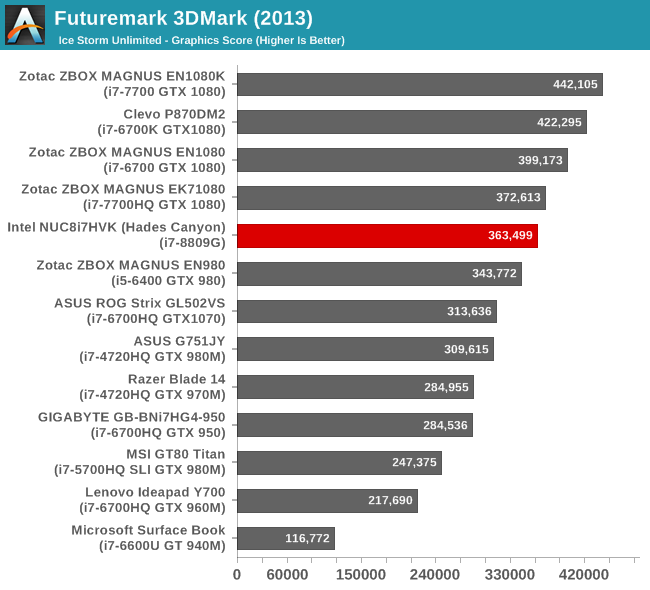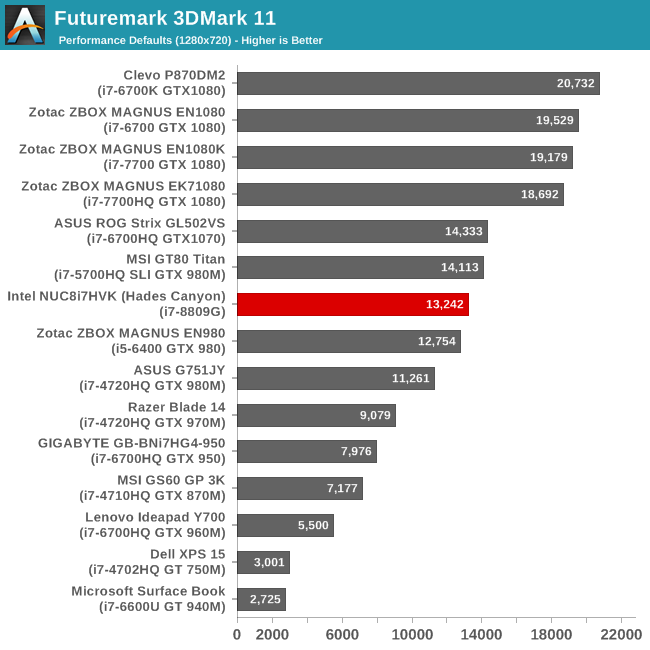 GFXBench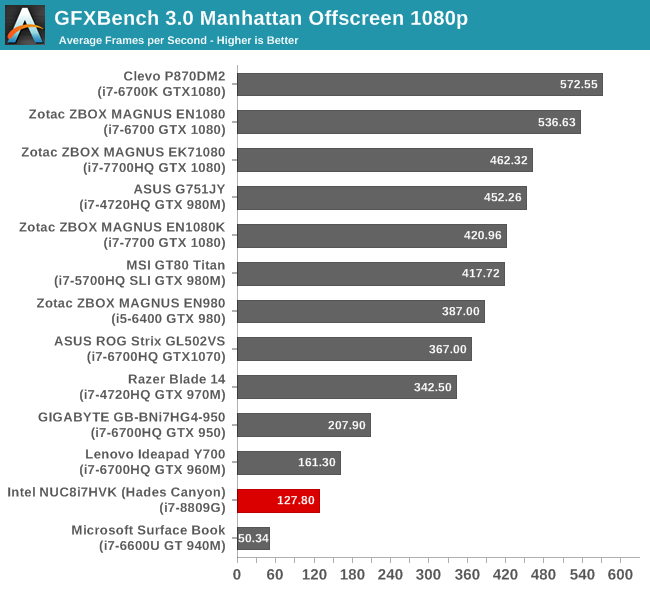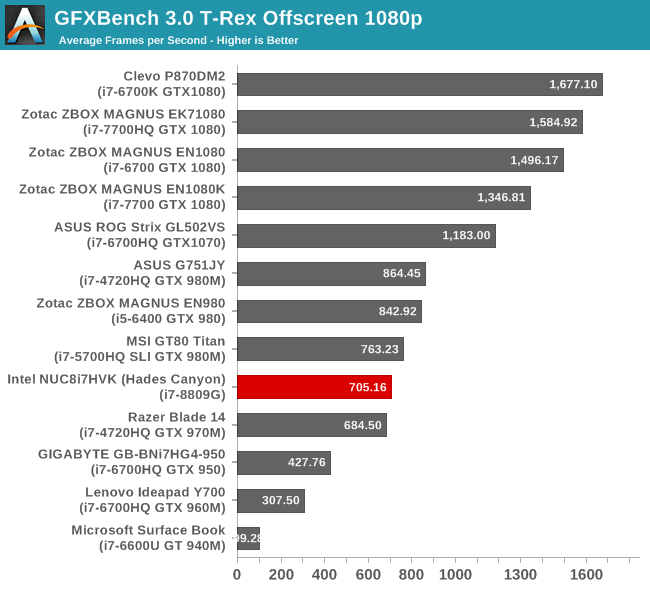 Dota 2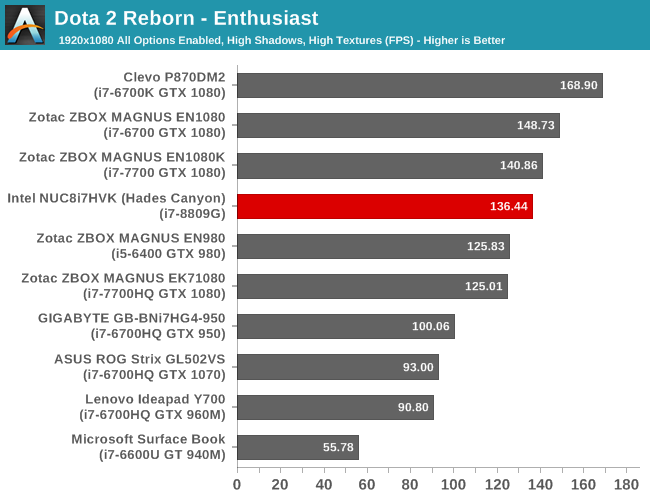 Middle Earth: Shadow of Mordor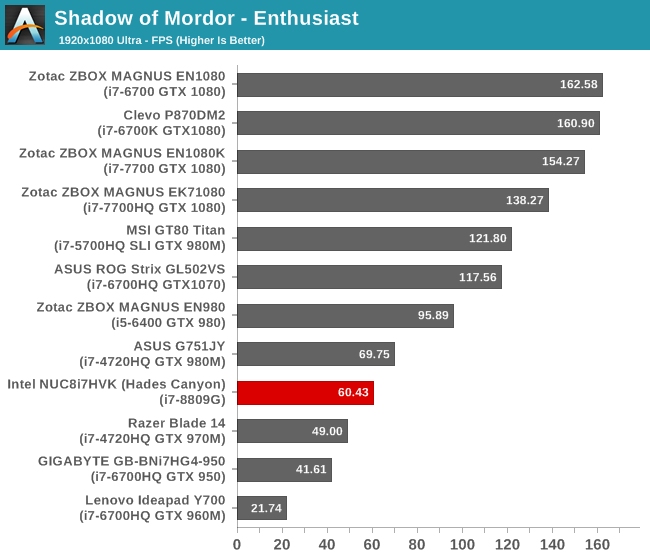 The takeaway from these results is that the performance of the Radeon RX Vega M GH roughly slots around GTX 970M. There are some benchmarks such as Dota 2 that are more sensitive to the CPU power, and in those cases, we find that the NUC8i7HVK actually comes in far ahead of other gaming notebooks that use processors with TDPs of 45W or lower.