Integrated Graphics Performance
As stated on the first page, here we take both APUs from 3.5 GHz to 4.0 GHz in 100 MHz increments and run our testing suite at each stage. This is a 14.3% increase in clock speed, however when it comes to gaming it can be unpredictable where those gains are going to come from.
Thief
Thief has been a long-standing title in the hearts of PC gamers since the introduction of the very first iteration back in 1998 (Thief: The Dark Project). Thief is the latest reboot in the long-standing series and renowned publisher Square Enix took over the task from where Eidos Interactive left off back in 2004. The game itself uses the UE3 engine and is known for optimised and improved destructible environments, large crowd simulation and soft body dynamics.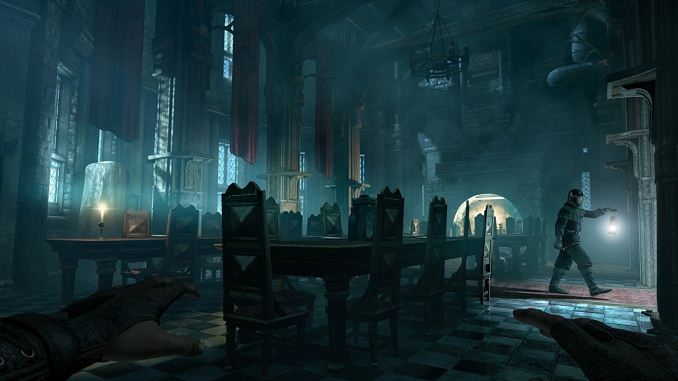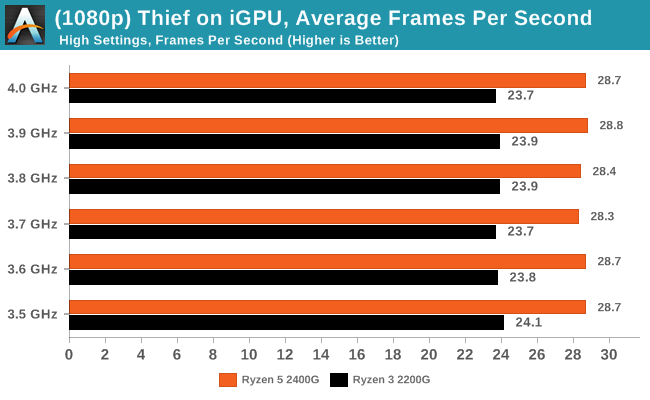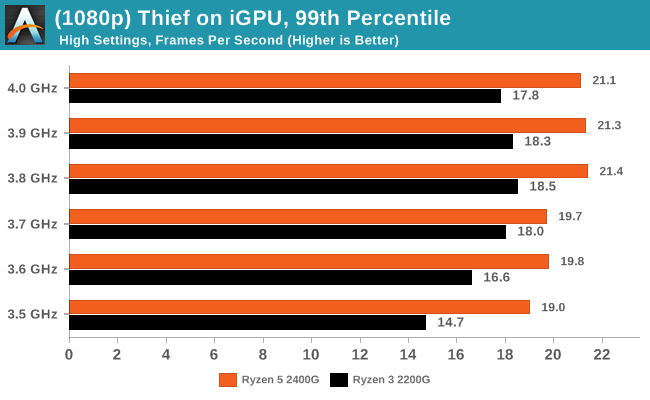 Increasing the core frequency does little for the average frame rates on Thief for integrated graphics, however the 99th percentiles clearly increase for both processors. They do not increase linearly so much, making the overall result hard to predict.
Shadow of Mordor
The next title in our testing is a battle of system performance with the open world action-adventure title, Middle Earth: Shadow of Mordor (SoM for short). Produced by Monolith and using the LithTech Jupiter EX engine and numerous detail add-ons, SoM goes for detail and complexity. The main story itself was written by the same writer as Red Dead Redemption, and it received Zero Punctuation's Game of The Year in 2014.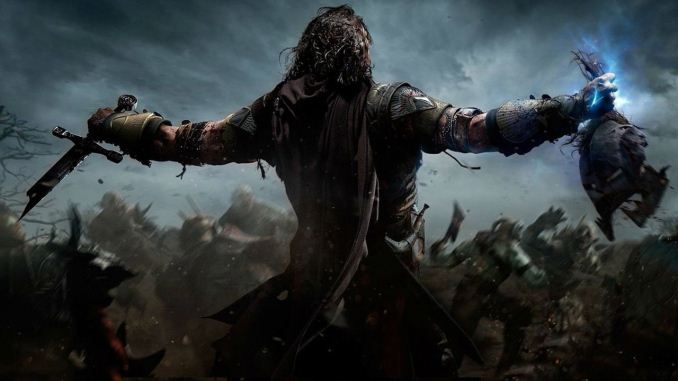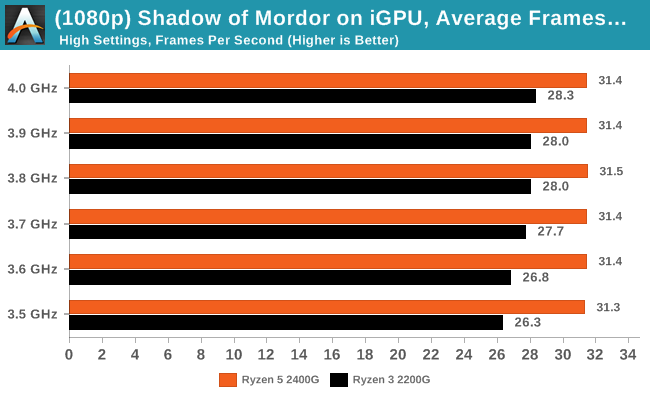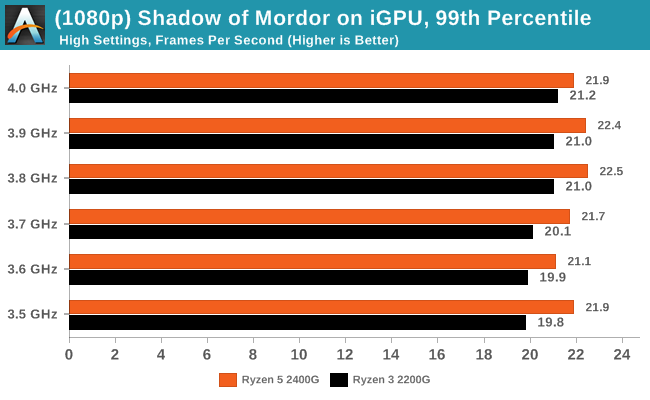 With the Ryzen 3 2200G, we see a clear gain in frame rates as the frequency is increased, around +7.6%, and similarly in the 99th percentile numbers. The 2400G isn't affected in the same way.
F1 2017
Released in the same year as the title suggests, F1 2017 is the ninth variant of the franchise to be published and developed by Codemasters. The game is based around the F1 2017 season and has been and licensed by the sports official governing body, the Federation Internationale de l'Automobile (FIA). F1 2017 features all twenty racing circuits, all twenty drivers across ten teams and allows F1 fans to immerse themselves into the world of Formula One with a rather comprehensive world championship season mode.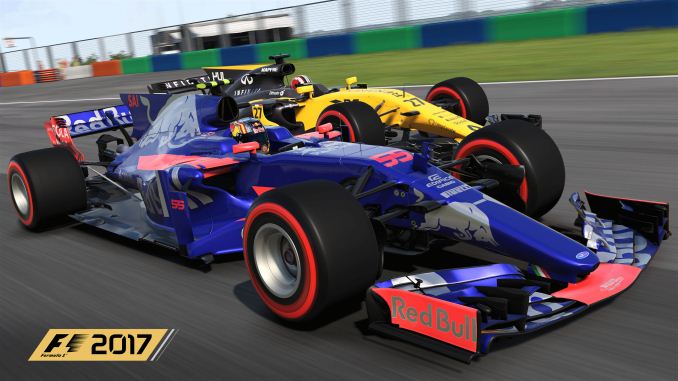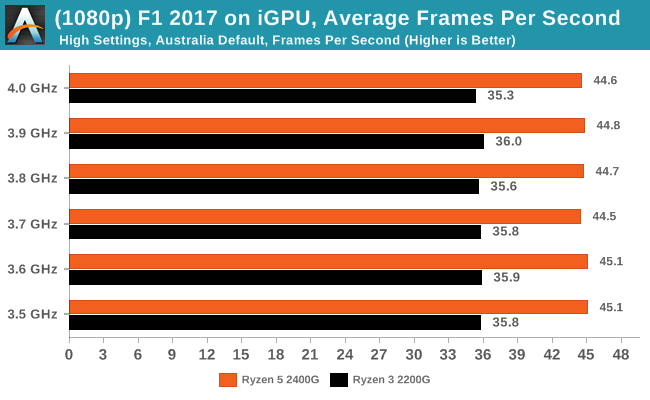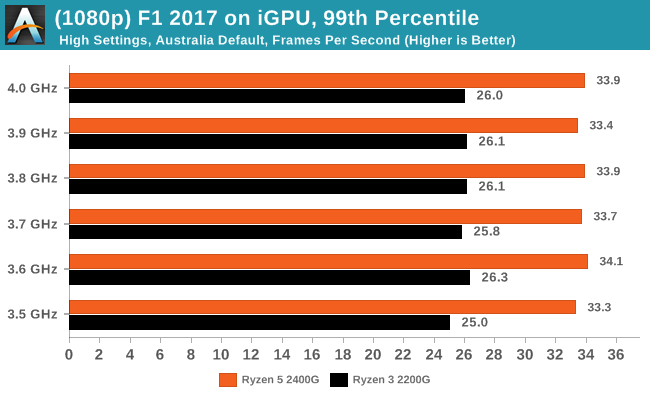 The Codemasters EGO engine has historically been an engine that has benefited from an increase in anything: CPU, memory, graphics, the lot. F1 2017 is using EGO 4.0, which seems to have removed some of the CPU bottleneck, as we're getting no difference in our integrated gaming results.