ColorVision Spyder
Before running DisplayMate and our subjective analysis of the LCD, we ran ColorVision's Spyder and OptiCal software. Not only does this accurately calibrate the monitor on the DVI and analog interface, but it also gives us specific luminescence information not obtainable though subjective analysis. Special thanks to our friends at Color Vision for providing us with both a Color Vision Spyder and their OptiCal software.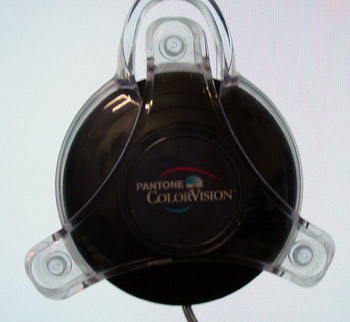 Our test bed uses a Radeon 9800 XT video card. We use the factory included DVI cable for this portion of the benchmark. Resolutions are on the native 1600x1200.
Just like our last ColorVision benchmark, we have a few expectations:
There is a slight problem reproducing reds; when we sit down our 2001FP and the Samsung 213T next to each other, the Samsung has a bluish/green tint.
The brightness of the two monitors is about the same; the 213T might be a little brighter.
The 213T produces darker darks than the 2001FP.
And here is what our Spyder and OptiCal software has to say: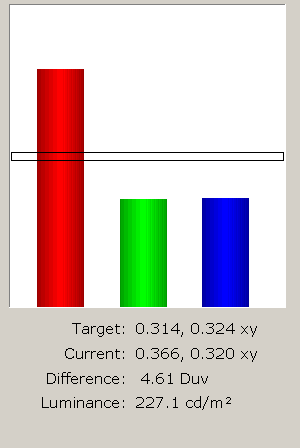 As we can see, there is a definite similarity between the 213T color balance of the 192T. The luminance was right about where we expected; better than the 2001FP. Even through excessive calibration we still have the same problem showing up with red that seems to appear with just about every LCD. It seems as though our 2001FP has spoiled us into forgetting the same problems we had with color replication on the 192T.