Multi-Threaded Integer Performance
While stand-alone compression and decompression are not real world benchmarks in and of themselves (at least as far as servers go), more and more servers have to perform these tasks as part of a larger role (e.g. database compression, website optimization).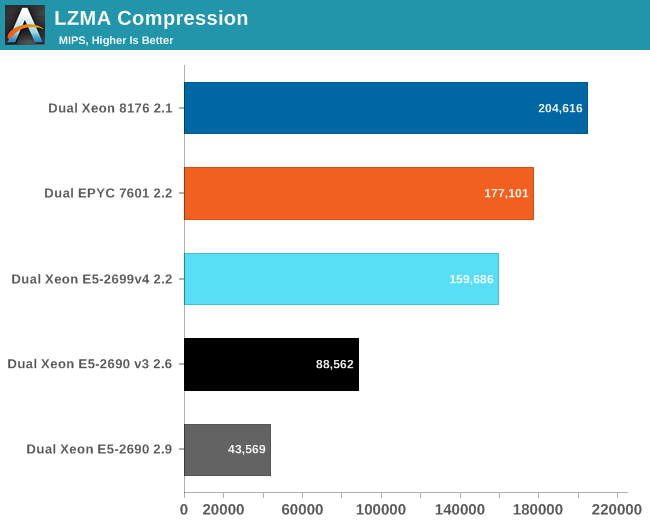 Compression relies a lot on cache, memory latency, and TLB efficiency. This is definitely not the ideal situation for AMD's EPYC CPU. The best AMD CPU has almost 50% more cores than the previous Intel Xeon, but delivers only 11% more performance.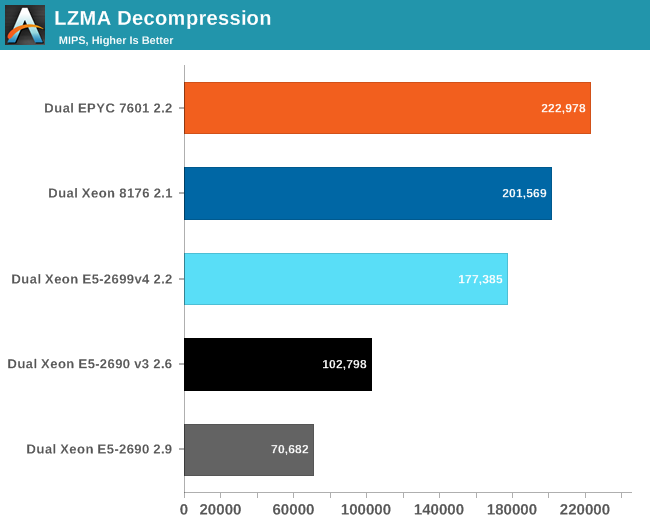 Decompression relies on less common integer instructions (shift, multiply). Intel and AMD cores seems to handle these integer instructions similarly, but AMD's chip has 4 cores more. Fourteen percent more cores result in about 10% faster decompression performance.