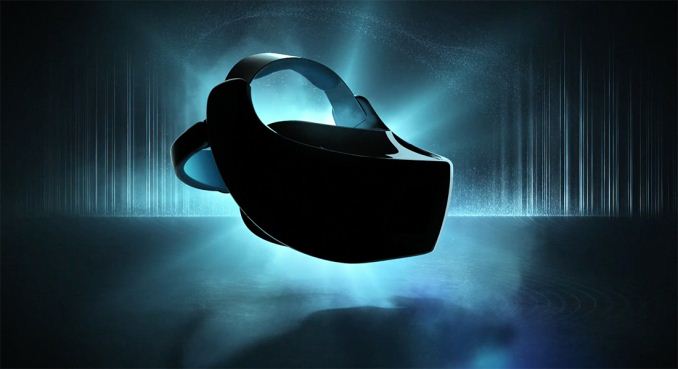 Today at Google I/O 2017, Google and HTC announced a new Daydream VR compatible Vive headset. This new device in the Vive family is a standalone unit that does not require a PC or a smartphone to power the experience and is completely wireless. HTC says that this will be one of the first standalone headsets to support Google's Daydream platform, which implies other headsets are coming too.
HTC is not revealing much about its new Vive right now. The hardware configuration is unknown, but Qualcomm has been hinting at several standalone VR headsets coming this year that will be using its Snapdragon 835 SoC, which would seem to be a good fit for the Vive. Battery size was not specified either, but without the need to carry an entire smartphone in the headset it should be able to put that volume and weight savings towards a battery that's larger than typically found in a 5.5-inch phone. It will support the new Daydream WorldSense motion tracking, though.
The standalone Vive will be available "later this year" for an unspecified price.