New 10K and 15K RPM HDDs Incoming
Hard drives with 10K and 15K spindle speeds are used to store mission-critical applications and data that also require high performance. Such drives typically use a SAS interface with its advantages over SATA/AHCI. Plenty of legacy systems and setups still rely on these fast hard drives, and as a result these systems are not going to be decommissioned in the near future. Nonetheless, the total available market for ultra-fast HDDs with 10K and 15K RPM spindle speeds has shrunk in the recent years due of SSDs. This does not mean that speedy HDDs no longer evolve - Seagate informed us that it is preparing another generation of 10K and 15K RPM HDDs.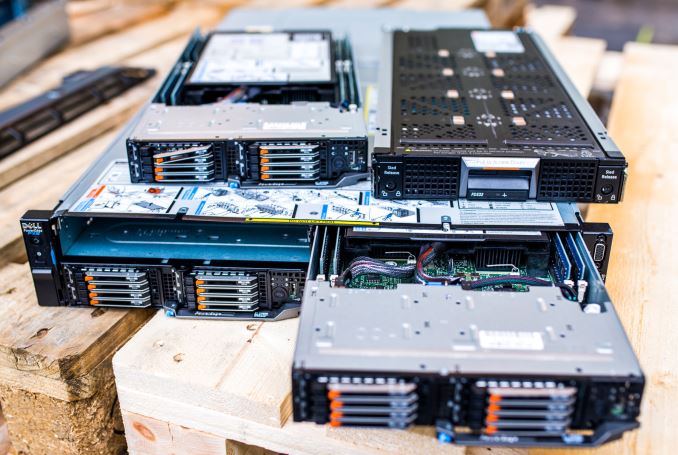 Seagate's new generation of 10K hard drives will not only feature 10K RPM spindle speed as per the name, but also TDMR technology — two readers per head. Those readers will read one track to improve signal to noise ratio and enable higher capacities. Keeping in mind that we are talking about critical storage applications, HDDs with two readers per arm will keep using PMR or SMR recording technology, but eventually the tech could be used for HAMR-based drives.
When it comes to 15K HDDs, Seagate seems to be somewhat more humble or secretive. The company did confirm that it is working on at least one more generation of 15K hard drives. The high-performance SAS deployments are already there and someone needs to serve them, which is where the next-generation 15K HDDs may come in handy. Moreover, SNIA has a long roadmap for SAS towards 24 Gb/s transfer speeds and the year 2020 ahead of it, which is why it is important for Seagate to offer both HDD and SSD solutions for this market. The next generation of 15K HDDs could be the last generation of such hard drives, which is why it will have to offer a balance of features and technologies that Seagate does not want to discuss at this time. Perhaps, not because of competitive reasons, but because it is working with its customers to enable features that they need.
Nonetheless, as new data center platforms arrive, the need for 15K HDDs will inevitably decrease and Seagate understands that. For example, Intel's latest SSDs for mission-critical applications rely on PCIe bus and NVMe protocol. As a major provider of ultra-high-end Nytro storage accelerators, Seagate will naturally follow market's trends, but this is a topic to be covered by an SSD-related conversation.