Virtual Reality
It's no secret that at this early point in the lifecycle of VR that there are many different platforms, solutions and paths to choose from when it comes to content and standards for motion and control. Due to the range of APIs created for game engines and different VR solutions, such as Steam VR, Oculus, OSVR, Daydream etc., it can be difficult for developers to create one-application-fits-all software. As a result, their software typically ends up specializing for a particular VR solution over others. This can arguably limit industry growth at the expense of differentiation. The goal of the new Khronos VR Standards initiative, announced this week, is to create a set of standard APIs that portable VR applications and engines can use to interface...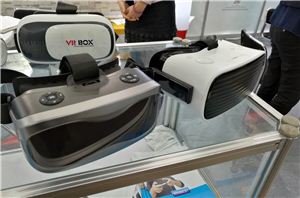 For the show this year, I left one day free just to roam freely around the show, looking for some insights or random bonus stories. One of the things...
58
by Ian Cutress on 9/9/2016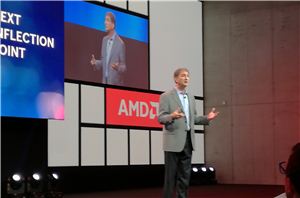 We're here with AMD's CTO on stage for the IFA show.
63
by Ian Cutress on 9/3/2016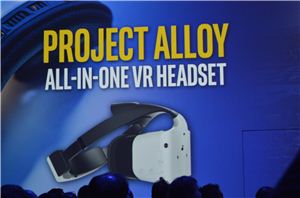 During the Keynote today at IDF, Intel showed off the next play into the Virtual Reality design space. In an interesting twist, their new Project Alloy headset was demonstrated...
20
by Ian Cutress on 8/16/2016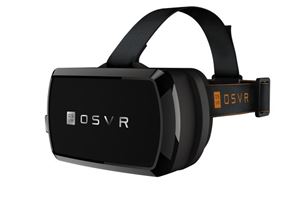 The Open Source Virtual Reality (OSVR) headsets have been progressing in the new field of VR for some time, releasing and demoing several versions of their Hacker Development Kit...
14
by Brett Howse on 6/13/2016