UltraHD
Today Samsung launched two new UltraHD monitors with support for AMD's Freesync technology. AMD actually announced these monitors at their Future of Compute event last year, but there wasn't much information about them beyond the fact that they would be UHD panels and ship with Freesync support. As you may know, Freesync is AMD's alternative to NVIDIA's G-Sync technology to enable variable refresh rates on displays. We've talked about how this works and the implications it has, but the most significant benefit is that it can reduce stuttering and tearing when a game's frame rate isn't synchronized with the native maximum refresh rate of the display. As far as these two displays go, they're two different sizes of UHD panels. However, while the 23.6" model...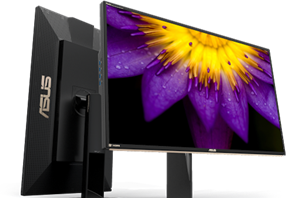 In addition to their smartphone and tablet announcements at Computex today, ASUS has also revealed a new monitor aimed at imaging professionals, photographers, and editors alike. It will be...
11
by Brandon Chester on 6/1/2015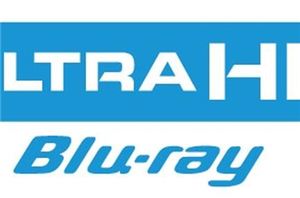 Yesterday the Blu-ray Disc Association formally completed the Ultra HD Blu-ray specification. The specification has been under development for some time, with the first information about it being released...
37
by Brandon Chester on 5/13/2015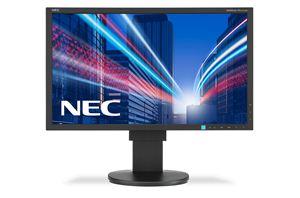 The NEC EA244UHD is the first UltraHD (UHD) monitor from NEC. While it's not from their professional line, it has many of the features we've come to expect in...
58
by Chris Heinonen on 8/7/2014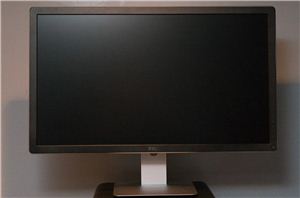 Last year I spent time with one of the first UltraHD monitors to be come out and came away convinced of the benefits. Even though the screen size was...
86
by Chris Heinonen on 4/1/2014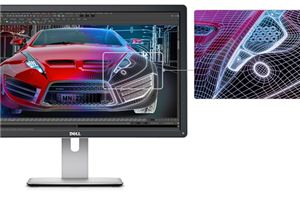 The other day we reported that Dell had leaked information regarding a high quality, wide color range 24" Ultra HD monitor, named the UP2414Q. Dell has since placed...
51
by Ian Cutress on 12/4/2013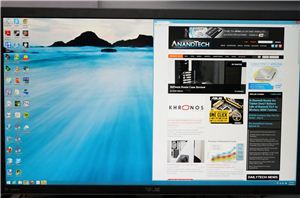 Many consider me to be a 4K hater. The past few trade shows I've attended have been pushing it on consumers to replace their TVs, but I see less...
166
by Chris Heinonen on 7/23/2013