TUF
Of the four major motherboard manufacturers, three of them separate their main lines into channel (regular), overclocking and gaming, with one other also having a low power range. ASUS does it a little differently by having the Republic of Gamers line as a combination gaming/overclocking product stack and then the TUF (The Ultimate Force) range which acts as a longer warranty and an engineered product designed for longevity. The newest member of this line is to be the X99 Sabertooth, which ASUS is showcasing at CeBIT. Like some of the Z97 TUF models, such as the Mark S which we reviewed in November, the X99 version gets the front and rear reinforcement plates labelled as the TUF Fortifier as well as slot dust guards to...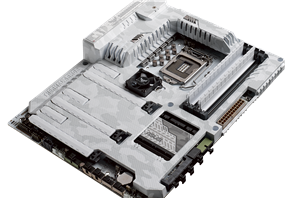 There are many ways to do something different in the motherboard space, especially with respect to functionality and design. In terms of the design element, we have seen many...
44
by Ian Cutress on 11/10/2014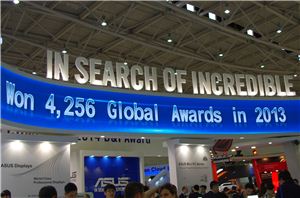 After two jam-packed press conferences this year, the ASUS booth was brimming with visitors all week every time I walked past. We were given the full tour of...
22
by Ian Cutress on 6/11/2014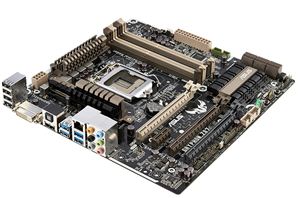 The TUF range from ASUS is a different sort of blip on the motherboard radar – they come with a five year warranty. ASUS will mention that the...
61
by Ian Cutress on 2/3/2014