Earlier this Summer Microsoft released Surface Pro 3, a fully equipped Haswell ULT based tablet in a chassis that was much more in line with what you'd expect from a tablet. From a hardware standpoint, Surface Pro 3 is the chassis design that Microsoft needed from the very start. If you've ever been tempted by the Surface Pro story, the latest model was bound to push you over the edge. Unlike previous generations however, Microsoft delivered multiple CPU/GPU options with Surface Pro 3. The device's price range extends both lower and higher than any prior iteration. While the original Surface Pro launched at $899 and $999, the second version offered increased storage options that drove the max price up to $1799. Surface Pro 3 starts...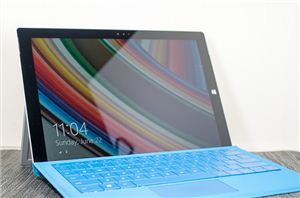 I can't believe it's only been sixteen months since I published our review of the original Microsoft Surface Pro. It feels like longer but that's likely because Surface RT...
267
by Anand Lal Shimpi on 6/23/2014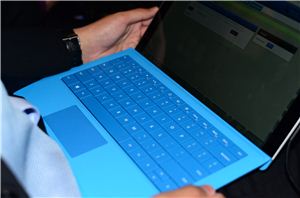 While we don't have the full Surface Pro 3 review up yet, I'd figure that it's worth posting some thoughts on it. For those that didn't follow our WWDC...
34
by Joshua Ho on 6/4/2014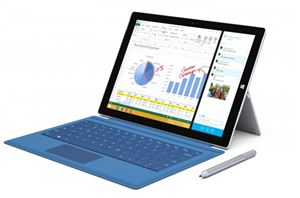 Earlier today Microsoft announced its 3rd generation Surface Pro device, aptly named the Surface Pro 3. This is the first Surface model to deviate from the 10.6" 16:9 form...
295
by Anand Lal Shimpi on 5/20/2014