We already covered ADATA's DDR4 last week but they had a ton of other interesting products at their booth. I'll start with the SSDs as they are the most intriguing for me. ADATA didn't announce any new SSDs at Computex but they had all their existing products along with some unreleased drives shown at the booth. The most interesting drive was the SR1020, which is an SF3700 based enterprise drive that comes in capacities of up to 2TB and is rated at up to 1,800MB/s and 150K IOPS. Both 2.5" and M.2 2280 versions will be available with similar specs (yes, 2TB in M.2) but ADATA couldn't really share much details due to LSI's strict policies with the SF3700. I'm guessing the drive uses 128Gbit...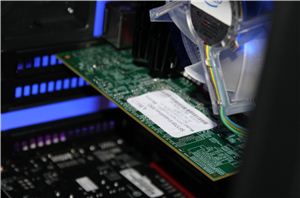 Unlike many manufacturers, Kingston didn't have a booth or suite at Computex but instead they held a one-day HyperX gaming event on the top floor of one of Taipei's...
35
by Kristian Vättö on 6/8/2014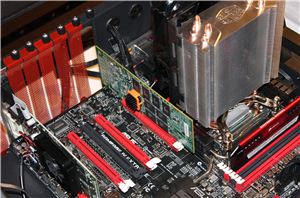 One of the key things I have been looking forward to at Computex is hearing more about the third generation SandForce controller i.e. the SF3700. I just stopped by...
9
by Kristian Vättö on 6/4/2014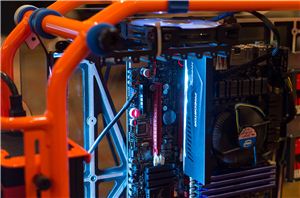 Kingston is among the handful of launch parters for LSI's new SF3700 PCIe/SATA SSD controller. The company had a semi-functional demo of SF3700 silicon at this year's CES in...
8
by Anand Lal Shimpi on 1/10/2014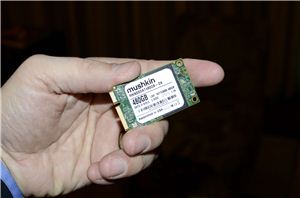 USB sticks and memory are fine, but the more interesting products at Mushkin are their upcoming SSDs. We've already discussed their new line of enterprise class SSDs, but Mushkin...
8
by Jarred Walton on 1/8/2014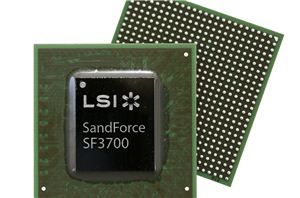 This is an announcement we have eagerly been waiting for. LSI gave us a short overview of their third generation controller at CES 2012 but it was merely a...
22
by Kristian Vättö on 11/18/2013