Earlier this year RightWare launched a free version of the popular Basemark ES 2.0 benchmark free on the Android market in the form of Basemark ES 2.0 Taiji Free. The benchmark contains the Taiji subtest of that suite and offers benchmarking functionality at full resolution for Android smartphones and tablets. Today, RightWare is doing much the same thing with its Basemark GUI benchmark which we covered a year and a half ago, by releasing a slimmed down version called Basemark GUI Free on the Google Play Strore. Basemark GUI Free includes both the Vertex and Blend subtests, which are designed to test different areas of OpenGL ES 2.0 performance on Android devices. We're no stranger to this test, having seen it in original form...
For a while now we've been using Basemark ES 2.0 in our smartphone reviews and SoC discussions to gauge OpenGL ES performance. For end users however, getting the same...
19
by Brian Klug on 12/22/2011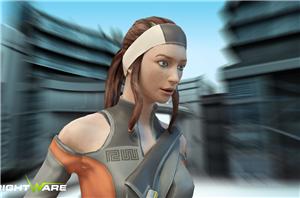 GPU benchmarking on the smartphone side of things is continuing to heat up, and today RightWare, maker of both BrowserMark and the very popular Basemark ES 2.0 (which are...
6
by Brian Klug on 12/14/2011