QWERTY
It feels like we first saw images of the Droid 4 just a few days after our review went live. And so seven months later, looks like Verizon customers will finally have a chance to get their hands on the latest iteration of the Android phone that started it all (on Verizon, at least). Officially announced at CES (peep our hands-on here and here), the Droid 4 continues Motorola's recent history of marginally iterating with each new model. So, while the screen size (4.0"), resolution (qHD) and chipset (TI OMAP 4430) remain the same, the clock speed (1.2GHz), RAM (1GB) and form factor have been reworked. The design mirrors the look of the Droid RAZR, including the sealed battery (now up to 6.8 Whr)...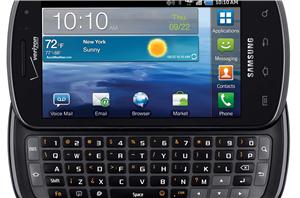 With Palm essentially dead, and RIM undergoing a less than smooth transition, it seems at times that more companies are going after the suits and ties crowd that have...
11
by Jason Inofuentes on 10/10/2011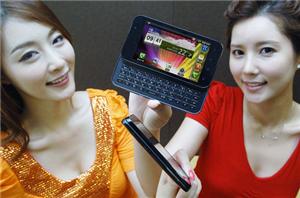 Keyboards and Android have had an on again/off again relationship since the G1. LG's looking to get involved in the affair with the LG Optimus Q2. Announced today for...
13
by Jason Inofuentes on 9/19/2011