Yesterday OCZ introduced an updated version of their Vertex 3: The Vertex 3.20. The name derives from the fact that the new Vertex 3.20 uses 20nm IMFT MLC NAND, whereas the original Vertex 3 used 25nm IMFT NAND. OCZ did the same with Vertex 2 and it's a common practice to move to smaller lithography NAND when it becomes cost-effective. At first the new lithography NAND may be more expensive and limited in availability but once the process matures, prices start to fall and eventually will overtake the old process node. Fortunately OCZ has learned from their mistakes and now the Vertex 3 with new NAND is easily distinguishable from the original Vertex 3, unlike with the Vertex 2 when OCZ silently switched to...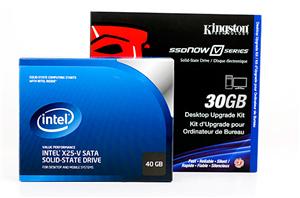 Two years ago the best SSD you could buy was made by Intel and it cost $7.44 per GB of MLC NAND. Today Intel is actually the value leader...
52
by Anand Lal Shimpi on 6/3/2010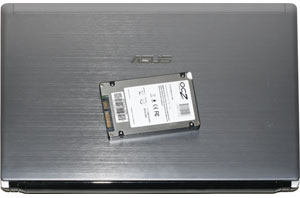 Last week we looked at the ASUS U30Jc and found a lot to like… so much that we awarded it a Bronze Editors' Choice. The stock configuration comes with...
35
by Jarred Walton on 6/1/2010
PCIe based SSDs have been reserved for enterprise use ever since their introduction. Generally limited by pricing, even OCZ's own forays into the PCIe SSD market have been targeted...
35
by Anand Lal Shimpi on 5/31/2010
A week ago I got a shipment of a bunch of new SSDs including OCZ's long awaited Onyx. This is based on the Indilinx Amigos controller, which is basically...
19
by Anand Lal Shimpi on 5/5/2010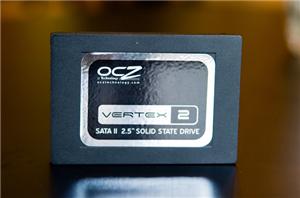 Last week we reviewed OCZ's Agility 2 SSD with SandForce's standard, mass production SF-1200 firmware. This week we're back with the Vertex 2. For an extra $20 you get...
44
by Anand Lal Shimpi on 4/28/2010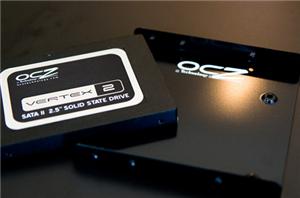 Next week I'll have more to report on than just SSDs, I promise. Until then, the SandForce festivities continue with today's arrival: The OCZ Vertex 2. As you may have...
47
by Anand Lal Shimpi on 4/22/2010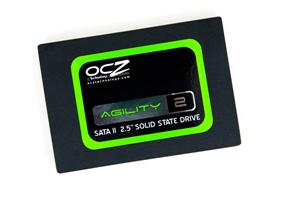 SandForce made news last week, but for some not so great reasons. It turns out that the production firmware on SF-1200 drives drops random small file write performance by...
62
by Anand Lal Shimpi on 4/21/2010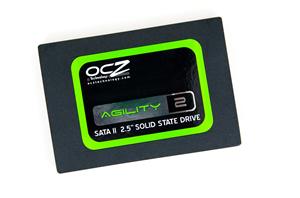 Things move in real time around here. Just yesterday we published an article detailing the differences between SandForce's SF-1200 and SF-1500 controller. We also pointed out that the mass...
36
by Anand Lal Shimpi on 4/17/2010