Moto G
Today, Motorola announced the successor to their Moto G, which has been their most successful phone in recent memory. It's still called the Moto G, but this is the 2015 model which brings some long-needed updates to keep the Moto G fresh. These changes are far-reaching, and range from the SoC to the camera and design. In order to understand the new Moto G at a high level I've attached the specs below for those interested. Moto G (2014) Moto G (2015) SoC Snapdragon 400 1.2 GHZ A7 Snapdragon 410 1.4 GHz A53 RAM 1GB 1/2GB NAND 8GB NAND + microSD 8/16GB NAND + microSD Display 5" 720p IPS 5" 720p IPS Network 2G / 3G 2G / 3G / 4G LTE (Category 4 LTE) Dimensions 141.5 x 70.7 x 11mm, 149g 142.1 x 72.4 x 6.1-11.6mm, 155g Camera 8MP Rear Facing (Sony IMX179) f/2.4...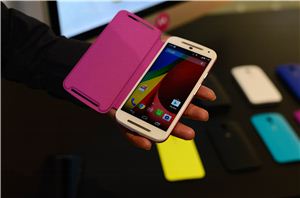 The new Moto G effectively is a minor refresh as the SoC, battery, RAM, WiFi, and most other features. However, the display is now larger at 5" size but...
38
by Joshua Ho on 9/5/2014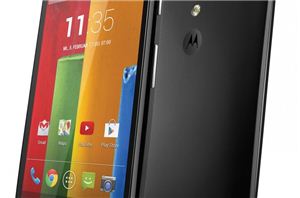 Along with the launch of the new Motorola Moto E, Motorola has also provided information about an update to the Motorola Moto G. In our review of the Moto...
17
by Brandon Chester on 5/13/2014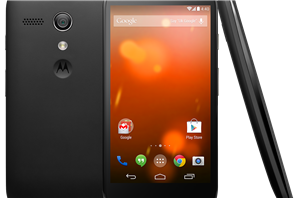 We've already taken a look at the international Moto G, and today Google surprised us with the formal announcement of a Google Play edition Moto G based on that...
19
by Brian Klug on 1/14/2014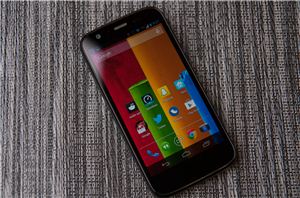 I like what the new Motorola is doing. It seems like an eternity ago, but I remember when phone launches with Motorola meant a variety of variants all with...
120
by Brian Klug on 12/18/2013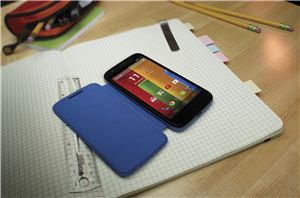 Earlier this morning Motorola announced the Moto G, the second member of its new smartphone lineup and a far more affordable alternative to the Moto X we reviewed back...
50
by Anand Lal Shimpi & Brian Klug on 11/13/2013