Moto G
The new Moto G effectively is a minor refresh as the SoC, battery, RAM, WiFi, and most other features. However, the display is now larger at 5" size but is still a 720p resolution. The camera is now an 8 megapixel sensor, and the Moto G also gets dual front facing stereo speakers.There's also TV support for Brazil and a microSD card slot. We also see a new flip case designed for the front facing speakers but the design is mostly unchanged. While this is a mostly incremental release, Motorola revealed some surprising data in comparisons between the Moto G and flagship Android phones. In practice, the light skin on the Moto G makes the phone noticeably faster than some flagship smartphones at some standard...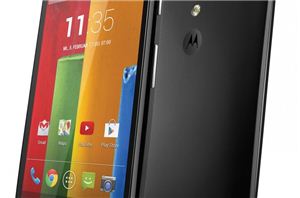 Along with the launch of the new Motorola Moto E, Motorola has also provided information about an update to the Motorola Moto G. In our review of the Moto...
17
by Brandon Chester on 5/13/2014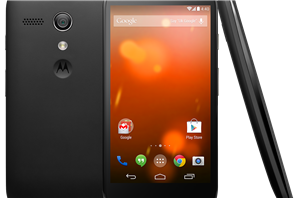 We've already taken a look at the international Moto G, and today Google surprised us with the formal announcement of a Google Play edition Moto G based on that...
19
by Brian Klug on 1/14/2014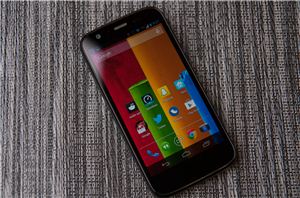 I like what the new Motorola is doing. It seems like an eternity ago, but I remember when phone launches with Motorola meant a variety of variants all with...
120
by Brian Klug on 12/18/2013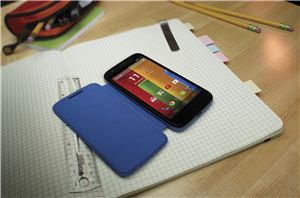 Earlier this morning Motorola announced the Moto G, the second member of its new smartphone lineup and a far more affordable alternative to the Moto X we reviewed back...
50
by Anand Lal Shimpi & Brian Klug on 11/13/2013