While at CES, I was able to stop by NZXT to check out some of their upcoming products. Imagine my surprise when I found that there were essentially no cases being shown; instead, NZXT was demoing their new in-home media streamer, DOKO. While it was shown at CES, NZXT officially launched the DOKO today, asking us to hold off coverage until now. If your first thoughts are like mine, you're wondering: how is this better than Steam, a media streamer, or NVIDIA's SHIELD? The answer is somewhat lengthy, so let's start with an overview of what the current streaming solutions offer. Steam is a custom software-based streaming solution designed around gaming, so first you need to be running a Steam game for it to even...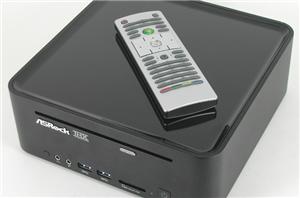 ASRock is one of the companies held in high esteem by everyone here at AnandTech. We have been reviewing their HTPC offerings since they first came out their Ion...
51
by Ganesh T S on 10/3/2010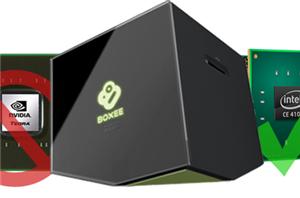 Boxee and D-Link announced the availability of the Boxee Box for pre-order on Amazon today. At CES 2010, they demonstrated the Boxee Box with the Tegra 2 SoC inside...
53
by Ganesh T S & Brian Klug on 9/13/2010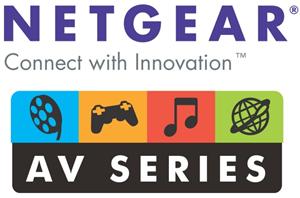 The first half of 2010 saw Netgear get started on their AV Series product line. Their intent was to create a set of products to enhance the consumer's home...
27
by Ganesh T S on 8/25/2010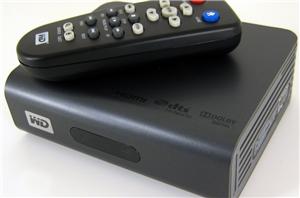 The last few years have seen a large number of digital content sources becoming easily accessible to end consumers. Digital content providers such as Netflix have recently been expanding...
80
by Cameron Butterfield on 7/29/2010
Anandtech has evaluated many systems in search of the utopian HTPC. However, every one of them has ended up with some issue or the other. When ASRock offered to...
107
by Ganesh T S on 7/19/2010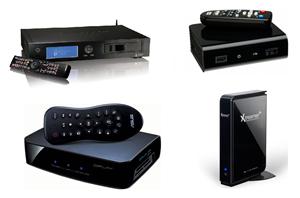 A few months back, Anandtech carried the review of the Patriot Box Office media streamer. Pursuant to a very good reception from readers, we have decided to start a...
120
by Ganesh T S on 6/13/2010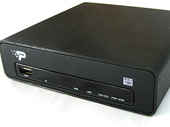 Patriot sent us its first foray into the streaming media market. This tiny little box will let you stream everything from ripped movies to full blown Blu-ray images to...
79
by Alan Lueke on 2/16/2010