Mali
While the bulk of the focus in today's ARM announcements is on major launch of the first CPU cores to support ARM's DynamIQ topology – the Cortex-A55 and Cortex-A75 – ARM's GPU division isn't sitting by idly. Rather, today the company is giving their GPU IP a timely refresh for the year with the announcement of the Mali-G72. ARM's new high-end, high-performance GPU design, the Mali-G72 supplants the Mali-G71, undergoing a design revision and optimization against Mali-G71 to further improve performance and power efficiency for high-performance SoCs. Coming off of last year's launch of the Mali-G71 and its underlying Bifrost GPU architecture, ARM isn't doing anything quite as wild this year. The company is now invested into Bifrost for the long haul, so like the...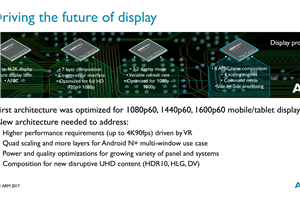 This morning ARM is taking the wraps off another new product in their Mali graphics portfolio: the Mali-Cetus. The oddly named product (ed: this is a codename, not the...
8
by Ryan Smith on 5/1/2017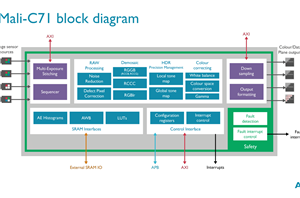 ARM's success in the CPU IP field has and remains the cornerstone of the company, but it has not been a company that sits idle. Over the years &ndash...
12
by Ryan Smith on 4/25/2017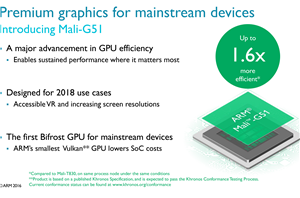 These days ARM and its customers are in the midst of a major evolution in GPU design. Back in May the company announced their new Bifrost GPU architecture, a...
22
by Ryan Smith on 10/31/2016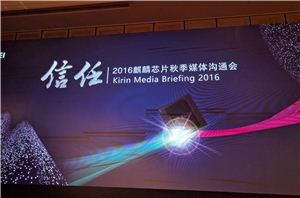 Last year we had the opportunity to attend HiSilicon's launch event of the Kirin 950. The 950 SoC was the first to employ ARM's Cortex A72 in a smartphone...
43
by Ian Cutress & Andrei Frumusanu on 10/19/2016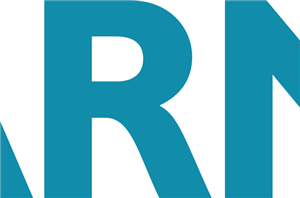 Earlier this month we took a look at ARM's new Mali-G71 GPU. Based on the company's equally new Bifrost architecture, Mali-G71 marks a significant architectural change for the Mali...
23
by Ryan Smith on 6/16/2016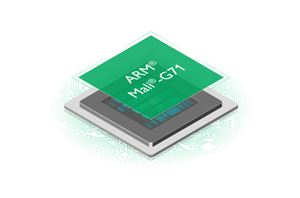 Amidst the backdrop of Computex 2016 and alongside their new Cortex-A73 CPU, ARM is announcing their next generation GPU architecture, Bifrost. A significant update to ARM's GPU architecture, Bifrost...
57
by Ryan Smith on 5/30/2016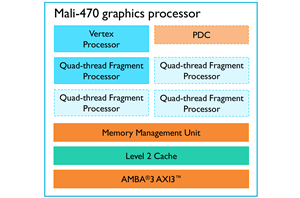 One of the more surprising facts we learned from ARM when we sat down with them last year to discuss their Mali GPU architecture was just how successful the...
11
by Ryan Smith on 10/20/2015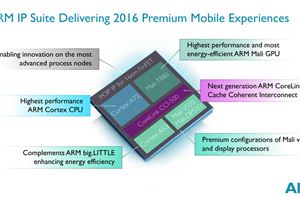 Today ARM is announcing three brand-new premium IP designs targeted at high-end mobile SoCs. We're still only starting to get widespread commercial availability of ARM's latest generation of SoCs...
49
by Andrei Frumusanu on 2/3/2015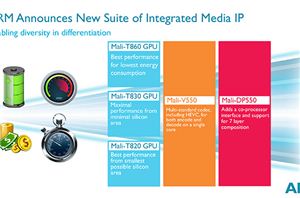 Due to a lack of total vertical integration and heavy focus on IP licensing, one of the more interesting aspects of the SoC development pipeline is that we get...
28
by Ryan Smith on 10/27/2014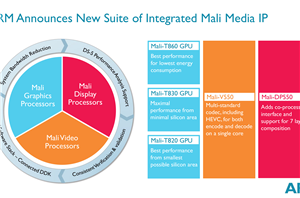 As part of ARM's fall refresh of their Mali graphics product lineup, today ARM is announcing refreshes and new products in a number of product segments. All told ARM...
7
by Ryan Smith on 10/27/2014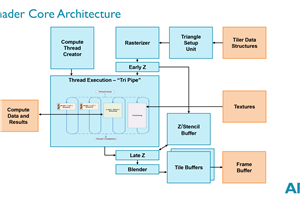 This year then has been especially productive for learning more about SoC GPUs, and as of today it's going to get even better. After we took a look at...
66
by Ryan Smith on 7/3/2014