Mali
One of the more surprising facts we learned from ARM when we sat down with them last year to discuss their Mali GPU architecture was just how successful the Mali-400 family was and is; not just in the past tense but in the present tense as well. Although ARM has been selling Mali T600/700/800 designs based on their Midgard architecture for a few years now, the Utgard based Mali-400/450 have continued to sell well due Utgard's "no-frills" OpenGL ES 2.0 design. This has made the Mali-400/450 popular parts in low cost and low power environments, where a complete Mali design takes up a minimal amount of die space and similarly small amounts of power. Though chasing the low-end of the market doesn't come with the...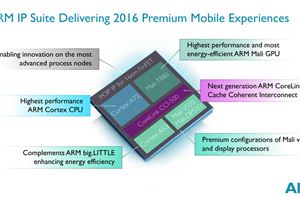 Today ARM is announcing three brand-new premium IP designs targeted at high-end mobile SoCs. We're still only starting to get widespread commercial availability of ARM's latest generation of SoCs...
49
by Andrei Frumusanu on 2/3/2015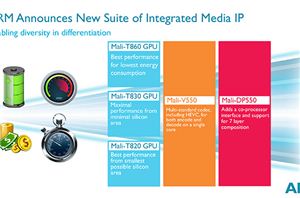 Due to a lack of total vertical integration and heavy focus on IP licensing, one of the more interesting aspects of the SoC development pipeline is that we get...
28
by Ryan Smith on 10/27/2014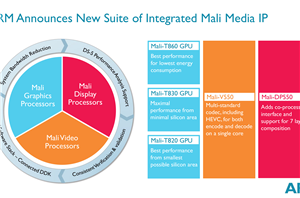 As part of ARM's fall refresh of their Mali graphics product lineup, today ARM is announcing refreshes and new products in a number of product segments. All told ARM...
7
by Ryan Smith on 10/27/2014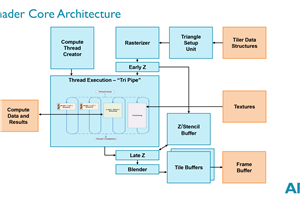 This year then has been especially productive for learning more about SoC GPUs, and as of today it's going to get even better. After we took a look at...
65
by Ryan Smith on 7/3/2014