Mali
Today ARM is announcing three brand-new premium IP designs targeted at high-end mobile SoCs. We're still only starting to get widespread commercial availability of ARM's latest generation of SoCs, which includes the Cortex-A57 in big.LITTLE configuration coupled with the A53 as little cores, and the newest T760 Mali GPUs. But, while those designs are still ramping up through offerings from Samsung, Qualcomm, HiSilicon and co. this year, ARM isn't staying still and already looking forward to 2016 and beyond. Cortex-A72 - a new high end core At the center of today's announcements a new high-end performance core which succeeds the A57 in flagship devices. ARM was very vague about the architectural characteristics of the new design, disclosing for now only estimates of the chip's performance and...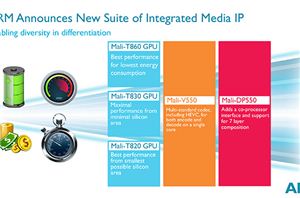 Due to a lack of total vertical integration and heavy focus on IP licensing, one of the more interesting aspects of the SoC development pipeline is that we get...
28
by Ryan Smith on 10/27/2014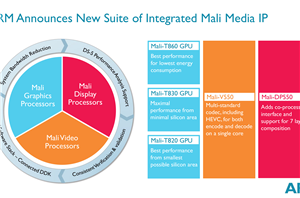 As part of ARM's fall refresh of their Mali graphics product lineup, today ARM is announcing refreshes and new products in a number of product segments. All told ARM...
7
by Ryan Smith on 10/27/2014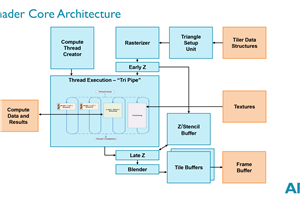 This year then has been especially productive for learning more about SoC GPUs, and as of today it's going to get even better. After we took a look at...
65
by Ryan Smith on 7/3/2014