Mali
Earlier this month we took a look at ARM's new Mali-G71 GPU. Based on the company's equally new Bifrost architecture, Mali-G71 marks a significant architectural change for the Mali family, incorporating a modern thread level parallelism (TLP) centric execution design. The Mali GPU is in turn the heart of ARM's graphics product stack – what ARM calls their Mali Multimedia Suite – but in practice it is not a complete graphics and display solution on its own. As part of their IP development process and to allow SoC integrators to mix and match different blocks, the Mali GPU is only the compute/rendering portion of the graphics stack; the display controller and video encode/decode processor are separate. Splitting up these blocks in this fashion gives ARM's...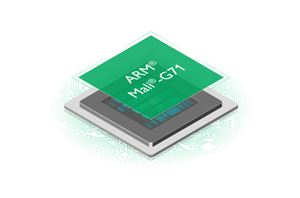 Amidst the backdrop of Computex 2016 and alongside their new Cortex-A73 CPU, ARM is announcing their next generation GPU architecture, Bifrost. A significant update to ARM's GPU architecture, Bifrost...
55
by Ryan Smith on 5/30/2016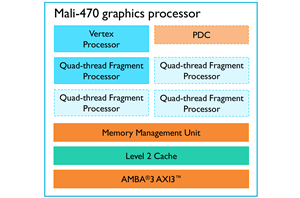 One of the more surprising facts we learned from ARM when we sat down with them last year to discuss their Mali GPU architecture was just how successful the...
11
by Ryan Smith on 10/20/2015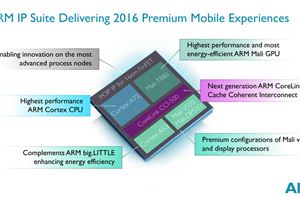 Today ARM is announcing three brand-new premium IP designs targeted at high-end mobile SoCs. We're still only starting to get widespread commercial availability of ARM's latest generation of SoCs...
49
by Andrei Frumusanu on 2/3/2015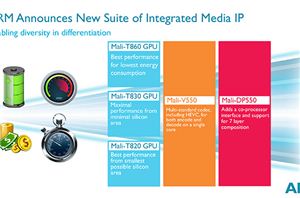 Due to a lack of total vertical integration and heavy focus on IP licensing, one of the more interesting aspects of the SoC development pipeline is that we get...
28
by Ryan Smith on 10/27/2014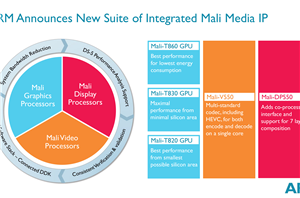 As part of ARM's fall refresh of their Mali graphics product lineup, today ARM is announcing refreshes and new products in a number of product segments. All told ARM...
7
by Ryan Smith on 10/27/2014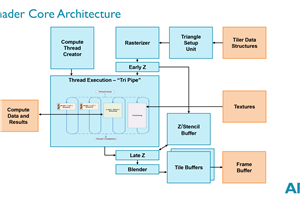 This year then has been especially productive for learning more about SoC GPUs, and as of today it's going to get even better. After we took a look at...
65
by Ryan Smith on 7/3/2014