The IFA trade show is scheduled to take place a couple of weeks from now, but LG is already giving details about their upcoming LG G3 Stylus ahead of the event. The G3 Stylus joins the original G3, the G3 Beat, and the G Vista in LG's lineup of similarly named devices for 2014. LG is only releasing limited information but we've put together all the specifications that they have detailed in a chart below. LG will be displaying the device at IFA with more detailed information about its specifications and details about pricing. LG G3 Stylus SoC Unknown 1.3GHz Quad Core Memory and Storage 8GB NAND + MicroSD, 1GB RAM Display 5.5" 960x540 IPS LCD Dimensions 149.3 x 75.9 x 10.2mm, 163g Camera 13 MP Rear Facing, 1.2MP Front Facing Battery Removable 3000 mAh (11.4Whr) Network 3G Operating System Android...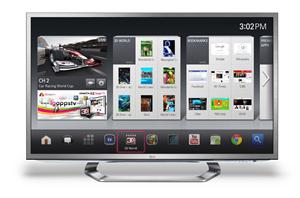 Our inboxes are filled to the brim with releases of all types; most hit the round file and never end up on the site, some are a bit more...
3
by Jason Inofuentes on 1/5/2012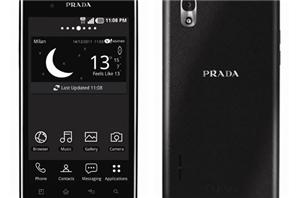 Another week, another release regarding Ice Cream Sandwich by another manufacturer. This week, LG announces their first group of phones will be updated sometime in Q2 of 2012. This...
15
by Jason Inofuentes on 12/28/2011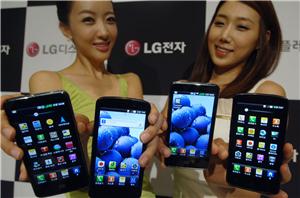 Present day, high-end Android smartphones are offered in two display resolutions: 800 x 480 (WVGA) and 960 x 540 (qHD). With the upcoming release of Ice Cream Sandwich (ICS)...
40
by Anand Lal Shimpi on 10/10/2011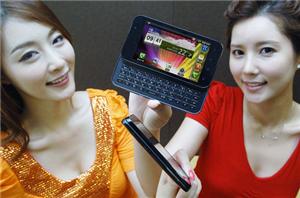 Keyboards and Android have had an on again/off again relationship since the G1. LG's looking to get involved in the affair with the LG Optimus Q2. Announced today for...
13
by Jason Inofuentes on 9/19/2011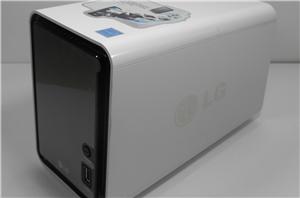 The consumer Network Attached Storage (NAS) market has seen tremendous growth over the past few years. As connected homes become more ubiquitous, the need for centralised storage has become...
24
by Ganesh T S on 7/18/2011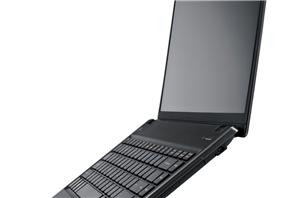 Announced today, LG joins in the race for thin with its latest P series notebooks, now dubbed the Blade series. Available in late May across Europe, South America, Asia...
24
by Jason Inofuentes on 5/6/2011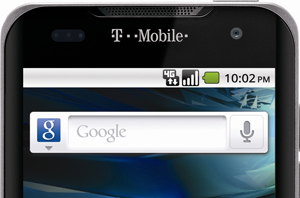 When we reviewed the LG Optimus 2X a while ago, we weren't quite sure what carrier it would wind up on when it came stateside. T-Mobile seemed the most...
14
by Brian Klug on 3/22/2011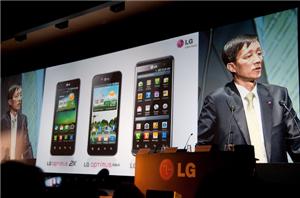 On the first day of MWC 2011, LG announced its four-part smartphone and tablet strategy for 2011 as part of what it's calling a "new beginning" for becoming a...
22
by Brian Klug on 2/14/2011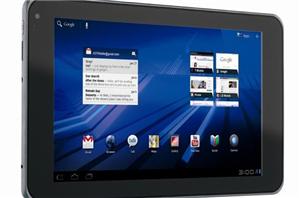 Mobile World Congress 2011 is upon us, and LG is kicking things off by announcing the Optimus 3D smartphone and the Optimus Pad tablet. The Optimus 3D is an...
4
by Vivek Gowri on 2/13/2011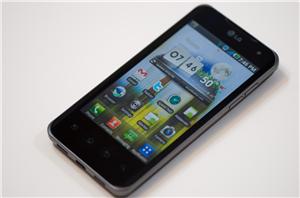 2011 is going to be a year dominated by multi-core smartphone launches, but there always has to be a first. So just like that, we have our first example...
75
by Brian Klug & Anand Lal Shimpi on 2/7/2011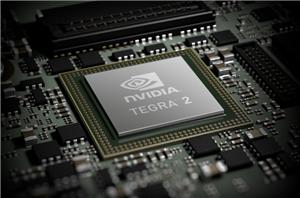 Twelve months ago NVIDIA stood on stage at CES and introduced its Tegra 2 SoC. It promised dozens of design wins and smartphones shipping before Spring 2010. That obviously...
21
by Anand Lal Shimpi on 1/5/2011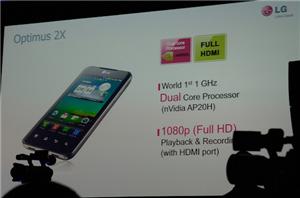 Brian and I are currently at LG's press conference where the company announced, as expected, the LG Optimus 2X - the world's first dual-core Cortex A9 smartphone based on...
14
by Anand Lal Shimpi on 1/5/2011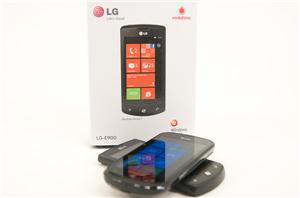 The only aspect of purchasing a Windows Phone that's more difficult than jumping on the iPhone bandwagon is choosing hardware. While the OS may be polished, nearly all Windows...
34
by Anand Lal Shimpi on 12/3/2010