LenovoEMC is on a roll lately with third-party partnerships. These have been done to enable extra capabilities and provide customers with features that other NAS vendors provide with in-house packages. In July, we reviewed the px2-300D NVR which integrated a VMS from Milestone Systems. Today, a partnership with Acronis is being announced to provide data backup and protection solutions for servers, PCs and NAS systems. It is customary for NAS vendors to bundle PC backup software so that contents on the clients can be backed up to a NAS target. LenovoEMC's announcement today is the first that I have heard of where a backup engine resides on the NAS to backup its contents to another network location. Of course, many vendors allow for rsync jobs...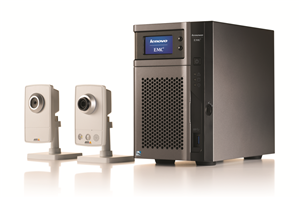 Over the last few years, we have been working on improving our coverage of network attached storage (NAS) devices. The focus has been on performance, usability and reliability in...
14
by Ganesh T S on 7/26/2013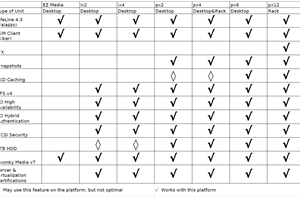 Iomega / LenovoEMC launched an updated version of the LifeLine OS for their NAS devices last week. The new release (v 4.0) will be compatible with the existing StorCenter...
1
by Ganesh T S on 4/8/2013