Today AMD is announcing the long anticipated upgrade to Kaveri, codenamed Carrizo. Carrizo is the natural successor to Kaveri, featuring x86 'Excavator' cores alongside a Radeon-class GPU and promising an increase in performance all around. The second part of today's announcement is for Carrizo-L, an SoC pairing "Puma+" (upgraded Beema) cores also with AMD's R-series GCN GPUs and a FCH into a single package. Both Carrizo and Carrizo-L will feature ARM Trustzone, giving potential hardware-based built-in security when used by developers. The Excavator cores are an architectural improvement over Steamroller, but are fundamentally based on the original Bulldozer concept. Excavator will be AMD's fourth iteration of the concept, following Bulldozer, Piledriver and Steamroller. This new generation of APUs are still set to be...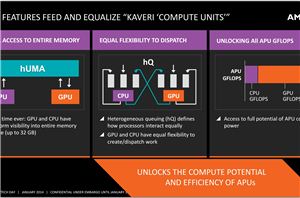 In our Kaveri review, we discussed HSA and that Kaveri brings many exciting hardware features such as true CPU/GPU shared memory (hUMA) and others such as heterogeneous queueing (hQ)...
22
by Rahul Garg on 3/3/2014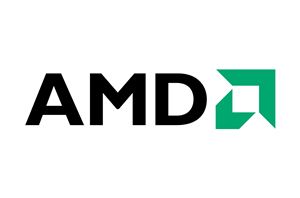 Kicking off today is AMD's annual developer conference, which now goes by the name APU13. There will be several APU/CPU related announcements coming out of the show this week...
97
by Ryan Smith on 11/11/2013