We have reviewed the Roku devices before, and the last major hardware refresh (if you discount the MHL-equipped streaming stick) was the Roku 2 XS which we evaluated in detail back in September 2011. Engadget spied some FCC filings early last month, and to no one's surprise, the Roku 3 was officially launched yesterday at the $99 price point. We could write multiple paragraphs about the new features touted by Roku in the new hardware, but felt it would be simpler to present the plus and minus points of the Roku 3 in a point-wise fashion: Positives: Faster CPU for a better user experience. Users are no longer bundled with the same SoC that is part of the Raspberry Pi. We are still looking into details of...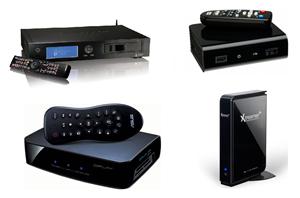 A few months back, Anandtech carried the review of the Patriot Box Office media streamer. Pursuant to a very good reception from readers, we have decided to start a...
120
by Ganesh T S on 6/13/2010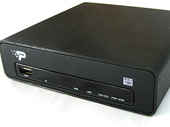 Patriot sent us its first foray into the streaming media market. This tiny little box will let you stream everything from ripped movies to full blown Blu-ray images to...
79
by Alan Lueke on 2/16/2010