One of the main features Intel was promoting at the launch of Haswell was TSX – Transactional Synchronization eXtensions. In our analysis, Johan explains that TSX enables the CPU to process a series of traditionally locked instructions on a dataset in a multithreaded environment without locks, allowing each core to potentially violate each other's shared data. If the series of instructions is computed without this violation, the code passes through at a quicker rate – if an invalid overwrite happens, the code is aborted and takes the locked route instead. All a developer has to do is link in a TSX library and mark the start and end parts of the code. News coming from Intel's briefings in Portland last week boil down to an...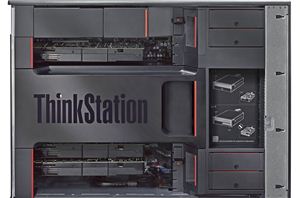 As much as I would like to be at SIGGRAPH, one of the reasons to visit would be to see Lenovo's latest launch of their Haswell-E Desktop Workstation series...
13
by Ian Cutress on 8/12/2014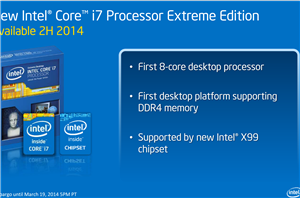 The second of Intel's enthusiast-based announcements after the unlocked Iris Pro coming to Broadwell is one regarding Intel's new high performance platform. Currently we sit with socket LGA 2011...
45
by Ian Cutress on 3/19/2014