Today NVIDIA has announced their latest addition to the SHIELD product family, the SHIELD Console. Launching in May at $199, the SHIELD Console is a combination microconsole and Android TV box, offering Android TV functionality along with two forms of gaming. The first form being Android gaming backed by the console's Tegra X1 SoC, and the second form via access to NVIDIA's GRID game streaming service. Like NVIDIA's previous SHIELD devices, the SHIELD Console is perhaps first and foremost their showcase device for their Tegra SoC. Having already built a gaming handheld (SHIELD Portable) for Tegra 4 and an 8" tablet (SHIELD Tablet) for Tegra K1, NVIDIA has moved on to the microconsole/set-top box market with the SHIELD Console. In doing so the company is...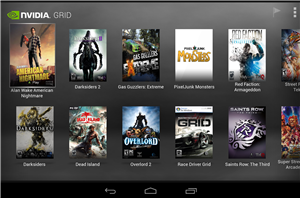 As part of NVIDIA's suite of GDC 2015 announcements, the company has announced that their GRID game streaming service is getting a promotion from beta to a commercial service. First...
17
by Ryan Smith on 3/4/2015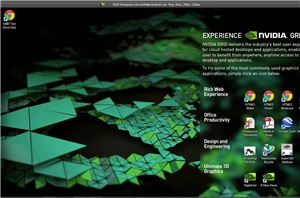 For the last several years now NVIDIA has been heavily pursuing the Virtual Desktop Infrastructure (VDI) market. In NVIDIA's continuing efforts to maintain and expand their presence in the...
16
by Ryan Smith on 5/22/2014