FreeSync
Today ASUS announced a new monitor targeted at the gaming market. The ASUS MG278Q is a 27" TN panel with a resolution of 2560x1440 and a 144Hz refresh rate. In the chart below you can see further information about the monitor and its specifications. ASUS MG278Q Resolution 2560x1440 Refresh Rate 144Hz Panel Size 27" Peak Brightness 350nits Response Time 1ms (GtG) Viewing Angle (H/V) 170° / 160° Inputs / Outputs 1 x DisplayPort 1.2 1 x Dual-link DVI 1 x HDMI 2.0 1 x HDMI 1.4 1 x 3.5mm audio 3 x USB 3.0 (1 upstream 2 downstream) Color Depth 16.7 million colors (Likely 6bit+AFRC) Dimensions 625 x 563 x 233mm (with stand) Being a gaming-oriented display, the MG278Q's focus is on a low response time and a high refresh rate rather than color accuracy. Since it's a TN panel it's likely that the panel has a native 6bit...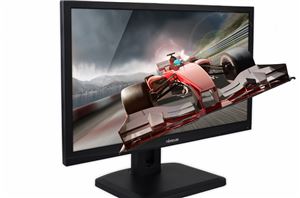 We briefly covered the launch of the Nixeus NX-VUE24A FreeSync monitor as part of our write-up on AMD's FreeSync demonstrations at Computex 2015. Nixeus today sent news that the...
40
by Ganesh T S on 8/14/2015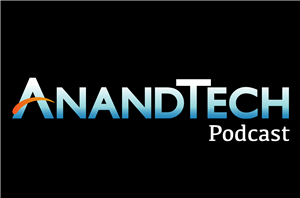 AnandTech Podcast #33 - Along with CES in Vegas in January, one of the two biggest PC hardware shows in the world is held every year is Computex in...
9
by Ian Cutress on 7/8/2015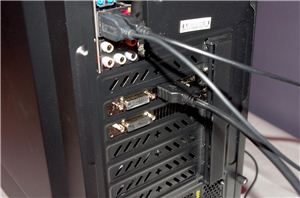 While AMD wasn't the first GPU vendor to implement a system for variable refresh, the company has made up for lost time with zeal. Since demonstrating their FreeSync proof-of-concept...
91
by Ian Cutress & Ryan Smith on 6/3/2015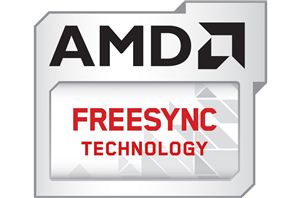 When AMD launched Freesync back in March, one of the limitations of the initial launch version was that only single-GPU configurations were supported. Multi-GPU Crossfire systems could not be...
92
by Ryan Smith on 4/30/2015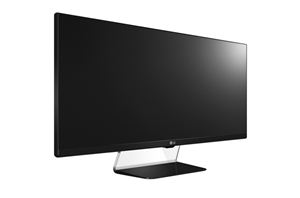 AMD officially launched FreeSync earlier this month, and the technology is interesting not just in how it works but also in how it differs from NVIDIA's G-SYNC. Our first...
96
by Jarred Walton on 3/31/2015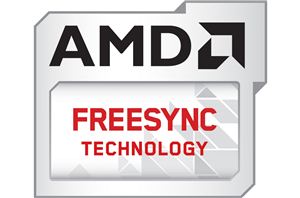 After a long wait, AMD's FreeSync has finally arrived. Promising adaptive refresh rates using open standards and with no royalty fees, there are only two remaining questions: does is...
349
by Jarred Walton on 3/19/2015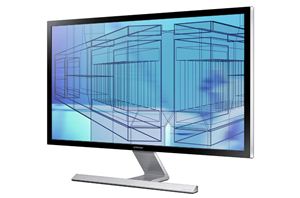 There are plenty of users looking for FreeSync displays, and for those of us in the US we will have to wait a bit longer. However, AMD sends word...
55
by Jarred Walton on 3/5/2015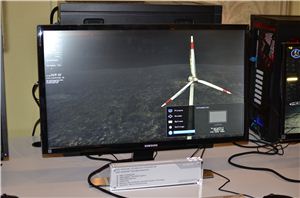 We met with AMD and among other things, one item they wanted to show us was the essentially final versions of several upcoming FreeSync displays. Overall AMD and their...
118
by Jarred Walton on 1/8/2015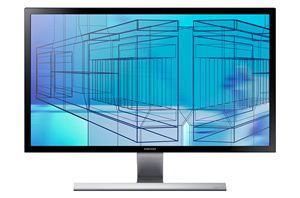 Today at AMD's Future of Compute event in Singapore, AMD announced partnerships with several companies. One of the more noteworthy announcements is that Samsung will be making FreeSync enabled...
73
by Jarred Walton on 11/20/2014
Our very own Anand Shimpi just got off of the Computex showfloor for a bit after paying a visit to AMD's booth. Among the items AMD is showing at...
44
by Ryan Smith & Anand Lal Shimpi on 6/5/2014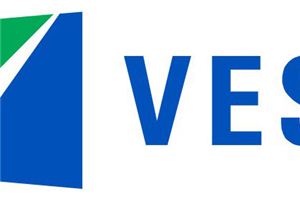 The last half-year or so has seen the concept of variable refresh desktop monitors advance rather quickly. After sitting on the technology backburner for a number of years, the...
38
by Ryan Smith on 5/12/2014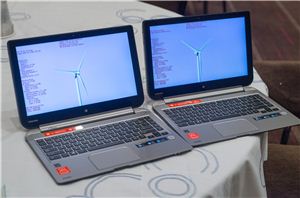 AMD has been relatively silent on the topic of NVIDIA's variable refresh rate G-Sync technology since its announcement last year. At this year's CES however, AMD gave me a...
82
by Anand Lal Shimpi on 1/6/2014