We met with AMD and among other things, one item they wanted to show us was the essentially final versions of several upcoming FreeSync displays. Overall AMD and their partners are still on target to launch FreeSync displays this quarter, with AMD telling us that as many as 11 displays could hit the market before the end of March. For CES AMD had several displays running, including a 28" 60Hz 4K display from Samsung, a 27" 144Hz QHD display from BenQ, and a 75Hz 2560x1080 34" display from LG. The three displays mentioned were all running on different GPUs, including an R9 285 for the BenQ, R9 290X for the Samsung display, and an A10-7850K APU was powering the LG UltraWide display. More important than...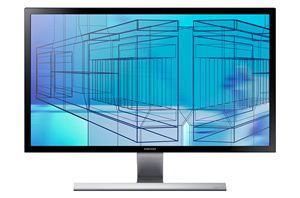 Today at AMD's Future of Compute event in Singapore, AMD announced partnerships with several companies. One of the more noteworthy announcements is that Samsung will be making FreeSync enabled...
73
by Jarred Walton on 11/20/2014
Our very own Anand Shimpi just got off of the Computex showfloor for a bit after paying a visit to AMD's booth. Among the items AMD is showing at...
44
by Ryan Smith & Anand Lal Shimpi on 6/5/2014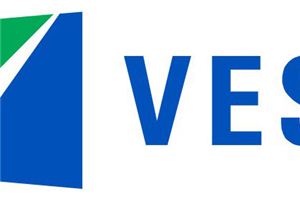 The last half-year or so has seen the concept of variable refresh desktop monitors advance rather quickly. After sitting on the technology backburner for a number of years, the...
38
by Ryan Smith on 5/12/2014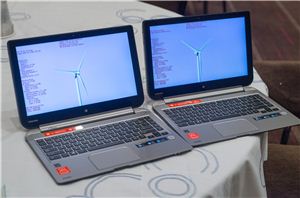 AMD has been relatively silent on the topic of NVIDIA's variable refresh rate G-Sync technology since its announcement last year. At this year's CES however, AMD gave me a...
81
by Anand Lal Shimpi on 1/6/2014