Cortex A53
Today Huawei announces their new flagship, the Mate 8. We've already had a look at the Mate S during this year's IFA conference, and while I didn't quite manage to finalize the review of that device at the time of posting this, one thing I can say about it is that the Mate S felt like a tangent to the usual product category that the Mate-series usually targets. Huawei confirms this suspicion with the release of the Mate 8, now bringing the true successor to last year's Mate 7. The specifications of the Mate 8 are a large departure from both the Mate S and Mate 7's, with only the characterizingly large 4000mAh battery and 6" screen tying the similarities between the new device...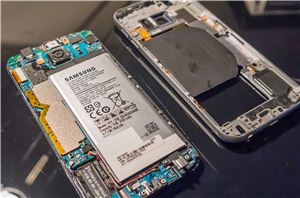 Over the past few years it's been somewhat expected tradition for Samsung Electronics to employ a strategy of multi-sourcing the SoC for their mobile devices. Most notably it's on...
111
by Andrei Frumusanu on 6/29/2015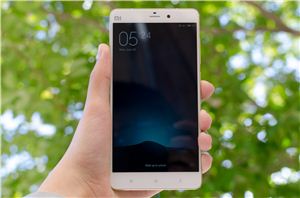 Around a few weeks before the launch of the Xiaomi Mi Note Pro, I was digging through kernel source to understand Snapdragon 810 and some other Qualcomm SoCs. We...
84
by Joshua Ho on 6/18/2015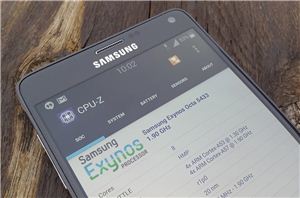 It's been a few months since Josh had the opportunity to review the Note 4. The defining characteristic is that this was the variant with Qualcomm's Snapdragon 805 SoC...
132
by Andrei Frumusanu & Ryan Smith on 2/10/2015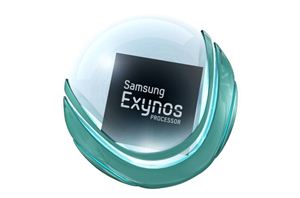 There has been a lot of confusion going on over the last few weeks on what exactly Samsung's Exynos 5433 is. Joshua and I were pretty much convinced that...
41
by Andrei Frumusanu on 9/16/2014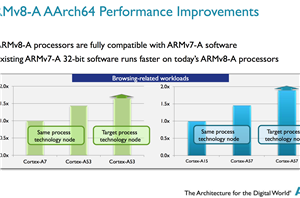 With the first Cortex A53 based SoCs due to ship in the coming months, and Cortex A57 based designs to follow early next year, ARM gave us a quick...
37
by Anand Lal Shimpi on 5/6/2014