On the last day of CES, while still getting over some of the death curry that we foolishly ingested the night before, I had a meeting with SkyCross, who recently announced a new actively tuned multiband antenna module for smartphones. With LTE, the demand for more and more bands on a smartphone has and will continue to increase, which has at present driven OEMs to simply include more antennas, each tailored for a specific frequency. Remember that the geometry of an antenna defines its radiative properties and resonant frequency, which in turn affects gain at different frequencies. At present I've seen smartphones with as many as four or five antennas, which poses considerable challenge for engineering a device, as number of antennas and their...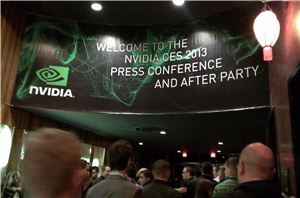 We just sat down for NVIDIA's Pre-CES press event. Things are running a bit late now, but we expect the event to start in the next 15 minutes. Keep...
42
by Anand Lal Shimpi & Brian Klug on 1/6/2013
Even though CES doesn't officially start until Tuesday, things are already kicking off in Las Vegas. The Storage Visions 2013 conference runs through Monday, and meanwhile a number of...
1
by Ryan Smith on 1/6/2013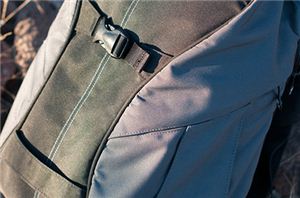 A reader queried me on Twitter about what I brought to CES this year, specifically what bag I use to cart tons of mobile devices, cameras, and a notebook...
17
by Brian Klug on 1/6/2013