Back in January when AMD launched their first Kaveri APUs, we tested the A10-7850K and the A8-7600, with the former being at the top of the product stack featuring two Steamroller modules and 512 GCN cores with a 4.0 GHz turbo frequency. This part, along with the A10-7700K that was also released at the same time, has a nominal TDP of 95W. The interesting element in the mix was the 65W A8-7600, which AMD provided as a sample to review at the time, but was to be released 'at a future date'. Today is that date, six months after the initial reviews. AMD's reason for the delay revolves around the 65W nature of the APUs but also their configurable TDP element. Rather than launch a...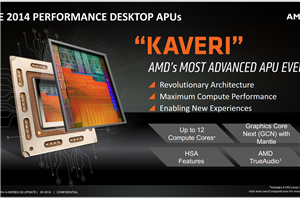 Kaveri was launched as a processor line, on desktop, back in January. At the time we were given information on three of the APUs, the A10-7850K, A10-7700K and A8-7600...
147
by Ian Cutress on 7/31/2014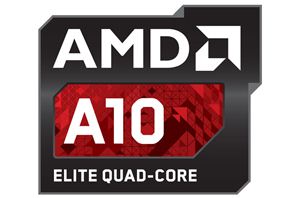 AMD held a brief press conference this morning to disclose a new part that should be for sale shortly, the A10-6790K. The performance of the 6790K should be very...
26
by Jarred Walton on 10/28/2013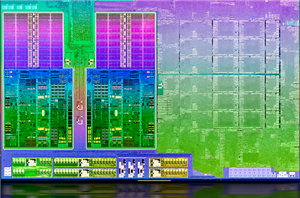 AMD's microprocessor history goes way back, predating even the now venerable x86 architecture. Their first foray into x86 territory came as a subcontractor to Intel, and from there AMD...
272
by Jarred Walton on 5/15/2012