4TB
Hitachi has started shipping the world's first hard drive with 4TB capacity. There has not been an official press release from Hitachi yet, but a Japanese site Akiba has spotted the hard drive on sale. The hard drive carries model number HDS5C4040ALE630 and is branded as Deskstar 5K. The brand suggests that it's a lower performance drive with rotational speed of 5900rpm (Hitachi calls this "CoolSpin"). The drive comes with 32MB of cache just like the 2TB and 3TB versions, and uses SATA 6Gb/s interface. The drive is priced at 26,800 Yen, which translates to $345. For comparison, the 3TB Deskstar 5K costs 19,780 Yen ($254), so the price per GB is very close. The drive appears to use five platters, so two more platter...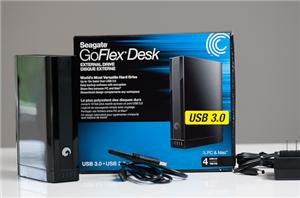 I'm off to IDF this week while Ryan and Brian cover Microsoft's BUILD conference, so expect lots of CPU and Windows 8 news in the coming days. Just before...
34
by Anand Lal Shimpi on 9/10/2011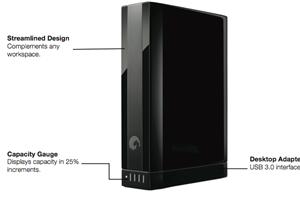 Just over a year ago Seagate introduced the world's first 3TB hard drive. Although it shipped in an enclosure for external use, the Seagate GoFlex Desk was available with...
10
by Anand Lal Shimpi on 9/7/2011