Dell Adamo 13: Display Analysis
The LCD display of the Adamo is pretty sweet. It has a Gorilla Glass screen, which is an alkali-aluminosilicate thin sheet glass that is used to protect screens on mobile devices. Gorilla Glass is also used on the Motorola Droid, the Dell Streak, and a device from Apple that nobody's ever heard of, the newly released iPhone 4. Basically, this means that even with such a thin display which may not offer the most protection for the screen, this chemically hardened glass covering will ensure that the screen sustains no scratches or damage of any kind.
Which is all pretty cool, but what about the quality of the panel itself? The first impression is that this thing gets BRIGHT. At maximum brightness, you're looking at a white level of 389 nits. That's just about on par with the Apple MacBook Pro line, which have some of the higher quality notebook displays we've tested recently.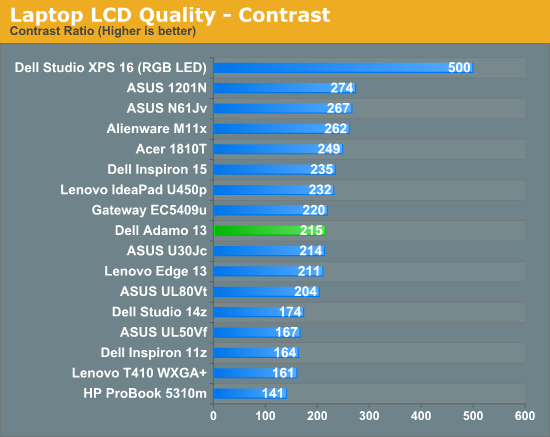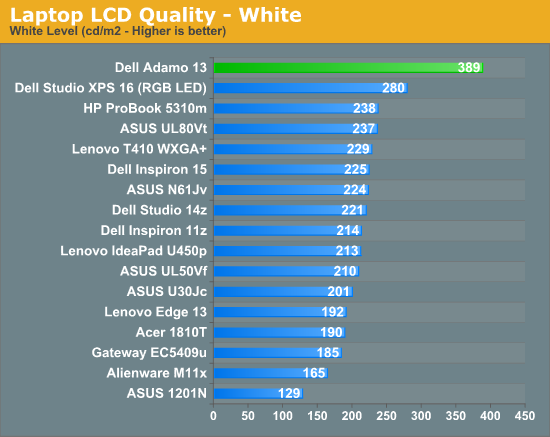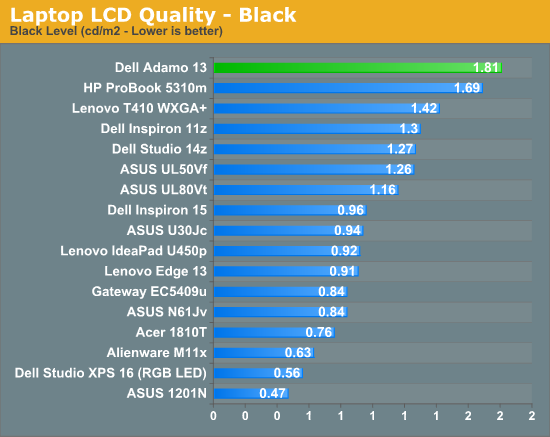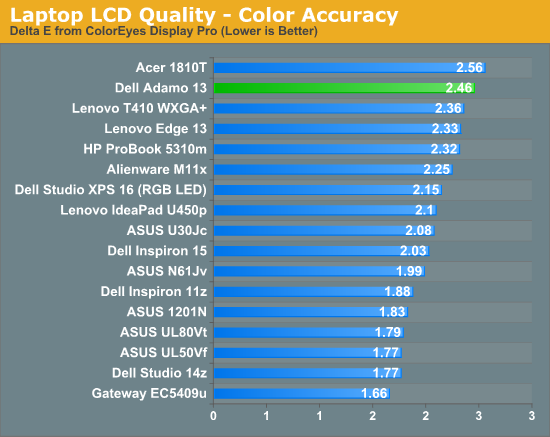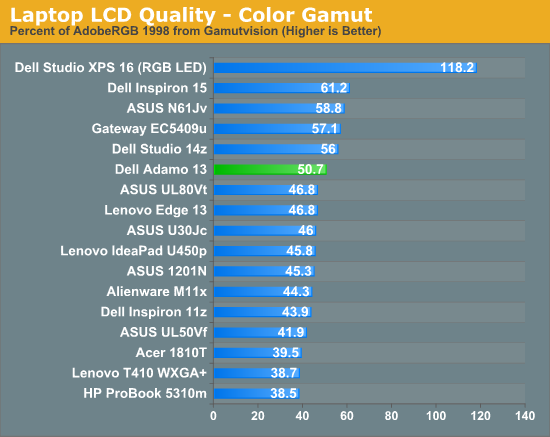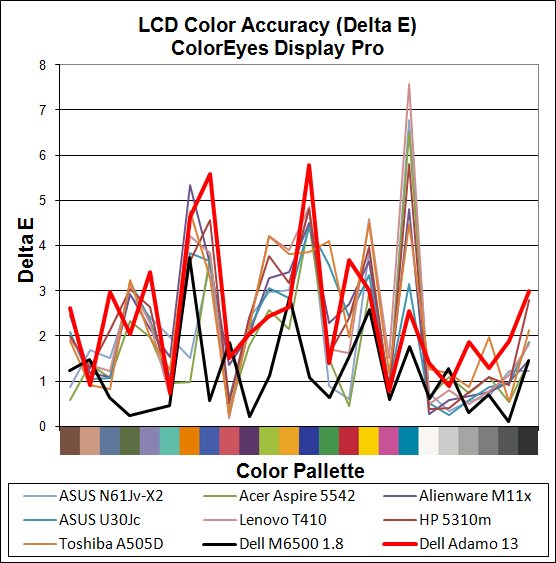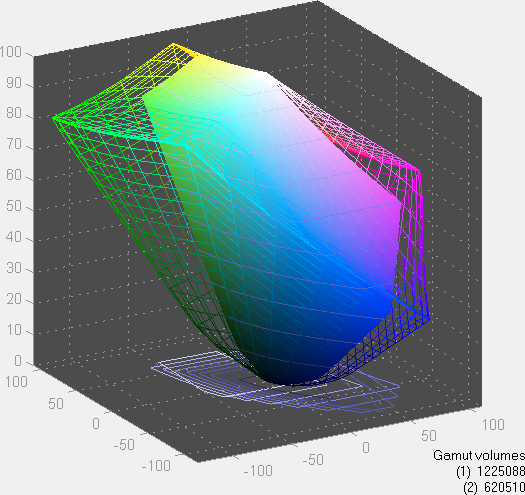 However, the display falls off after that, with contrast ratio just about average and unspectacular color accuracy. And though the white level is pretty high, the black level is just as high, so at the upper brightness levels, the screen can appear washed out. Colour accuracy and colour gamuts are pretty mediocre but aren't terrible. Really though, the screen's brightness is it's trump card, and overall, the display looks pretty good, even with the reflective glass covering the display.