Original Link: http://www.anandtech.com/show/8476/asus-unveils-the-zenwatch-at-ifa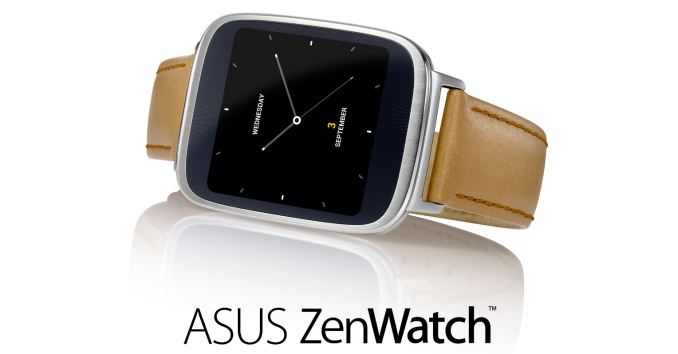 Today ASUS threw their hat in the ring of Android Wear smartwatches with their new ASUS ZenWatch. All of the Android Wear watches sport a common hardware platform and the ZenWatch is no exception. It sports a 1.63" curved 320x320 AMOLED display, and is powered by a Qualcomm Snapdragon 400 quad Cortex-A7 part running at 1.2GHz, paired with an Adreno 305 and 512MB of RAM plus 4GB of NAND. ASUS claims that the internal 1.4Wh battery will get a user through the day, and the IP55 rating for dust and water resistance should resist environmental hazards but not to the extent of other smartwatches like the Sony SmartWatch 3.
Android Wear watches typically have to compete on price or on design and build, and it looks like the ZenWatch has chosen to go with the latter. The stainless steel design with the curved cover glass and leather strap all convey a more premium feel than other plastic smartwatches. Of course, this also means that the ZenWatch is priced as one of the more expensive smartwatch options at 199 euros. ASUS expects that the ZenWatch will be put on sale sometime during the second half of 2014.