Original Link: http://www.anandtech.com/show/7954/google-updates-hangouts-merging-im-and-sms



Today, Google announced an update to Hangouts that brings some new features. The first mentioned is merging conversations, which brings feature parity with iMessage in that regard. Google has also improved contact sorting with phone and Hangouts sections as seen below, and added a homescreen widget to view messages on the homescreen. Google has also noted some reliability and performance improvements such as higher quality video chats and better SMS/MMS sending and receiving.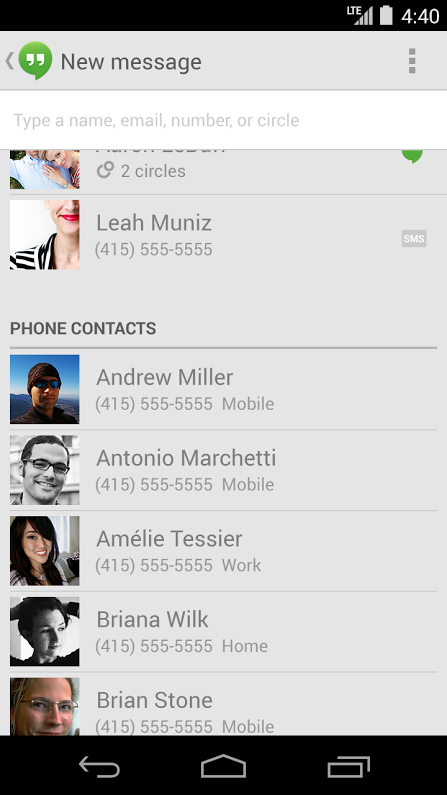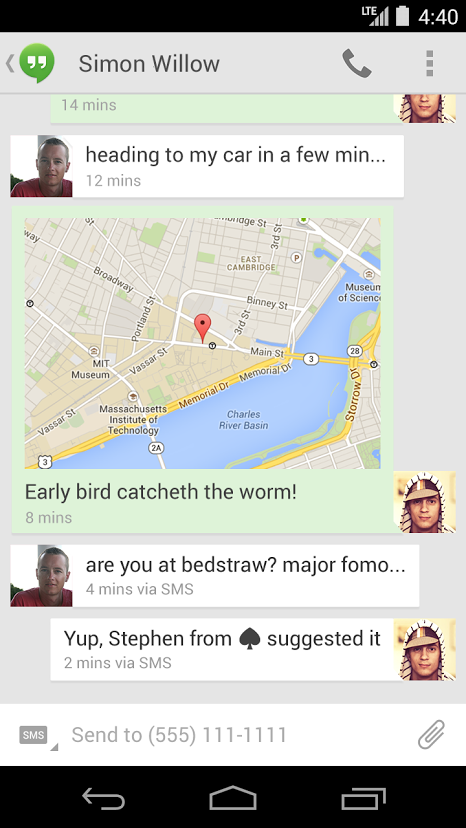 Overall, nothing major seems to change with this update, but it does fix some points of friction for those that use the application.
Source: Google