Original Link: http://www.anandtech.com/show/7953/htc-adds-sense-6-progress-to-software-update-page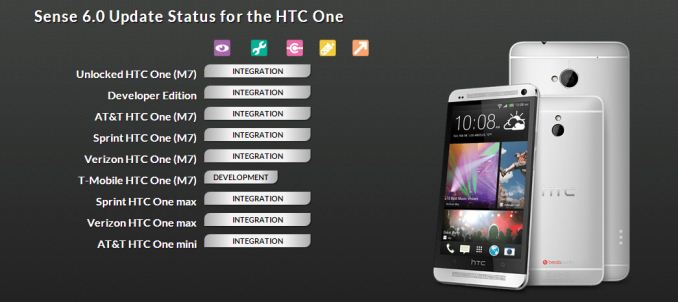 HTC has updated their software update status page with a section that displays the current status of the HTC Sense 6.0 upgrade. The page indicates that they intend to update the HTC One M7, HTC One mini, and HTC One Max across all US and Canadian carriers as well as the unlocked and developer edition versions of the HTC One M7.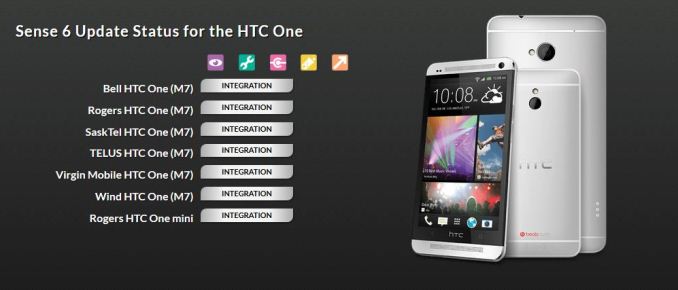 According to the website, all the devices — with the exception of the HTC One M7 on T-Mobile USA — are on the integration state of development which involves HTC working with cellular providers to incorporate software modifications, applications, and other services that are specific to that carrier and creating the maintenance release. T-Mobile USA seems to still be in the state of development for their HTC One M7, which entails bring-up of the board support package (BSP), but given the fact that it uses the same hardware platform as the other versions this is likely to change soon. For the majority of the devices HTC is currently developing the maintenance release, and afterwards all that is left is to conduct their internal testing of the update and to receive certification from applicable regulatory and industry groups as well as from Google.