Original Link: http://www.anandtech.com/show/7907/msi-radeon-r9-290-gaming-4g-giveaway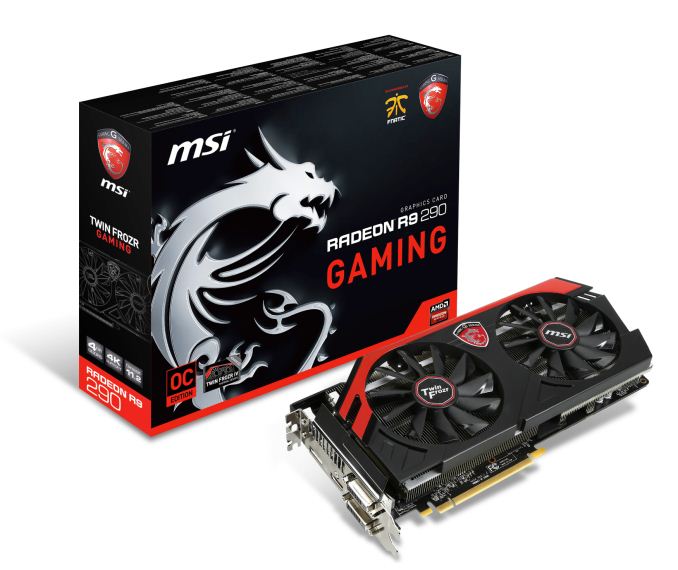 Anyone looking to upgrade their gaming rig will be extremely excited about our next giveaway. MSI's Radeon R9 Gaming 4G features AMD's 6.2 billion transistor Hawaii GPU. The R9 290 launched last year at an MSRP of $399, but incredible demand from the coin mining community have kept its prices substantially higher since then.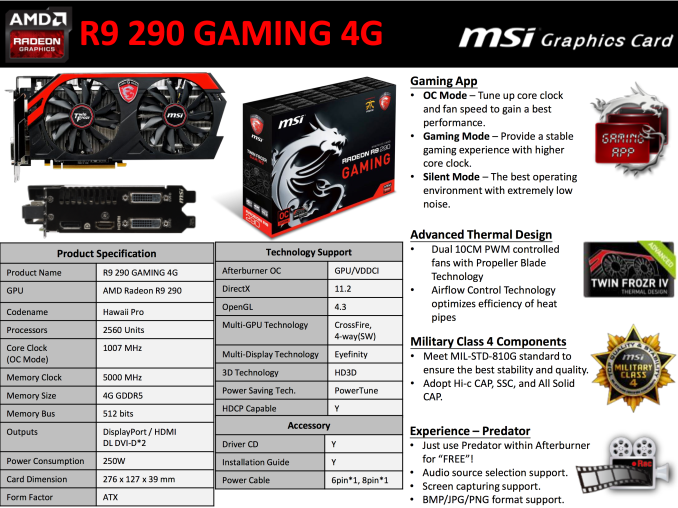 If you've had troubles finding an R9 290 at MSRP post launch, MSI is about to solve that problem for two lucky AnandTech readers. We'll be drawing two winners at random, who will each receive an MSI Radeon R9 Gaming 4G graphics card. We'll be accepting entries until 3/31 at 12PM ET. To enter just leave a comment below (please only post once) and make sure you're a US resident with a US mailing address. For all entry details check out our official terms below. Good luck!