Original Link: http://www.anandtech.com/show/7772/amd-center-giveaway-asus-radeon-r7-250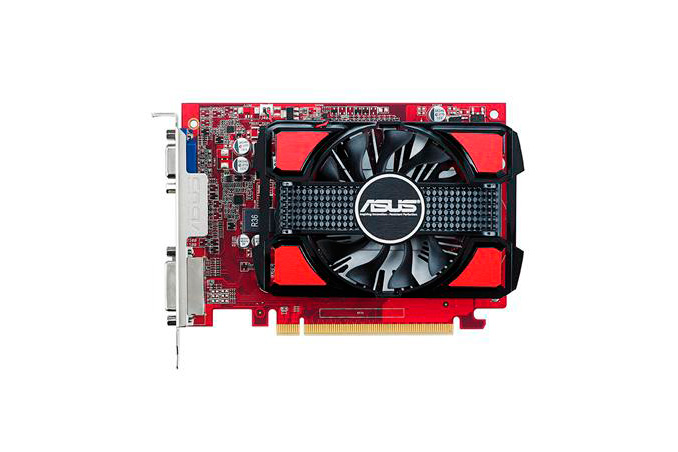 Lately there's been a lot of excitement around value video cards. Part of it is due to the simple fact that for low resolution gaming, you can generally approximate the experience of a modern game console with fairly low end hardware.
Late last year AMD announced its Radeon R7 250, an Oland based part priced at $89 for the value discrete market. The R7 250 also serves as an interesting Dual Graphics/CrossFire option for Kaveri users looking to increase the performance of their processor graphics (we'll have a look at this later this month).
AMD wants to give a bunch of these R7 250s away to users who can really use them. This week we're giving away three Radeon R7 250s from ASUS to three lucky readers.
Here's the deal. To enter, simply post a comment below (US residents only, please only make a single post, contest requirements below) explaining your current PC setup and why you want, or need to win a Radeon R7 250. What I'm looking for here is an understanding of what your current system configuration is, why the Radeon R7 250 matters you and how you'd use it. Make your entries good as they may come in handy for some other stuff we've got planned in the future. If your entry from last time still applies, feel free to re-use it.
If you win, AMD wants your feedback on the GPU after you get it. You'll be asked to provide a short review (a paragraph or two, or video if you'd like) talking about your experience with the card. Do a good job and your feedback may even be featured on AnandTech.
AMD Radeon R7 250 Specifications
AMD Radeon R7 250
Stream Processors
384
Texture Units
24
ROPs
8
Core Clock
1000MHz
Boost Clock
1050MHz
Memory Clock
4.6GHz GDDR5
Memory Bus Width
128-bit
VRAM
1GB
FP64
1/16
TrueAudio
N
Transistor Count
N/A
Typical Board Power
65W
Manufacturing Process
TSMC 28nm
Architecture
GCN 1.0
GPU
Oland
Launch Date
10/11/13
Launch Price
$89