Original Link: http://www.anandtech.com/show/6637/ecs-shows-off-miniitx-boards-and-aio-touchscreens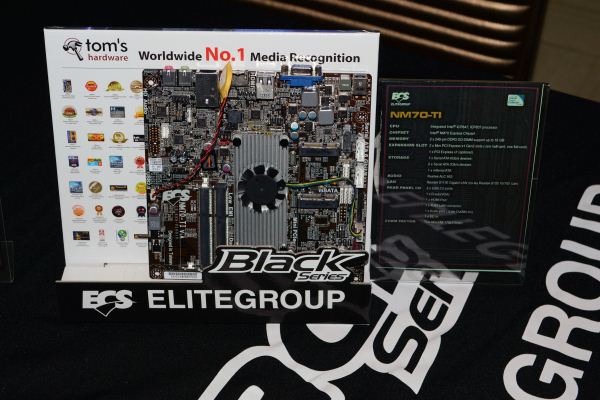 ECS invited us to stop by and we expected the usual assortment of motherboards and such. Much to our surprise, they only brought a few mITX boards at their suite, but the reasoning makes sense: CES isn't about computer components, and mITX are the most likely boards to go into consumer friendly products like HTPCs, All-In-Ones, cars, etc. And to that end, most of the demo systems ECS had on hand were using these mITX boards, including a couple of touchscreen AIOs.
On display ECS had the 23.5" G24 Aura with support for up to Core i7 Ivy Bridge processors. The G11 is the next size down with a 21.5" touchscreen panel, again with the same Ivy Bridge CPU support. Both of the larger displays are 1080p, but I failed to check if the panel tech was IPS, *VA, TN, or something else. (I'll try to get word from ECS in the next few days.) The third AIO is the G18, with an 18.5" 1366x768 panel and an integrated Celeron 847 (Sandy Bridge). The full specs and features for all of the devices, including other mITX boxes, can be seen in the image gallery.