Original Link: http://www.anandtech.com/show/6634/qualcomm-demos-category-4-lte-150-mbps-running-on-snapdragon-800-msm8974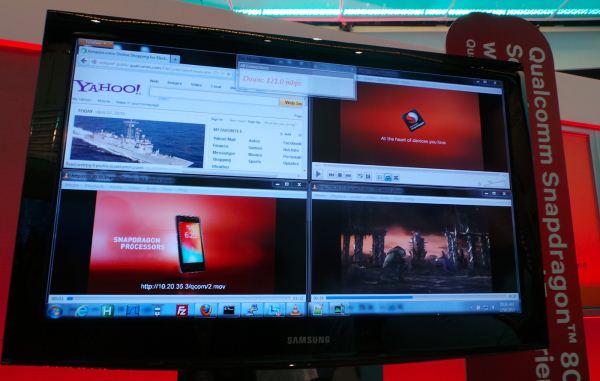 At Qualcomm's booth among a number of other Snapdragon 800 (the newly-announced SoC formerly or also known as MSM8974) demos was one that caught my attention. Qualcomm setup a 20 MHz LTE test network on Band 4 (AWS) using Ericsson test equipment to demonstrate full UE Category 4 throughput on a development board with the SoC inside. This is the same IP block that is inside MDM9x25 which we talked about earlier, that is capable of LTE-Advanced with carrier aggregation, Category 4, and other features.
I saw throughput of just north of 140 Mbps on the demo, which was streaming three videos over the test network setup exclusively for the demo and also loading through webpages.