Original Link: http://www.anandtech.com/show/6567/amd-ces-2013-press-event-live-blog


We're live at the AMD CES 2013 press event! Keep your browser parked here for live updates!
07:40PM EST - Done!
07:40PM EST - And we're done, nothing too earth shattering here but good to see AMD. The really exciting stuff will be what happens around 2015, it's just a matter of getting there - hopefully Kabini/Temash can help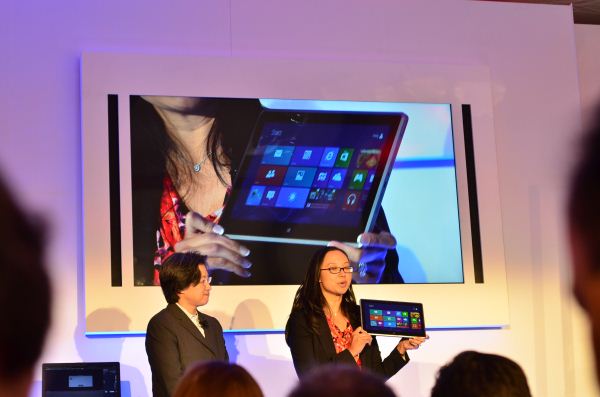 07:38PM EST - And of course the 11.6-inch tablet using AMD's Z60 APU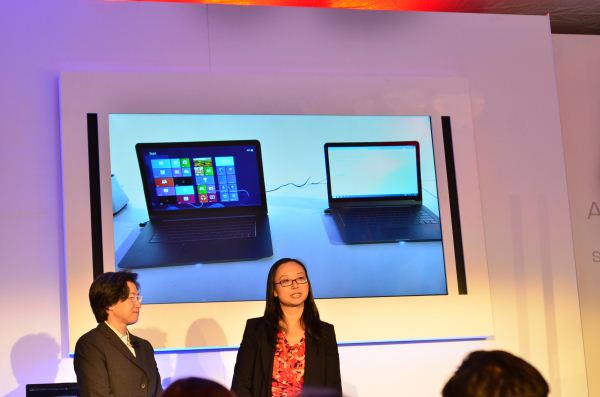 07:37PM EST - Both systems use standard voltage A10 parts
07:37PM EST - 15.6-inch and 14-inch AMD A10 notebooks from Vizio
07:37PM EST - All of the Vizio PCs are Microsoft Signature, no bloatware, it's insane that this is a feature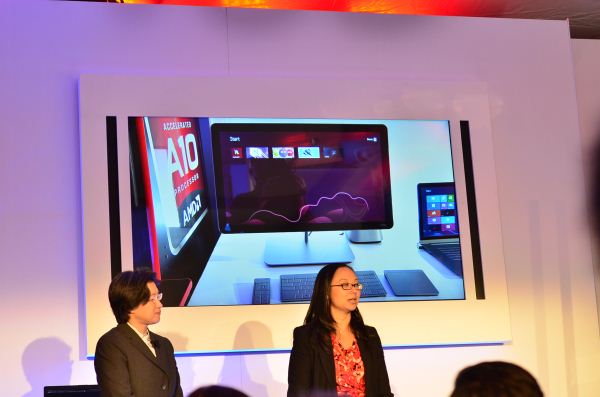 07:36PM EST - 24-inch Vizio All-in-One running AMD A10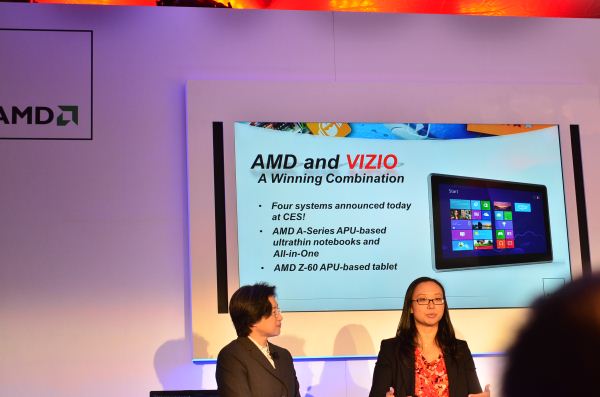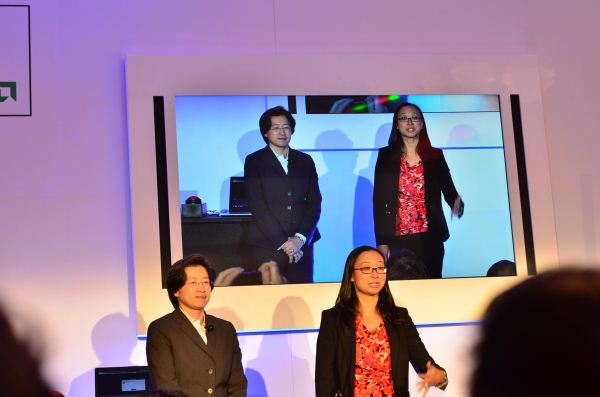 07:34PM EST - Now talking about AMD's partnership with Vizio
07:34PM EST - Richland looks like Trinity with a software update
07:33PM EST - Kaveri will be 2H2013 with GCN support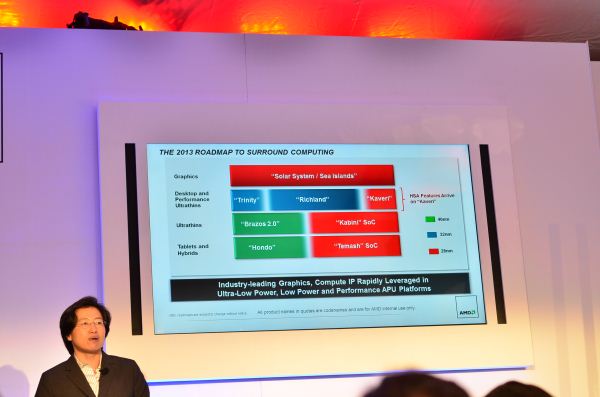 07:33PM EST - Temash demos: 1) showing better GPU performance than Clover Trail, 2) showing 1080p gaming performance
07:30PM EST - Temash: dual/quad-core, less than 5W, goes into fanless designs - full Windows 8 compatibility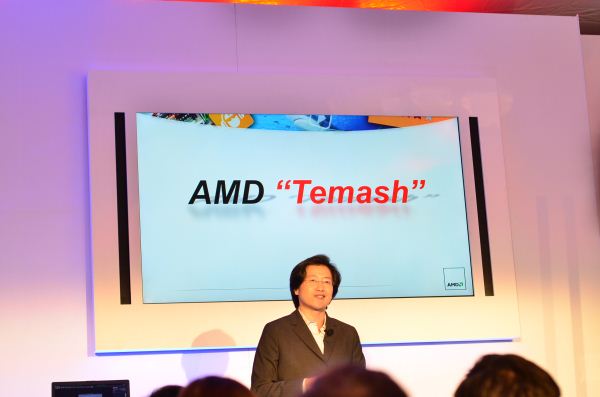 07:29PM EST - CPU + GPU performance gives it an advantage over the i3, obviously non GPU accelerated workloads won't look as good
07:29PM EST - Now Temash - tablet APU
07:28PM EST - 15W Kabini TDP, running OpenCL image processing workload
07:27PM EST - Comparing Kabini and a Core i3-3217U Ultrabook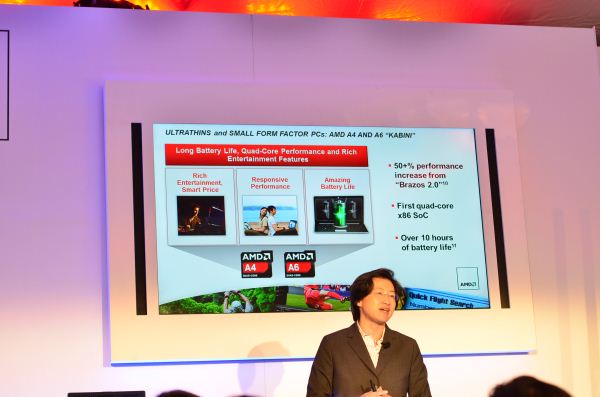 07:27PM EST - Kabini - 50%+ performance increase from Brazos 2.0, first quad-core x86 SoC, shipping 1H2013
07:26PM EST - Face login is self explanatory, screen mirror pushes your display to other devices wirelessly
07:26PM EST - Use integrated front facing camera to recognize gestures
07:25PM EST - These sound like GPU computing applications that leverage the APU hardware
07:25PM EST - New software with Richland systems that enable things like gestures, face login, screen mirror, etc...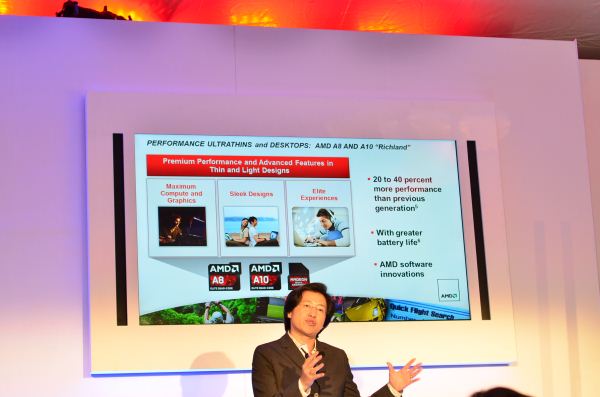 07:24PM EST - 20% - 40% increase in performance over AMD A8/A10 Trinity systems
07:24PM EST - Talking about Richland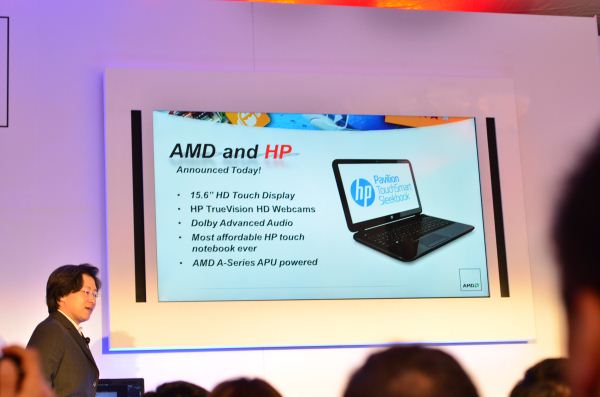 07:23PM EST - HP AMD Sleekbook announced today as well - 15.6" system with touch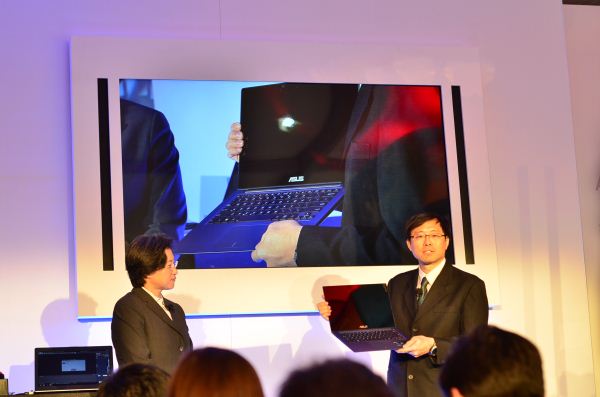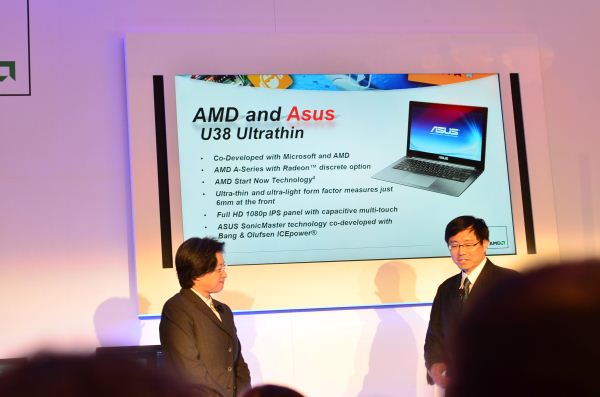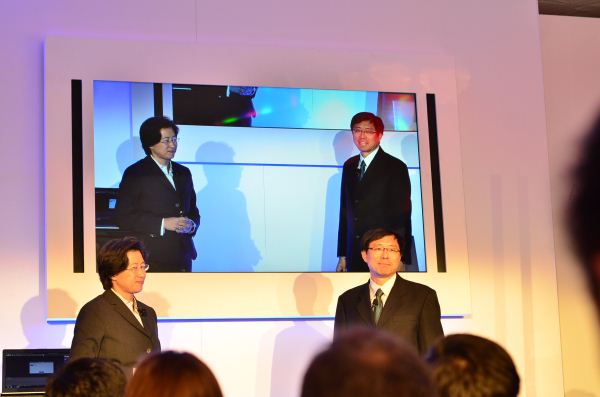 07:21PM EST - ASUS is taking the stage to talk about their AMD platforms
07:20PM EST - Recapping 2012 successes in the APU/CPU space
07:19PM EST - We want Kabini details
07:19PM EST - Now going to talk about APUs
07:18PM EST - Increasing performance year over year in each segment by 25%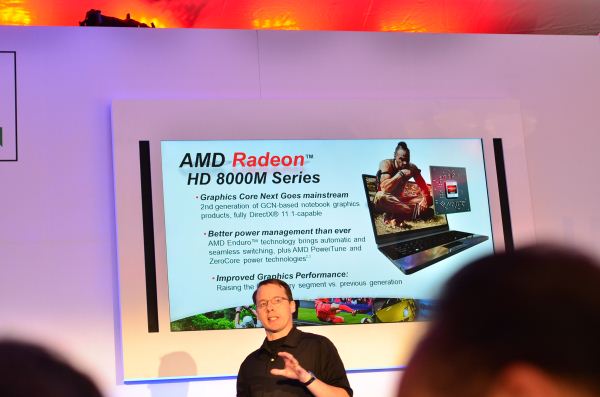 07:18PM EST - 2nd gen GCN architecture
07:18PM EST - Talking about the Radeon HD 8500M, 8600M, 8800M GPUs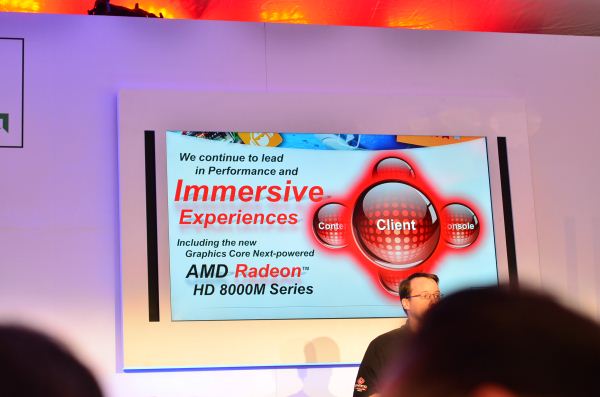 07:16PM EST - "we intend to continue to lead in this market"
07:16PM EST - 3 of 4 available consoles today, all have AMD hardware - so will the ones in the future
07:15PM EST - AMD is partnering with a CiiNOW - cloud gaming platform to stream 3D gaming content to lightweight clients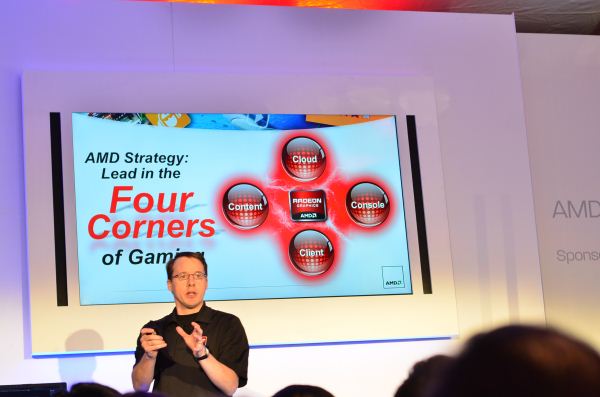 07:14PM EST - The latter is pretty easy when Nintendo, Sony and MS all will use AMD GPUs next gen
07:14PM EST - AMD wants to lead in the 4 corners og gaming: content, client, cloud and console
07:14PM EST - PC gaming hardware remains a very large and relevant market
07:13PM EST - Now talking about AMD's position on the Green500 list
07:12PM EST - Holding up the "ultimate AMD gaming notebook"
07:11PM EST - Recapping 2012 GPU launches
07:10PM EST - Talking about Radeon Graphics now
07:10PM EST - First quad-core SoC: Kabini
07:10PM EST - The 2013 lineup: Solar System/Sea Islands (GPUs), Richland & Kaveria (APUs), Kabini (ultrathins), Temash (tablets)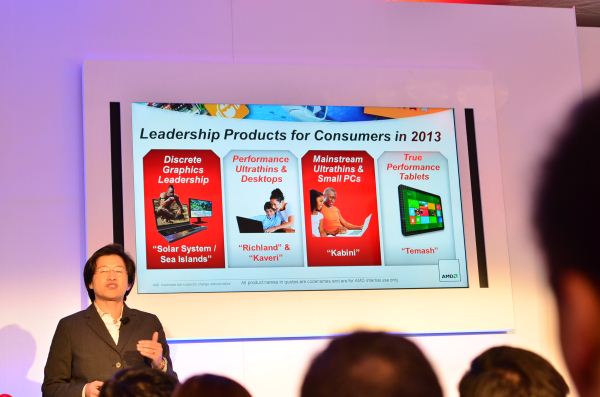 07:09PM EST - Going to talk about AMD's execution for the rest of the event
07:09PM EST - Talking about surround computing and how to bring that to reality, a lot of this sounds like what Carrell was trying to do before he was let go - Holodeck by 2016 right?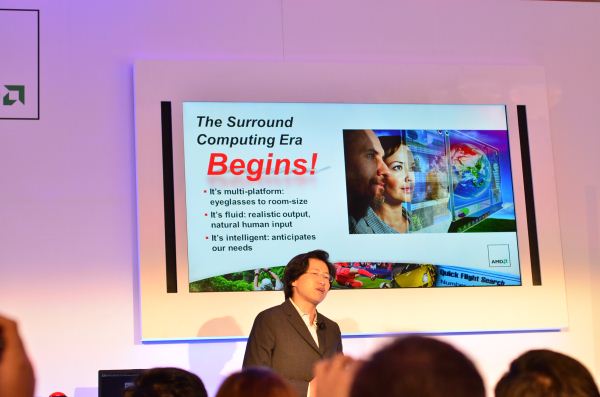 07:08PM EST - Lisa is going to talk about Vision and Execution
07:08PM EST - Lisa Su just took the stage