Original Link: http://www.anandtech.com/show/6540/msi-announces-slider-s20-ultrabook-convertible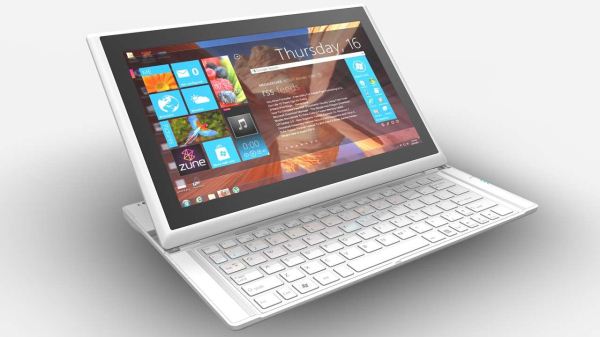 Next week kicks off CES 2013 in Las Vegas, and I along with many of the other AnandTech editors will be present. Prior to the actual start of the show, however, we see a ton of new product announcements. One of the more interesting laptops coming to the show is MSI's new Slider S20 Ultrabook. I recently gave a quick rundown of the various tablet/hybrid options for Windows 8 laptops, so the S20 now joins the list.

We've seen sliders before—mostly in the Android tablet space, but more recently in the Sony VAIO Duo 11. MSI's S20 doesn't appear to add anything radically different from others, but the specifications look good: you get a 1080p touchscreen with 10-point tracking (hopefully IPS, but that's not specifically stated in the press release), 8GB DDR3 memory (huzzah! Take that all you 4GB non-upgradeable Ultrabooks!), 128GB SSD, and a Core i5 CPU. Other features include two USB 3.0 ports, Ethernet, 802.11n and Bluetooth (Intel 6235), mini-HDMI, and a 720p webcam. The S20 weighs in at 2.2 pounds (1kg) and carries an MSRP of $1200, with expected availability in Q1 2013.
Source: MSI PR