Original Link: http://www.anandtech.com/show/6510/holiday-2012-ultrabook-and-ultraportable-guide


Holiday 2012 Ultrabook and Ultraportable Guide
So far this holiday season, we've provided some buyer's guides for system builders—Trinity-based desktops, Small Form Factor builds, and even DIY Workstations. Today we're going to ditch the DIY sector and instead look at pre-built laptops, with a focus on Ultrabooks and other ultraportables. Not everyone needs or even wants an ultraportable, so we recognize that the recommendations here are for a specific subset of users, but if you're looking for something highly portable and you don't mind paying a bit more for quality, we have some suggestions.
Before we get to the recommendations, it's important to keep in mind the difference between an Ultrabook and other ultraportables. Simply put, Ultrabook is Intel's big initiative right now to get more of their silicon into laptops, along with some requirements designed to make such laptops more responsive. Unfortunately, the same things that make an Ultrabook faster also tend to make it cost more, and so we have a split between Ultrabooks that have pure SSD storage and those that use a hybrid arrangement with a small caching SSD and conventional hard drive storage.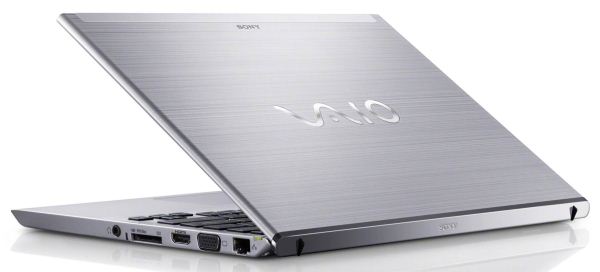 On the non-Intel side of the equation, AMD's low-power Trinity APUs tend to have less CPU performance with perhaps better GPU performance, but they're almost always targeted at the value market. That means that in addition to swapping out the Intel CPU for an AMD APU, you also typically lose the SSD storage. Still, if all you really want is something portable with great battery life that can be a viable compromise.
Ultrabooks and ultraportables do tend to cost more for a similar level of performance compared to regular laptops—just like laptops cost more for a similar level of performance compared to desktops. Making computers smaller is more difficult, and often manufacturers need to bin parts to find those that run cooler and/or use less power. Just like a Core i7-3770K and an i5-3570K are fundamentally the same part—the i7 part just has Hyper-Threading turned on and slightly higher clock speeds—most ULV parts are the same core design as standard voltage chips, but they're selected to find those than need less power and/or run properly at a lower maximum clock speed. Instead of paying more for a part that can run faster, you end up paying more for a part that doesn't use as much power and runs cooler.
With that out of the way, we're targeting three price categories for these Ultrabooks/ultraportables: under $750, around $1000, and the no-holds-barred $1250+ range. We've tried to get a feel for everything currently available for the various categories, and we've selected a couple options for each price bracket (as well as some honorable mentions where appropriate).
"Budget" Ultrabooks and Ultraportables
We're going to stretch the definition of ultraportable a bit throughout the guide, as the difference between a 1" thick laptop and a 0.7" thick laptop may or may not matter all that much. Keep in mind that thinner usually means a few things: most thin laptops are inherently lighter, but being thin usually means it's harder to cool the parts (restricted airflow) and typically the keyboards have less key travel. If you're trying to keep costs as low as possible, there are a few options: get a non-Ultrabook (either with and AMD APU or an Intel CPU), or look for a very inexpensive Ultrabook with hybrid storage. We've got three picks, one for each options.
AMD-based Ultraportables
If you're after an AMD equipped ultraportable, your options are very limited right now, particularly in the US. Toshiba has a 15.6" Satellite S955D, but we're trying to find a 13.3" or smaller offering. HP's Envy Sleekbook 6z-1100 likewise misses the cut with a 15.6" LCD, though it can be configured with an A6-4466M, A8-4555M, or A10-4655M if you're okay with the larger size—Walmart currently has the A8-4555M model selling for $450, which is a great price. Lenovo ends up the closest with their 14" IdeaPad S405, and sadly that's the smallest AMD-equipped ultraportable we can find, so they win by default. The good news is that the S405 comes priced quite reasonably at $503 with 4GB RAM, 500GB HDD, and a 1.6GHz A8-4555M (along with Windows 8)—or as little as $400 (with current instant savings) with the A6-4455M.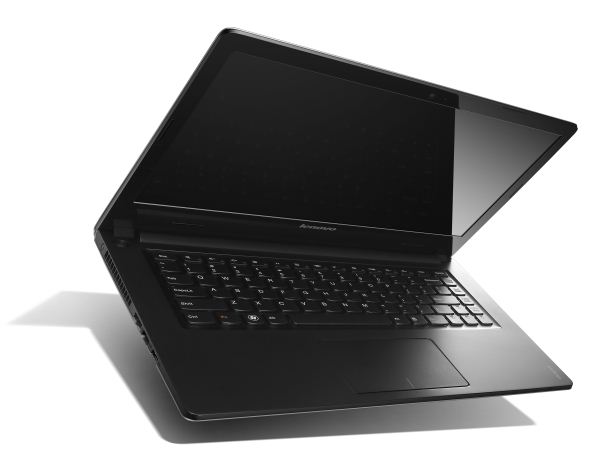 Let's be clear here: budget ultraportables are not going to compete directly with high-end Ultrabooks or other laptops. With a price of just $400-$500, something has to give, and that something is a few of the extra amenities. The S405 comes with an always-painful 1366x768 resolution glossy LCD; on an 11.6" laptop that's tolerable, but on 14" it's purely a cost-cutting measure. Lenovo's IdeaPad line represents their consumer focus, so you also lose some of the build quality that you'd got on a ThinkPad or other high-end laptop. Battery life is also relatively weak on the S405, thanks to the small 4-cell battery. At the end of the day, however, we're looking at $400 for a reasonably equipped ultraportable. The A6-4455M and A8-4555M aren't going to win any CPU performance comparisons, but they're still a healthy jump up from Atom and Brazos and more than fast enough for typical computing tasks, plus you get a fairly decent iGPU in the HD 7500G/7600G. That's all in a package that's less than an inch thick and weighs just under four pounds.
Intel-based Ultraportables
On the Intel side of the fence, there are a lot more offerings to look at, and the manufacturers have clearly put a bit more effort into the designs. Where we only had three AMD LV Trinity laptops to look at, there are fully 34 sub-$750 laptops with Intel Ivy Bridge ULV processors available at Newegg right now. The least expensive options start at $500, with 20 falling more into the $700-$750 range. The good news is that for that much money, you can get a fully equipped Ultrabook if that's what you're after. As with AMD, we're going to eschew anything larger than 13.3" this time, which leaves us with 14 laptops to consider.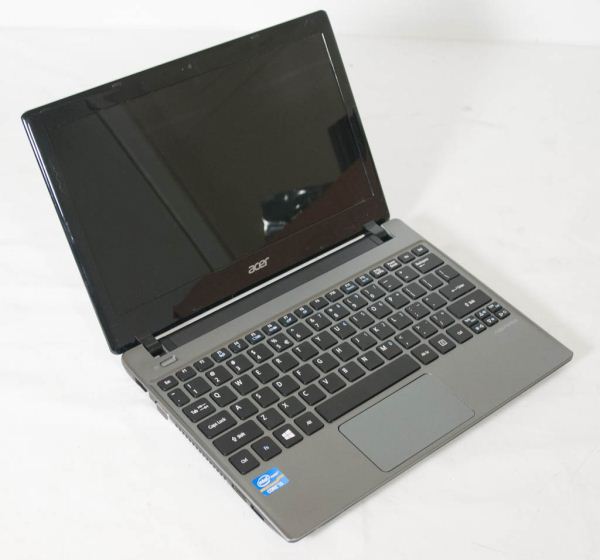 At the bottom of the price list is Acer's 11.6" V5-171-6422, an almost Ultrabook that Dustin reviewed recently. The fact that it's not actually an Ultrabook means that it's a bit thicker and has better key travel, but you get a 500GB 5400RPM stock. The good news is that you can find the V5-171 going for $499 on Amazon, which is a great price for an i5-3317U based laptop. With the savings relative to actual Ultrabooks, you could easily buy a quality 128GB or even 256GB SSD. The V5-171 weighs just over three pounds, and it pretty much puts the nail in the coffin for most netbooks.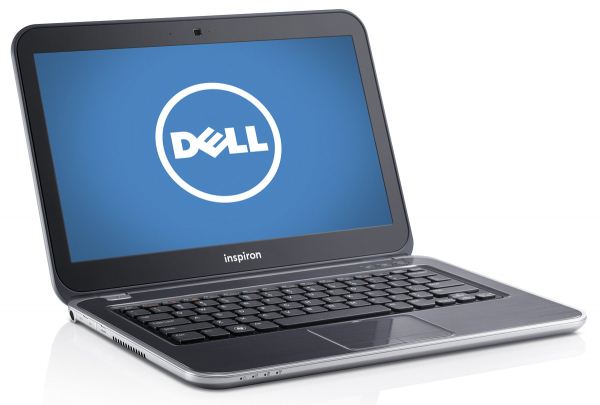 As an alternative that's a bit larger than the V5-171, consider Dell's Inspiron 13z. It's nearly an Ultrabook, but it lacks SSD-storage and might be just a hair too thick. At the regular starting price of $600 for the i3-3217U equipped model, I'd give it a pass, but right now the 13z with i5-3317U, 8GB DDR3-1600, and a 500GB 5400RPM HDD can be had for just $550. If you don't mind the lack of Turbo Boost, the i3-3217U with 6GB model knocks $100 off the price, going for an attractive $450. Dell skimps on a few areas like the LCD and Ethernet (100Mbps, really?), and the keyboard isn't backlit, but otherwise it's a very decent laptop. CPU performance should be quite a bit faster than the LV Trinity parts above, but iGPU performance is likely slower. Something else to consider is that the Inspiron 13z is actually upgradeable with a bit of work, so you can swap out the HDD for an SSD and upgrade the RAM.
Budget Ultrabooks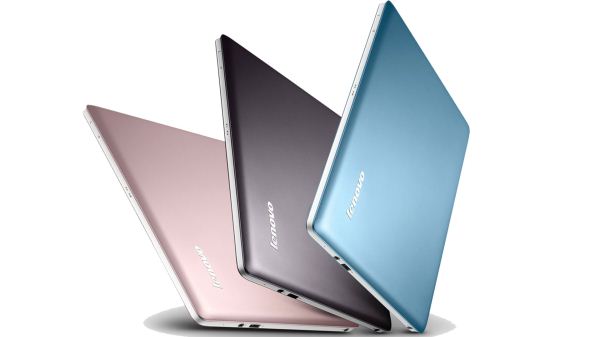 Looking at the remaining laptops in our Newegg list, it's interesting to note that not a single option comes with pure SSD storage; all of the sub-$750 Ultrabooks have hybrid storage, which is something we'd really like to get away from. The cost of a 24GB/32GB SSD with a 500GB HDD should be pretty much equal to a 128GB SSD, but in the "more is better" category we find all of the manufacturers vying for your dollars with 500GB HDDs and SSD caching. Caching is still a step up from pure HDD storage, but in practice it often feels more like a hard drive when you're actually wanting it to perform. Note that there are also some Sandy Bridge Core i3 Ultrabooks still hanging around; I suppose they're not bad, per se, but I'd suggest going with Ivy Bridge and HD 4000. So with that in mind, is there any one specific Ultrabook we'd recommend above the others?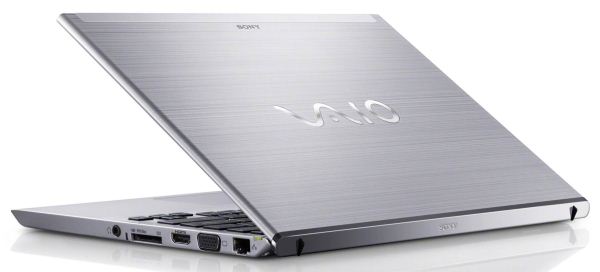 This is a tough call, frankly, as just about everything starts looking similar in terms of features and specs at these prices. None of the Ultrabooks under $750 have anything better than a 1366x768 display, which is a real shame. I'm also ruling out Sandy Bridge and Core i3 equipped Ultrabooks, so what we end up with is just two options, both near the $700 mark: the Lenovo U310 and the Sony VAIO SVT13125CXS. Everything else that meets the CPU requirement (at least Core i5 IVB) tends to be $800 or more. Between the Sony and the Lenovo offerings, Sony gets the nod in terms of RAM as it ships with 4GB RAM onboard with a single SO-DIMM slot, so 8GB is possible and the default configuration ships with 6GB. On the other hand, Lenovo offers an extra USB port and what I consider to be a better keyboard layout. For the small difference in price, you can go either way depending on what you value most.
Update: The Lenovo U310/U410 both appear to have had issues in the past with faulty WiFi, which you can read about on Lenovo's forums. A hardware fix was implemented this past summer, but at least one reader purchased a laptop in November and received a unit manufactured prior to the fix. If you're not willing to deal with the hassle of sending a laptop in for repairs, I'd suggest sticking with the VAIO.
Gaming and Midrange Ultrabooks/Ultraportables
Our next step up is the $1000, give or take, which is now firmly into the realm of quality Ultrabooks. I'm going to be a bit of a pill and take a hard stance on size: the screen needs to be between 12.1" and 14", and weight needs to be under five pounds and (preferably under four pounds); anything smaller or larger isn't going to be considered. It's a personal judgment call, so if you disagree you're welcome to do so in the comments, but I'm trying to pare down the list of candidates to a manageable number.
A Budget Gaming Ultrabook
I initially thought I'd have this on the previous page, as it qualifies based on price, but the fact is when I got through looking at the midrange (around $1000) ultraportables, there wasn't a lot out there that I really like. Most of the products are basically the higher-spec versions of the midrange stuff we just looked at, so you're getting Core i5 or possibly Core i7 with 120GB/128GB SSDs. That's a pretty steep upsell when the cost of the SSD should be under $100 these days. So, I decided to put the budget gaming Ultrabook on this page.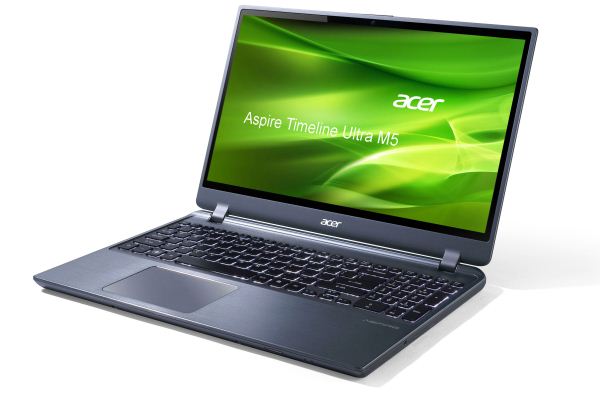 You might wonder how it's possible to even get "budget", "gaming", and "ultrabook" into a single product, but the fact is that there's exactly one laptop out there that qualifies: the Acer TimelineU M5. It's not going to win awards for screen quality, but I've had one for review (that sort of got pushed to the back burner) and I actually like what Acer has done. Priced at $750 even, the TimelineU M5-481TG-6814 gives you and i5-3317U processor with a 500GB HDD and 20GB SSD (with the SSD being solely for the purpose of fast resume). You also get an optical drive, and to turn all of this into a viable gaming Ultrabook Acer ships it with the GeForce GT 640M LE GDDR5.
The CPU is sufficient for moderate gaming, but the GT 640M LE is actually surprisingly potent, especially when running at the laptop's native 1366x768. Battery life is also quite good, and while we're dealing with a 14" Ultrabook the weight is still manageable at 4.3 pounds. Anyone that suggests that AMD's Trinity is the best mobile gaming solution on a budget needs to take a long look at the M5, as the GT 640M LE beats even the A10-4600M iGPU in gaming potential and the price is similar if not lower. I even like the keyboard layout for the most part, and if you're not interested in jumping on the Windows 8 bandwagon the M5 still ships with Windows 7.
Best All-Around Midrange Ultrabook
We're dealing with opinions, naturally, but the best Ultrabook I've tested so far is and continues to be the ASUS UX31A. The keyboard feels good, the build quality is excellent, and the display…oh, the display! There are quite a few other Ultrabooks now shipping with 1080p displays, but guess what? Most of them are glossy touchscreens, and they're all priced higher than $1100 (which is my cutoff point for "Midrange Ultrabook/Ultraportable"). The UX31A-DB51 earned a Bronze Editor's Choice award back when we reviewed it, and it still holds up well nearly four months later.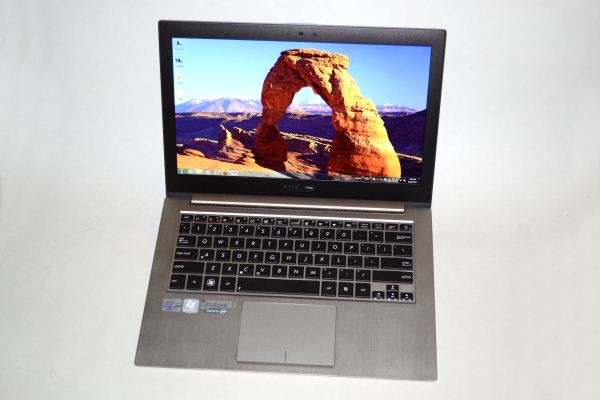 The UX31A is now shipping with Windows 8, which may actually be a downgrade in the opinion of some people, but my experience is that all you need to do is install ClassicShell or Start8 and you should be fine. The biggest complaint I have with the UX31A is that it appears ASUS pulled a fast one and started shipping SanDisk U100 SSDs instead of the ADATA SF-2281 SSD we tested; storage performance will be slower, but unless you're really pounding the SSD it's not likely to be a huge problem. You can get the UX31A-DB51 with an i5-3317U, 4GB RAM, and 128GB SSD starting at $1030.
Windows 8 Needs a Touchscreen!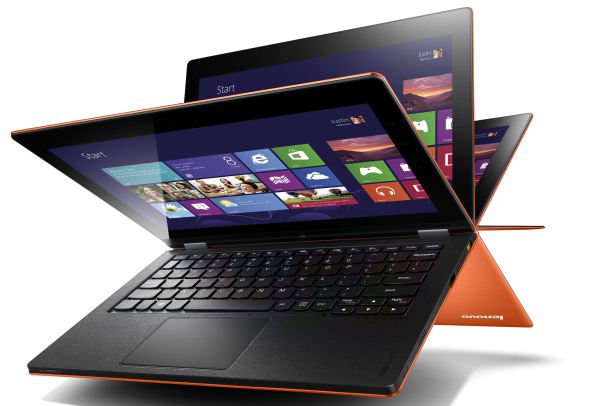 With Windows 8 we now have an incentive for including touchscreens on laptops. That means glossy LCDs (matte doesn't play well with fingerprints!), but more importantly it means we're actually seeing more IPS panels. If you're looking for something designed with Windows 8's touch UI in mind, the least expensive way to get there without making other sacrifices is the Lenovo Yoga 13, tipping the scales at $999 (with the current $100 "YOGADEAL" discount) and shipping with a 1600x900 LCD, 4GB RAM, 128GB SSD, and an i3-3217U processor. The next step up is at our $1100 limit, but it will net you 8GB RAM and an i5-3317U (or $30 more for the orange model).
I was super impressed with the Yoga when I saw it last CES, and the ability to fold the keyboard/base under the display to end up with a tablet is something you really need if you want to use the touchscreen interface. I'm not sure how much I like the keyboard being exposed in this mode, which is my biggest concern (the keyboard is deactivated when you flip it under, but it's still exposed), but it's still a very cool looking device. If you want most of the elements but prefer a traditional laptop (and probably higher build quality and materials), Lenovo also has the recently launch X1 Carbon Touch available, albeit starting at $1500 for the base model.
So Why Not Get a MacBook Air?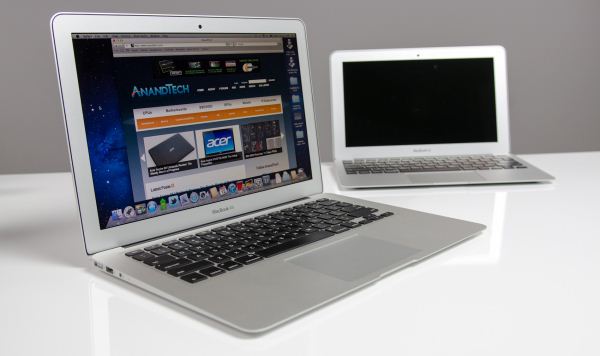 At this price, you have to wonder: why not just get a MacBook Air? Well, there's one good reason to not get a MacBook Air: you prefer Windows. The converse of that is the one major reason to actually get a MacBook Air: you prefer OS X. If you'd be happier with OS X than Windows, the latest MacBook Air 11 and MBA 13 are the way to go. If you're on the fence, you'll have to head to an Apple reseller and try it out first, but for $1100 the MBA 13 is certainly compelling. The CPU and RAM are basically the same as the ASUS UX31A above, but the SSD is different and Apple goes with a glossy 1440x900 LCD.
The biggest reason to not buy the MacBook Air at this point is that it's five months old; if you weren't swayed at launch, nothing has changed in the intervening months that would really change the situation. Even so, if you don't want to go with the ASUS UX31A, the MBA 13 is probably the only other candidate I'd seriously consider before we get to the high-end offerings on the next page. Actually, there's a second reason to skip the MacBook Air now: the MacBook Pro 13 Retina; I still remain a Windows user so neither option appeals to me, but if you're an OS X person the rMBP 13 is certainly worthy of serious consideration. Obviously, it costs quite a bit more, but rather than list it on the next page I'm just going to mention it here.
High-End Ultrabooks
Wrapping things up, we enter the final category of Ultrabooks and ultraportables, though these days we're dealing almost exclusively with the former. In some cases we're just getting the final high-end components from the previous category (Core i7 and 240/256GB SSDs), but there are a few other extras out there that might be worth the extra money. Let's start with one of those.
High-End Ultrabook with Gaming Potential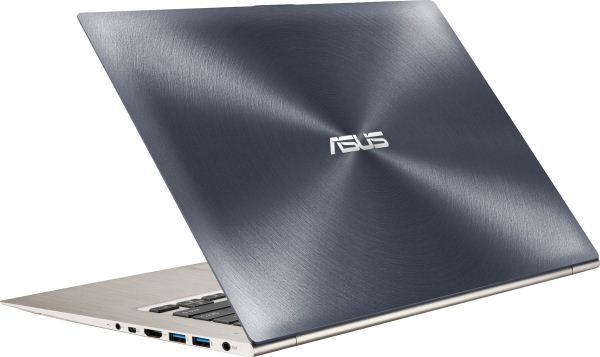 The Acer M5 certainly packs a fairly potent CPU and GPU combination into an affordable package, but the overall quality of some elements is lacking. The display in particular is a sore spot, so what if you could get a similar laptop but with a 1080p IPS display? What you'd end up with is the ASUS UX32VD-DH71. It's the big brother of the UX32A, which mostly means the display isn't 1366x768 junk and you get a Core i7 CPU. You also get a GeForce GT 620M GPU, which actually isn't all that fast, but it's still probably twice the performance of the HD 4000 and you're not as apt to throttle the CPU. Because of the design, you can also use standard 2.5" SSDs, making it possible to ditch the 500GB HDD and go for something faster. As noted earlier, Windows 8 is also shipping on the UX32VD now, so if you're not keen on the new UI consider ClassicShell or Start8 as a good way to fix what MS broke. The UX32VD-DH71 currently sells for around $1300.
Hello 1080p Touchscreens!
At present, there are two 1080p Ultrabooks with touchscreens that I'm aware of, and we have them both in for testing. Each has some perks as well as a few quirks, so both are worthy of consideration.
Acer Aspire S7
I have to say, the first time you see the Aspire S7, you'll very likely wonder if the Acer logo on the back isn't a mistake. This is an extremely attractive laptop, and to my knowledge it's the thinnest laptop anyone has ever shipped—it's a whopping 0.47" (11.9mm) thick, which is in thick tablet territory! Acer's 1080p display is good if not exceptional (colors are not anywhere close to accurate, though it's at least reasonably bright), and you can go for either a Core i5-3317U with a 128GB SSD ($1300) or spend $350 more to get a Core i7-3517U with a 256GB SSD—actually, it's technically two 64GB SSDs or two 128GB SSDs in RAID 0, which is one of the quirks. Anyway, if the $350 upsell sounds like highway robbery (it is!), we recommend the Core i5 model—95% of the performance, but with half the internal storage. One of the coolest things about both Windows 8 Ultrabooks that I've tested is that they can complete a full boot into the OS in about 10 seconds, and with the touchscreens the Windows 8 UI at least makes a bit of sense.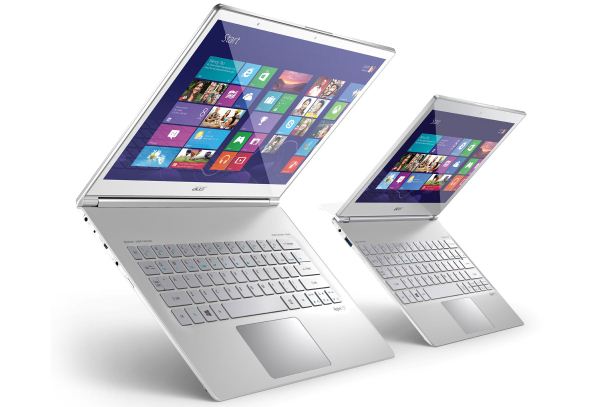 The biggest issues I have with the Aspire S7 (full review forthcoming) are the keyboard and the touchscreen. Starting with the latter, there's no real issue as such, but reaching across the keyboard to touch the display feels a bit cumbersome. What the S7 needs is a way to turn into an actual tablet, like the Lenovo Yoga on the previous page or the Dell XPS 12 we'll get to in a moment. You can lay the screen flat (180 degree hinge), but that's not the same as a tablet. The keyboard is a far more irksome design, unfortunately, at least in my view. You see, I like to use keyboard shortcuts and that means using the function keys; Acer has chopped off the fifth row of keys, merging the function keys with the numbers. There are some other odd key locations as well, but the missing function keys is my biggest complaint. Given enough time I could probably adapt, but every other laptop and keyboard I use has function keys so it still frustrates me.
If Acer does a revised S7 in early 2013, changing the keyboard and creating a real tablet mode need to be at the top of their list. Pricing is also going to raise some eyebrows. I know people spend a lot of money on certain laptop brands, but those are generally business laptops or Apple products. I have a difficult time believing people will pay anywhere near $1300 for the base model S7-391, or $1200 for the 11.6" S7-191, regardless of how nice they look, simply because Acer's brand lacks the necessary cachet.
Dell XPS 12
If you take all of the interesting points from the Acer S7 and fix the keyboard along with creating a workable tablet mode, you get the Dell XPS 12. This is actually one of the coolest laptops I've seen in some time, and while I was concerned about the "flip-screen" aspect holding up long-term when I first saw it, in hand the mechanism feels quite robust. Short of some abuse or an accident, the hinges feel like they'll last many years. And that's good, because the flip-screen is really cool. You can use the XPS 12 as a regular laptop, or you can flip the screen 180 degrees and close it, creating a tablet. One thing that's very obvious is that the XPS 12 is quite a bit thicker than any Android or iOS tablets, but the Core i5/i7 Ivy Bridge processor at its heart is also substantially faster than any of the ARM or Atom parts we've seen elsewhere.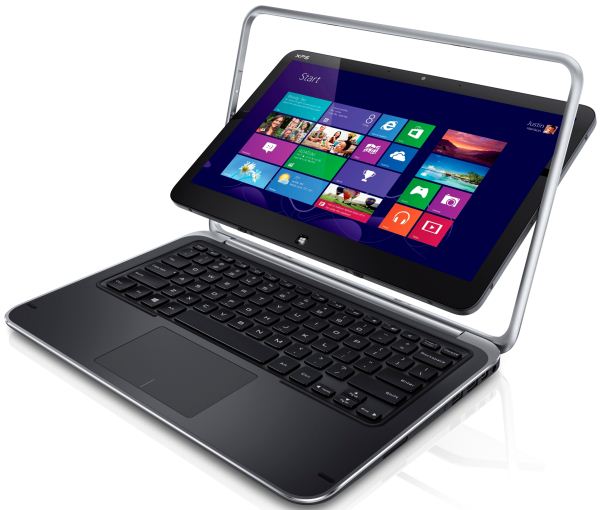 Besides the cool factor of the display, the XPS 12 comes in a variety of configurations. The base model has the 12.5" 1080p IPS panel, 4GB RAM, 128GB SSD, and an i5-3317U processor for $1200. Sadly, there's no 8GB i5-3317U configuration, so the next step up gets you 8GB RAM and an i7-3517U for $1400—a $1250 configuration with just the 8GB RAM upgrade would have been perfect. Moving beyond that point, you can go back to the i5-3317U and get 8GB RAM, but you get a 256GB SSD, all for a starting price of $1500. Finally, there's the no-holds-barred version that gives you the 8GB RAM, i7-3517U, and a 256GB SSD for $1700. I really like the design of the XPS 12, but the price gouging is enough to make me cry; $200 for a $25 RAM upgrade and a 100-200MHz CPU clock speed increase is laughable, and $200 to upgrade from a 128GB to a 256GB SSD is just as bad. But, if you want what is arguably the coolest Ultrabook around right now, that's the price of entry.
Wrap-Up
This guide specifically focused on Ultrabooks and ultraportables, which eliminates a huge portion of the mobile market. We'll look at doing other mobile guides in the coming days that get into the areas we've missed, including gaming laptops, other budget offerings, and even tablets. For now, we've listed about a dozen laptops that we could recommend for various reasons. Not every laptop would be a good fit for every person, but if you want something that's easy to carry around—either for work, school, or some other reason—you should have several worthy options to consider. What did we miss, or do you have a converse opinion on any of our recommendations? Let us know in the comments!