Original Link: http://www.anandtech.com/show/5916/computex-2012-new-efficient-psus-led-controller-from-nzxt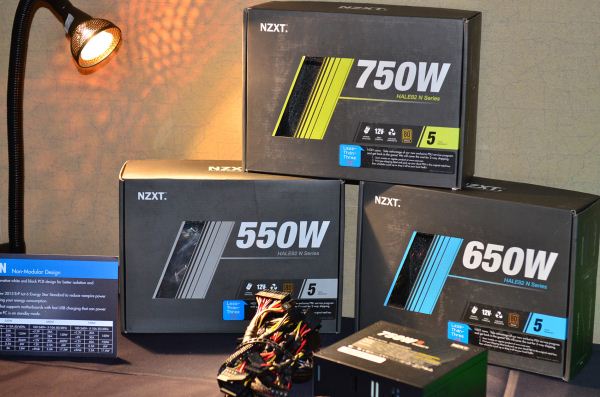 NZXT is also showing off its new line of 80 Plus Bronze certified PSUs, the HALE82 N (non-modular). The HALE82 supports up to 3.5A for 5V standby, enabling high current draw for charging smartphones/tablets from your PC while in standby mode. The PSUs feature white fan blades and a white PCB in addition to supporting the 2013 ErP Lot 6 spec for a max of 0.5W power draw in standby mode - unfortunately to meet this spec you'll also need motherboard support for it as well.
NZXT also showed us their new Hue RGB LED controller. Priced under $30 the Hue uses a SATA power connector to drive a single 2m long strip of LEDs. The LEDs can be configured to fade, switch or remain stuck at a single color. Three dials give you control over the final color.