Original Link: http://www.anandtech.com/show/5616/microsoft-demonstrates-windows-to-go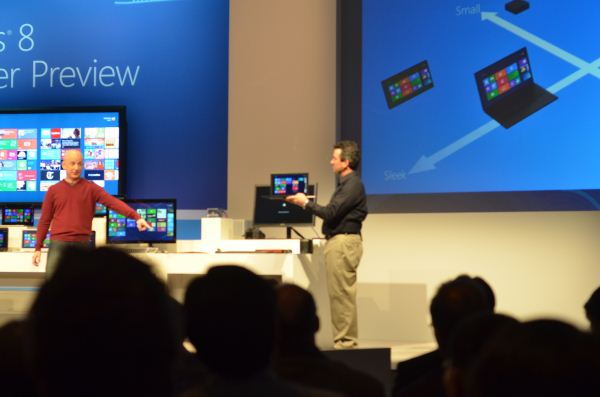 Windows 8 supports installation to removable flash media via a feature called Windows to Go. Your apps, settings, and OS can all be installed to a USB stick and you can easily move that between platforms. Microsoft demonstrated Windows to Go by booting a USB stick with Windows 8 on a desktop PC that had Windows 7 preloaded on it. After the demo, Microsoft removed the Win 8 USB stick and booted a laptop using the same drive.
Although it won't be the most performant solution, Windows to Go can be an interesting solution to quickly deploying on new hardware on enterprise clients.