Original Link: http://www.anandtech.com/show/5196/holiday-2011-mainstream-high-end-buyers-guide


Occasionally, I put together ridiculously expensive "dream" systems—computers worth as much as a car that feature multiple high-end CPUs, dozens of terabytes of storage, exotic cooling solutions, or enough GPUs to run flight simulators on five monitors at high framerates. These computers are a real treat to build, but they are not at all mainstream. While others have different ideas about what constitutes the upper end of the mainstream DIY PC market, generally speaking, $2000 represents a reasonable threshold. Past this point, returns for increased investment decrease very rapidly, such that they are justified only by niche use—or glorious indulgence.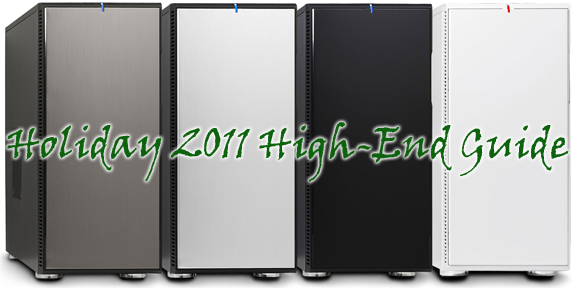 In our recent midrange buyer's guide, I outlined three systems: a less expensive general use system capable of lighter gaming, a $1000 gaming box, and a $1200 work-oriented PC. In this guide, I detail three more systems, each around $2000 in cost. First up is a $1900 small form factor (SFF) home theater PC (HTPC). If it weren't for the anomalously high prices of hard drives at the moment (and for the near term future), this system would be much less expensive. However, high hard drive prices are a reality, and thus, this HTPC is now at the high end of mainstream PCs. Second, we have an $1800 gamer that is substantially more capable than the $1000 gamer in the midrange guide. Finally, because we eschew the fastest GPUs, we're able to bring you a productivity PC that features a higher-than-mainstream CPU—the less expensive of Intel's newest six-core Sandy Bridge-E chips.
In the midrange buyer's guide, I emphasized my confidence that those systems will likely remain enjoyable to use through 2016 for a number of reasons. The systems outlined in this guide are even more powerful. While I hesitate to speculate about the computing world past 2016, but I am confident that the three computers detailed in this guide will probably remain relatively capable for another five years—delivering more than acceptable and even enjoyable experiences. If you buy at the high end, there's probably a reason for it, so very likely you'll upgrade before five years have passed. Even so, with computer performance requirements leveling out, you can always sell a still-fast PC or give it to a friend/family member.
Perhaps the most important thing to keep in mind when designing and building a $2000 PC is to have fun and enjoy it! Any reasonable enthusiast would be more than happy to use any of the systems outlined in this guide. So without further ado, the next page starts with a system that packs a powerful CPU and lots of storage space into a small chassis.
Cinematastic SFF HTPC
I covered small form factor home theater PCs in May, offering both Intel- and AMD-based systems. Both of those rigs came in well under $1000. This guide's HTPC is substantially more capable in every regard, with a price tag to show for it. This SFF HTPC has four primary considerations in mind with its design: video transcoding capability, plenty of storage space for a large media library, Blu-ray playback, and finally the ability to serve as a cable box DVR replacement.
The best video transcoding CPU available on the mainstream market today is without a doubt the Intel Core i7-2600K. You can check out AnandTech's Bench for a good idea of how this chip performs in a wide variety of tasks. Further, Anand thoroughly reviewed the CPU at the start of 2011 upon its launch. It is important to note that the i7-2600K is total overkill for simple HD media playback—that can be accomplished easily by a CPU costing less than $100. Thus, this HTPC is capable of not just media playback, but extremely fast media encoding/transcoding as well.
The tragic flooding throughout southeast Asia, particularly Thailand, has caused a severe disruption of the global hard drive supply chain. It is a bad time to invest in many high capacity hard drives, but if you want to build a computer that can store terabytes of files, you have little choice. Unfortunately, we do not yet know when hard drive prices will return to their pre-flood levels, though it will likely be months from now. Therefore we're dropping over $500 on 6TB of mass storage in the form of two Hitachi HDDs. It's difficult to pay that much for drives that were half that price only months ago, so if you can put off buying lots of storage for several months, you should considering doing so.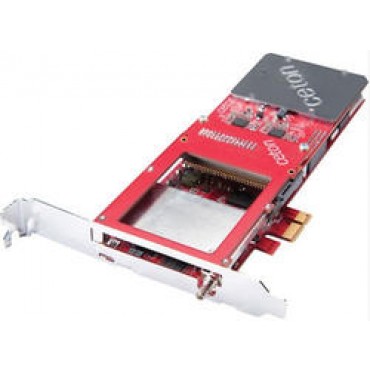 As for Blu-ray playback and cable box DVR replacement, we're going with a standard LITE-ON Blu-ray burner that supports 3D BR-Ds and a Ceton InfiniTV quad-tuner. The Blu-ray burner costs about twice as much as Blu-ray readers, so if you are not interested in burning BR-Ds, you can save some money by foregoing that capability. Note that this is an OEM drive—you will have to purchase appropriate software or use a freeware application with it. (My personal favorite freeware BR-D player is Media Player Classic - Home Cinema, but there are others that also work well.) The Ceton InfiniTV essentially acts as a replacement for four cable boxes, allowing you to view and/or record up to four HD cable programs simultaneously. This is a very powerful card when combined with a LAN. It can certainly serve as a centralized multistream HD cable player for an entire household, and it works without issue with Windows 7's Media Center.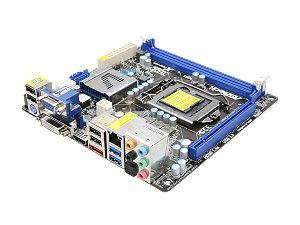 We've selected ASRock's Z68M-ITX/HT mini-ITX motherboard to tie all of the components together. This is a very feature-rich ITX board that includes both HDMI out as well as DVI and optical S/PDIF interfaces. As it is a Z68-chipset board, it also supports the i7-2600K's impressive overclocking abilities. The only real limitation of the board is its sole PCIe x16 lane. The Ceton tuner card uses a PCIe x1 interface, which can be up-plugged without issue into the ASRock board. However, if the Ceton tuner is in place, there are no additional expansion slots—and with only four SATA ports, you are limited to four total SATA devices. In this case, the Blu-ray drive, an SSD boot and application drive, and two mass storage HDDs.
For the SSD, we're recommending Crucial's M4 128GB SATA III drive. These drives have a reputation for reliability and while not the fastest SSDs, they fare quite well against the competition. We're opting for a 128GB capacity SSD primarily to accomodate potentially large video encoding software suites, like Adobe's CS5.5 Master Collection. If you don't need as much space for your OS and application drive, you can save about $100 by going with the 64GB variant.
Because the ITX board has only two DDR3 slots, we're limited to 8GB (a single 2x4GB kit) unless you're interested in spending substantially more money on a 2x8GB kit of DDR3. For example, CS5.5 can frequently eat more than 8GB of RAM when I'm transcoding HD video, but whether a 16GB kit is worth more than a $100+ cost increase compared to an 8GB kit will depend on your particular software usage.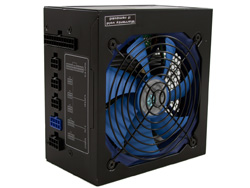 Powering everything we have Silverstone's Strider Plus ST50F-P PSU. This model is one of the smallest ATX power supplies, and its full modularity cuts down on cable clutter. You can read more about this excellent PSU in Martin's recent review. Finally, housing all of these components is Lian-Li's venerable PC-Q08A. This has proven to be my favorite ITX case for a number of reasons. First, I think it looks very nice. Second, the combination of the 140mm front intake fan and 120mm top exhaust fan means it runs cool for an ITX box. It is somewhat large for an ITX chassis so stuffing all of these components into it will be challenging (as all ITX builds are) but not maddeningly difficult (as some ITX builds can be, especially for those of us with larger hands). Don't worry—the stock i7-2600K CPU cooler clears the bottom of the PSU with some headroom to spare in the PC-Q08A. Finally, it should be noted that the PC-Q08 is available in black and red as well as the silver chassis in the list below.
If you're more interested in using your PC to play video games than movies, we have a system for you on the next page.
Gamer's delight
While the HTPC on the previous page is designed for intensive video transcoding and therefore is built around a Intel Core i7-2600K with Hyper-Threading, this rig is devoted to gaming and therefore utilizes an Intel Core i5-2500K. You can see clearly from Bench that most games do not benefit from the 2600K's Hyper-Threading. Instead, it's a better idea to spend that $100 or so savings elsewhere if your primary consideration is gaming.
Because games do respond well to increased clockspeeds, and the Core i5-2500K is a multiplier unlocked CPU (so overclocking it is a breeze), we're recommending Corsair's H80 closed-loop CPU water cooler. All-in-one water-cooling kits like this Corsair are not only (generally speaking) great CPU coolers, they're also an easy introduction to more sophisticated water-cooling setups in case you're interested in exploring water-cooling at some point in the future. Jared recently reviewed the H60, H80, and H100—all of these fit in the Fractal Design Define R3 case we're recommending.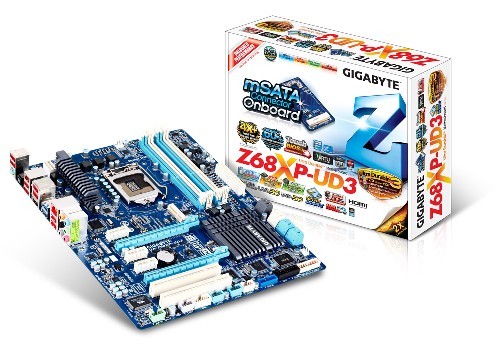 Gigabyte's GA-Z68XP-UD3 is an ATX form factor motherboard with all of the bells and whistles. It is a very capable overclocker and in my experience very reliable as well. While it's definitely not in the highest echelon of LGA 1155 motherboards, it is a solid higher-end mainstream motherboard. Perhaps of most interest to gamers, it supports both SLI and CrossFire—more on those in a moment.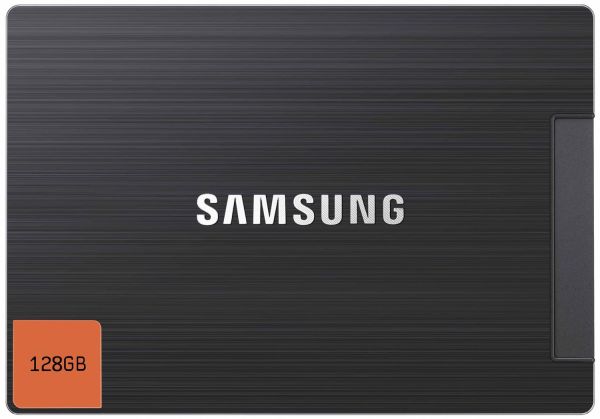 Though not many current games benefit much from more than 8GB of DDR3, given the low prices of RAM and the larger budget, we're recommending two 8GB kits for 16GB total RAM. The G.SKILL Ripjaws X in the parts list below are great performers, but there are many other comparable kits.
Games don't always benefit much from an SSD, either, but again given the bigger budget, this build has a 128GB Samsung 830 Series SSD for its OS and application drive. That's enough space for plenty of both productivity and entertainment applications. I cannot stress enough how much general responsiveness and overall, day-to-day computing benefit from the addition of an SSD. Samsung's 830 Series drives are already developing a reputation for reliability, and as Anand found in his recent review, they also perform very well. In case your game—or media—library is very large (e.g. you play Rage!), the stalwart Samsung F3 1TB hard drive should be enough space for even the most prolific gamer.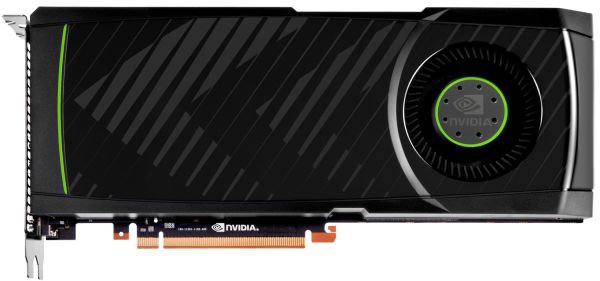 The heart of any gaming rig is its GPU—or GPUs. The NVIDIA GTX 580 is the most powerful single GPU discrete video card available, and at $500, it's really pushing the envelope for "mainstream". You can see how it fares in Bench. The GTX 580 will play Crysis: Warhead at 1920x1200 resolution on gamer quality settings at an average of 60 frames per second. So, yes, it will run Crysis! But what if you're interested in SLI/CrossFire? $500 will buy one GTX 580—or two AMD Radeon HD 6950s. In general CrossFired 6950s outperform a single GTX 580, in some cases by a large margin. You can see how the two configurations compare on Bench. That said, I've yet to see a CrossFire (or SLI) setup that didn't have a few quirks—or downright aggravating issues. If you don't want to bother with SLI/CrossFire, the GTX 580 is your best bet (unless you want to plunk down even more money on a single card with dual GPUs, but I don't consider those much better than SLI/CF setups). If you are willing to put the additional time and effort into a CrossFire/SLI setup, you'll get a lot more bang for your buck with two Radeon HD 6950s.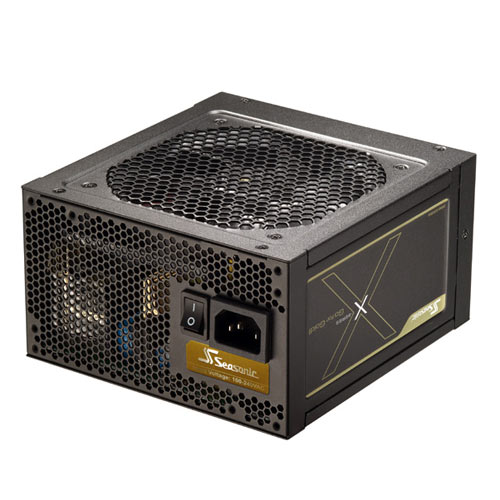 SeaSonic's X850 is an extremely well-built 850W power supply capable of powering this impressive system whether you decide to go with a single GTX 580 or two Radeon HD 6950s. That said, the Bench test system hit 850W with two GTX 580s in SLI under Furmark—so if you plan to go with one GTX 580 initially and add a second card later, you will want to upgrade to a more powerful PSU. Finally, everything is housed in a Fractal Design Define R3. I recently recommended this case in the midrange buyer's guide and while there are other comparable cases like Corsair's 500R and Antec's P280, I like that the Fractal R3 is less expensive and, in my opinion, looks better.
Next up, we're sacrificing graphics capability/gameplay ability for raw CPU speed. If you want an incredibly powerful computer, check the next page.
Productivity powerhouse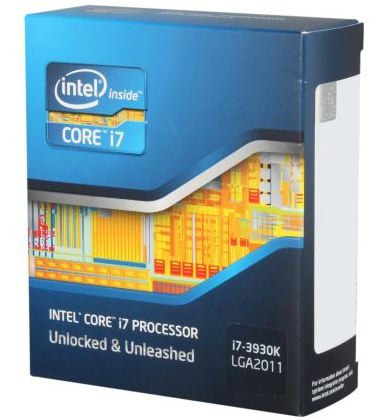 Intel's Sandy Bridge-E CPU architecture recently launched in the form of two SKUs: the $1000 Core i7-3960X and the $600 Core i7-3930K. These chips differ ever so slightly in that the 3960X has 15MB L3 cache compared to the 3930K's 12MB L3 cache, and the 3960X's stock and Turbo clockspeeds are 100MHz higher than the 3930K's. That is, $400 clearly represents very diminishing returns. Anand reviewed the 3960X recently and found that compared to the Core i7-2600K, the 3960X won in single-threaded performance by a very narrow margin. By extrapolation, the 3930K recommended for this productivity PC will perform very similarly to the 2600K in single-threaded applications. However, because of the SNB-E chips' extra two cores compared to the 2600K, their multi-threaded performance advantage is, as Anand put it, "staggering."
You can see how the 3960X fares against the 2600K on Bench—and recognize that the 3930K we're recommending here will perform ever so slightly slower than the 3960X (unless you choose to overclock). It is critical to understand the nature of your workflow—are you using heavily multi-threaded applications or not? If you are, will your workflow performance improve enough using a 3930K over a 2600K to justify the extra $300 or so cost? If the answer to both of these questions is "yes", then this computer is designed for you. Because neither SNB-E CPU comes with a cooler, we're once again going with Corsair's H80 water-cooling kit.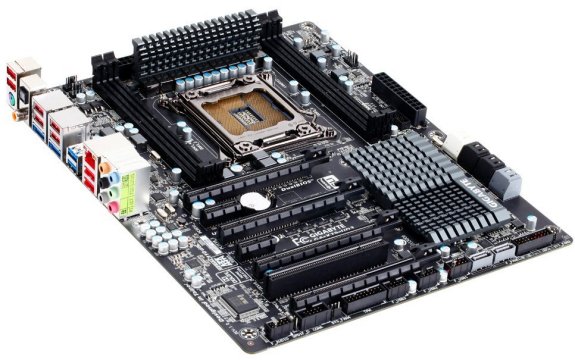 Intel's SNB-E CPUs use a new socket, LGA 2011. Gigabyte's GA-X79-UD3 is an ATX form factor motherboard that represents a good value amongst X79 chipset boards. If your applications benefit from GPU acceleration, it has two PCIe x16 and two PCIe x8 lanes, though of course filling those lanes will push the cost of the build from just over $2000 to much higher depending on what GPUs you buy.
SNB-E supports quad channel memory, and the GA-X79-UD3 has four DIMM slots. The board's max memory support is 32GB, though we're going with 16GB total here for cost reasons. Again, springing for four 8GB modules might or might not be worth the additional investment; you'll have to make that decision based on your particular needs.
One of the drawbacks with SNB-E compared to SNB is that there's no integrated graphics at all, so you need to buy some form of GPU even if you don't plan on playing any games. Then again, for professional video work you'd almost certainly want a decent GPU regardless. Given we're looking at the high-end of the market and recommending a $1000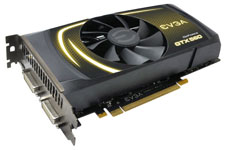 platform, we're going to give our primary recommendation to NVIDIA's GTX 560, which has slightly less CUDA cores and lower clocks than the GTX 560 Ti but still represents a fairly healthy upgrade from the GTX 550 Ti. We're going with NVIDIA here as we've had reasonably good experiences using their GPUs in Adobe Premiere, though you can just as easily go with an AMD Radeon HD 6850--and the two GPUs would trade blows in gaming benchmarks.
If you feel the GTX 560 is overkill for what you plan on doing, our alternate recommendation is AMD's Radeon HD 6670, which costs about half as much but only has one third the performance potential. Our NVIDIA alternative at the low end would be the GT 440 GDDR5, which costs a bit more than the HD 6670 but should also have a bit better performance. On the other hand, if you're really doing professional work, you'd probably want a workstation level OpenGL card. Never mind that most workstation users buy prebuilt systems--we've covered that market already. For a DIY workstation, you could easily double the cost of what we're putting together by adding a high-end Professional card. In that case, you probably know better than us whether you'd like a Quadro 5000/6000 or a FirePro V8800/V9800, so we'll leave the choice to you.
Because a $2000 PC without an SSD is a travesty, we're recommending Crucial's M4 128GB again, a reliable, relatively speedy SSD with lots of space for your OS and productivity applications with large installation sizes. Many workflows (such as intensive Photoshop usage) benefit from a fast scratch disk, so we're also including a Samsung F3 1TB. Finally, to round out the storage, we have a capacious 3TB Hitachi Deskstar for mass storage. At the risk of sounding repetitive, be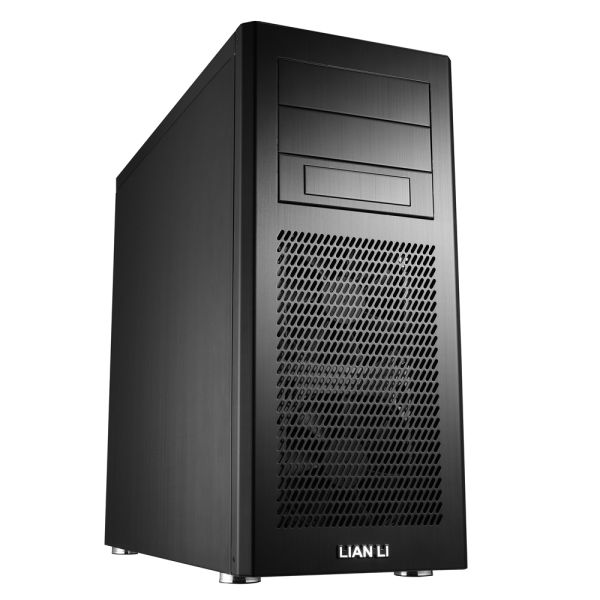 sure you understand your workflow before dropping hundreds of dollars on storage configurations you might not really need. As noted in the HTPC build, you might also want to hold off on the third storage drive until HDD prices drop.
Though this PC is extremely powerful, it is not especially power-hungry. A productivity computer should be, above all else, reliable, and for this reason SeaSonic's SS-560KM power supply gets our recommendation. This is a highly efficient PSU and in my experience, it's very quiet and supplies components with very clean power. Work PCs are often conservative in their looks, but Lian-Li's PC9F looks very sharp while looking modest. It's also a great case in terms of its thermals and acoustics.
We have a few concluding remarks on the next page.
Final words
When designing and building a higher end PC, it is critically important to understand your needs. It might seem obvious that spending hundreds of dollars on a high end GPU is unwise if you're not going to game, but I frequently must actively discourage clients from spending money on parts they simply don't need. Similarly, it might be difficult to spend $500 on a single component, but if you will benefit from that part's power given your needs, then by all means, buy it.
Also keep in mind that while these systems each cost around $2000, it does not follow that you can't still shop for bargains and sales. Be sure to keep your eyes on prices throughout the holiday season. AnandTech's Hot Deals forum is a great place to learn about and share particularly compelling prices on components.
While this guide covered the computers, we did not detail recommendations about monitors, speakers, keyboards, and other assorted peripherals. PC hardware moves much faster than the other parts of the PC market. While our recent Back to School Guide focused more on less expensive products, it might be useful for higher end shoppers as well. We'll also have a display specific guide in the next week, so if you're in the market for a new LCD keep your eyes peeled for that.
Finally, AnandTech's General Hardware forum is always filled with folks who are knowledgeable about PC design and assembly and are happy to help you build your own PC. Don't hesitate to ask us which parts will suit your needs best.
Happy holidays!