Original Link: http://www.anandtech.com/show/5001/samsung-bringing-galaxy-tab-70-plus-to-us-exynos-in-a-tablet-for-399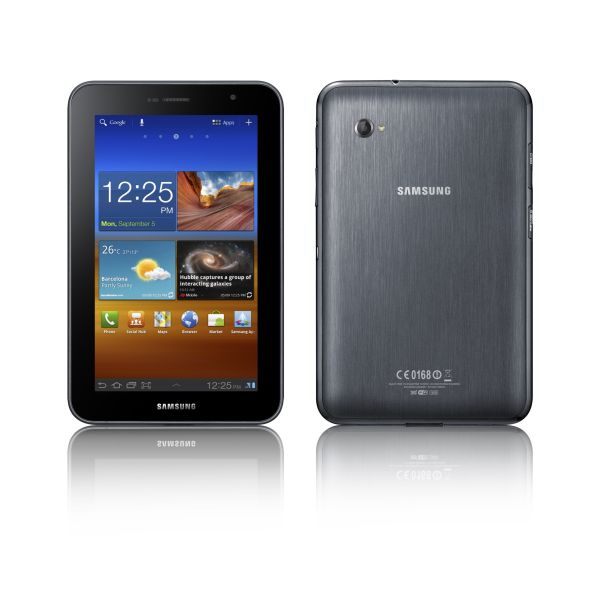 Samsung hasn't been shy about pumping out Android tablets abroad, and so far we've seen them trickling our way steadily but surely. And so, today Samsung announced that the Galaxy Tab 7.0 Plus will be joining the Galaxy Tab 8.9 and 10.1 in their US Honeycomb line-up. This marks the first Exynos tablet we'll be seeing, giving us a chance to truly compare Honeycomb performance across all the chipset vendors for the first time. We're confirming with Samsung that all the specs will remain the same as the international version released recently, and if they do we'll be looking at a 1024 x 600 7" PLS LCD screen running TouchWiz UX over Android 3.2 and with that 1.2 GHz Exynos SoC we've loved on the Galaxy S 2, (Ed. note: We're putting a pin in Exynos till we can confirm.) backed by 1 GB of RAM. The slate features 3MP rear-facing and 2MP front-facing cameras, along with (hopefully) a microSD slot.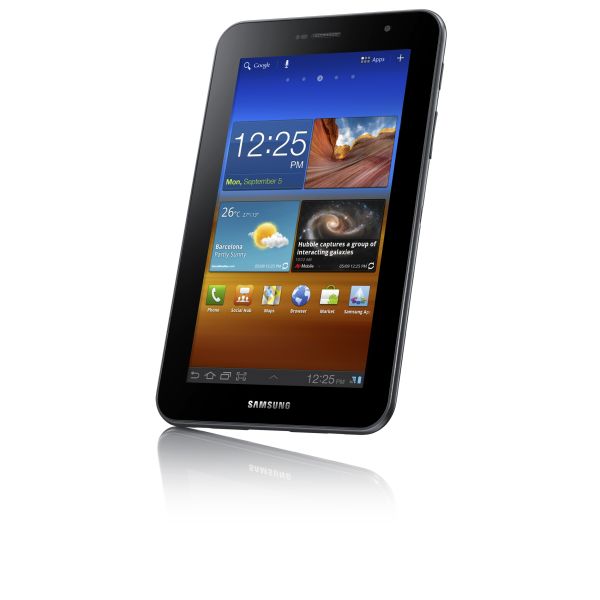 In an effort to position this slate as a home theater companion, as Sony has done with it's Tablet S line, Samsung is including an IR blaster and Peel software to provide complete home theater control (a la Logitech Harmony) along side content discovery tailored to the users interests. If you've tried out Peel's wares before we'd love to hear what you think. Certainly integrating the hardware and software helps keep the tablet's $399 price competitive, in a market where 7" tablets are hitting much lower price points. That said, Exynos, with its Mali-400 GPU, would make the Galaxy Tab 7.0 Plus quite enticing without Peel. You'll find it at Best Buy, Tiger Direct, Amazon and Fry's nationwide on November 13th.
Samsung Galaxy Tab 7.0 Plus
SoC
1.2 GHz Exynos 4210 SoC
Display
7" 1024x600 PLS LCD
Camera
3MP Rear-facing; 2MP Front-facing
Memory
1 GB LPDDR2, 16 GB / 32 GB NAND
Dimensions
193.65 x 122.37 x 9.96 mm
Battery
4000 mAh Li-Ion
Connectivity
802.11n a/b/g/n (2.4/5 GHz), BT 3.0, USB 2.0
Sensors
Accelerometer, Compass, Gyro, ALS, Proximity
Weight
345 g
Source: Samsung (Original Announcement)