Original Link: http://www.anandtech.com/show/4856/flash-player-11-in-early-october-says-adobe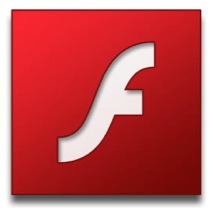 Flash Player 11, the next major version of Adobe's near-ubiquitous browser plug-in, is now officially set for release in early October, the company said in a press release today. Adobe AIR (the runtime which allows Flash and other code to be run as desktop apps) will also be updated to version 3.
The press release details a few of Flash 11's new features, but there are two that are of particular interest to you, the discerning AnandTech reader: the first is GPU acceleration for 2D and 3D graphics, which is specifically designed to make Flash games run better (Flash's GPU acceleration was previously limited mostly to video). The second is 64-bit support under Windows, Mac OS X, and Linux, long a sticking point for users of 64-bit operating systems. As one of the modern Internet's most-used plug-ins, Flash carries a lot of weight, and I don't think I'm the first to link the absence of 64-bit Flash with the slow pace of 64-bit browser development and adoption.
Flash 11 promises to be an improvement over Flash 10.3 in many ways, but its competition is still stiff: the Unity Web Player is already driving 3D games in browser windows today, while the Silverlight plug-in also enables rich web content. Its most direct competition in the long run remains HTML5, which Apple (and soon, Microsoft) and others are pushing to enable rich content without the use of plug-ins
Source: Adobe