Original Link: http://www.anandtech.com/show/2830


Last year ASUS released the Xonar HDAV; it's a sound card. The Xonar HDAV's claim to fame was its ability to bitstream Dolby TrueHD and DTS-HD MA over HDMI. Don't have any idea what that means? I wrote a primer here last year, but I'll give you the quick rundown.
Blu-ray discs are huge, you can store up to 50GB on a dual-layer disc. That's not enough to store lossless video, but it's enough to store lossless audio. In other words, you can have a bit-for-bit reproduction of the audio track that was mastered at a movie studio in your own home. For most consumers it's cool as hell just for bragging rights, but for some super high end home theater enthusiasts it's a perceived necessity.
These audio tracks are stored using one of two lossless compression algorithms: Dolby TrueHD or DTS-HD Master Audio. The content owners however were very nervous about putting these audio tracks on BDs, specifically allowing PC users access to them. After all, if you had unencrypted access to one of these tracks you could potentially...uh...idunno, turn them into MP3s? Stop going to the movies? I have no idea. Regardless, the studios were nervous and the result was a ridiculous requirement for security.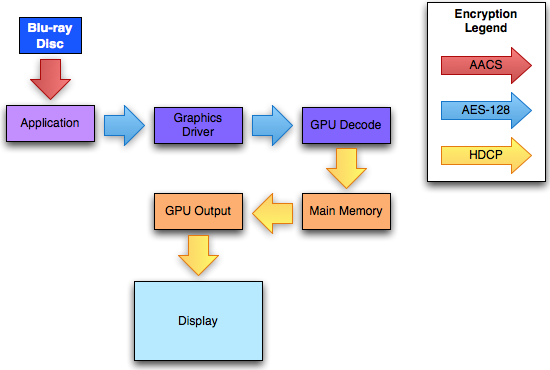 In order to play one of these tracks you have to properly implement what's called a Protected Audio Path (PAP). I go into much greater detail about the encryption/decryption requirements for a PAP but you need OS, software, driver and hardware support for it. Windows Vista gave us OS support, ArcSoft and Cyberlink gave us software support and the GPU vendors gave us driver support - all we were lacking was the hardware.
The GPU vendors didn't include support in their designs for a number of reasons, so no integrated or discrete graphics currently support sending these compressed audio streams over HDMI. Next year that will change, but for now it is what it is.
The only hope was for sound card makers to tackle the problem, but the sound card market isn't what it was back in the 1990s. ASUS was the first to take it seriously, because, well, ASUS takes everything it does seriously.
The Xonar HDAV launched and as you'll see, I haven't reviewed it. When it first hit, driver support wasn't there. Despite the hardware support, you couldn't send TrueHD or DTS-HD MA over HDMI because the driver didn't allow it. This part took months to fix, it took some more months to work out a number of other bugs and in that period I just gave up on it. I went back to it not too long ago and while it worked, I'd lost my interest.
Before I ever heard of the ASUS card I heard that Creative Labs and Auzentech were working on one. I even wrote about it. I actually expected it to be out first, but for whatever reason it got pushed back. The card finally launched this year and today it finally received support from Cyberlink to bitstream these codecs without any loss in quality. The PowerDVD 9 patch notes tell you right here: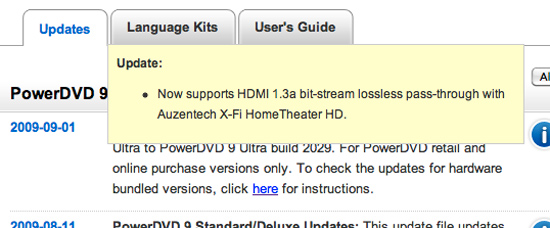 You do need PowerDVD 9 for this to work, no it doesn't come bundled with the card, yes the latest patch is needed for it to work.
Auzentech sent me a card and I went to testing it. Perhaps it would be my one last hurrah with high end HTPCs before I accept fate and build a modest XBMC box for my needs.
Let's...Get...Busy
Pardon the early 90s reference, it's the first thing that came to me and I didn't want to use the word "unboxing" on this page; but that's effectively what it is.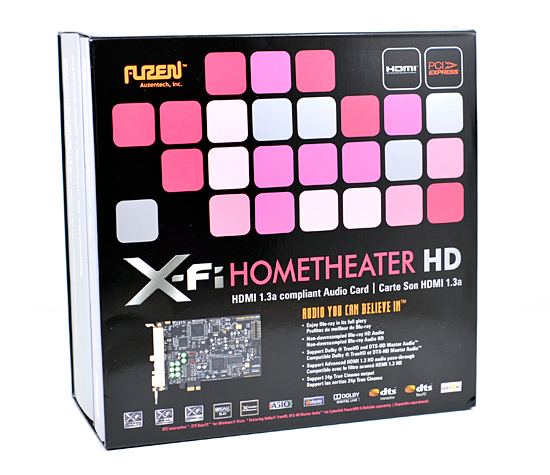 While the ASUS Xonar HDAV comes in a box you'd expect from a motherboard company, the Auzentech X-Fi HomeTheater HD is a bit more polished. You'd expect it would be for a sound card that costs $250.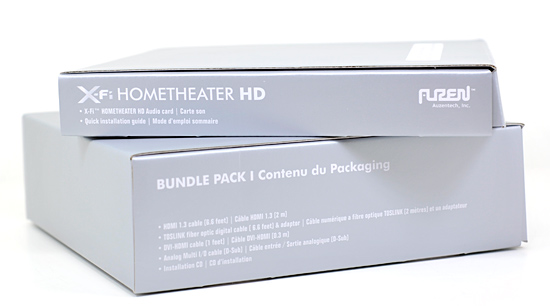 Inside the slipcover you have two separate boxes; one holds the card and the other has all of the cables and driver disc.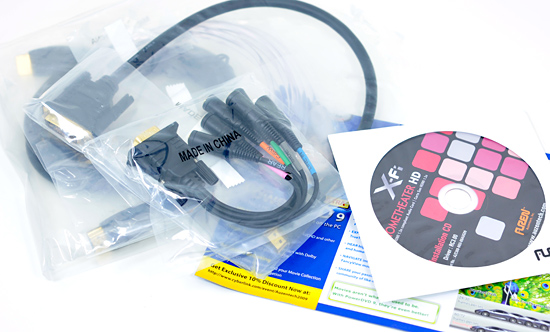 The setup works like this. You run a cable from your video card (or video output on your motherboard) to the Auzentech card. It combines the digital signal with the audio output from the sound card and sends it down a single HDMI cable from the card itself. Auzen provides a DVI-to-HDMI as well as a regular HDMI cable to aid you in this process.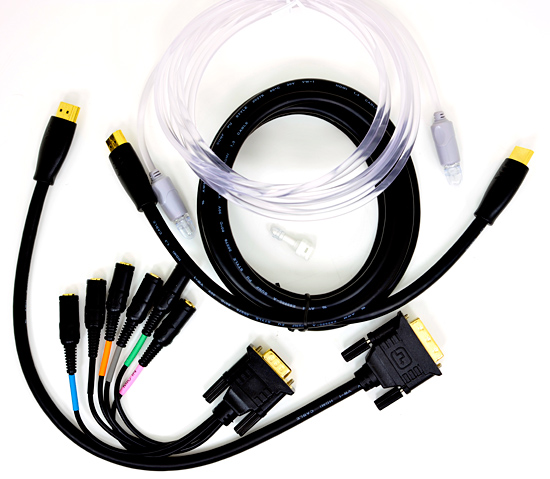 You also get an analog break out cable for ins and outs.
The X-Fi HomeTheater HD is a full height PCIe x1 card: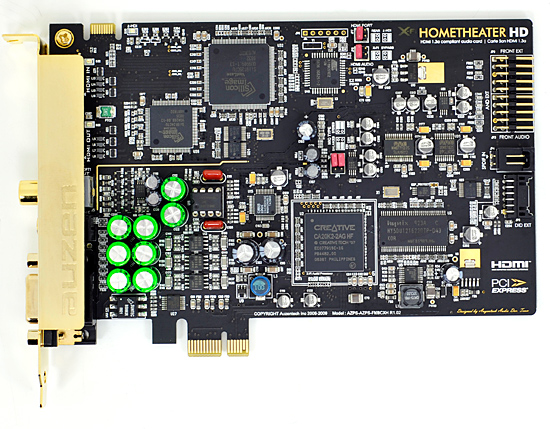 Despite its length there's no retention notch for well designed motherboards that include a compatible clip. There's a lot on the card, including an interesting set of jumpers: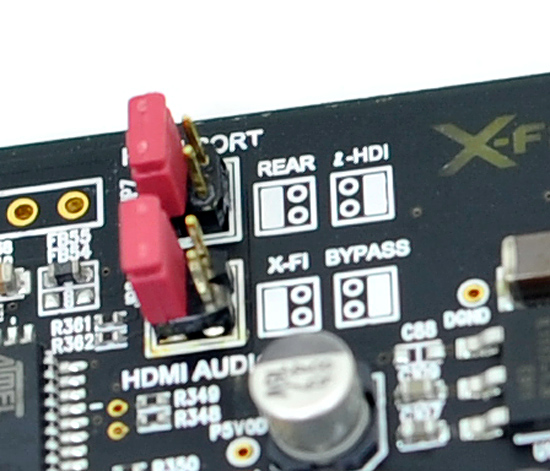 The first jumper block lets you configure how the video signal gets sent to the X-Fi HTHD: either video HDMI input on the back of the card or over the PCIe bus. Apparently NVIDIA and Auzentech have been working on a way to pass video (or audio) over the PCIe bus instead of an external cable. This feature doesn't appear to work on any NVIDIA chipsets today, but it may at some point in the future (or with a future NVIDIA chipset).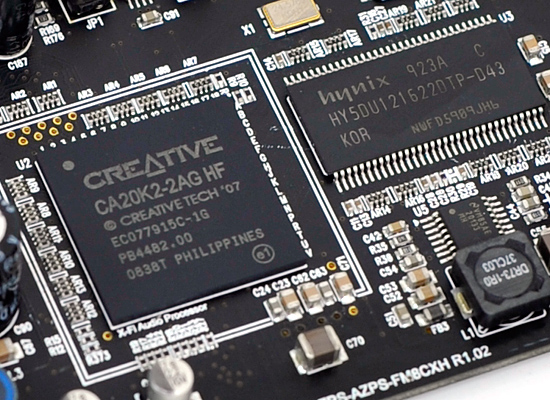 The heart of the X-Fi HTHD is Creative Labs' X-Fi audio processor. It's most definitely overkill for what we're using the card for, but you've gotta justify that pricetag somehow.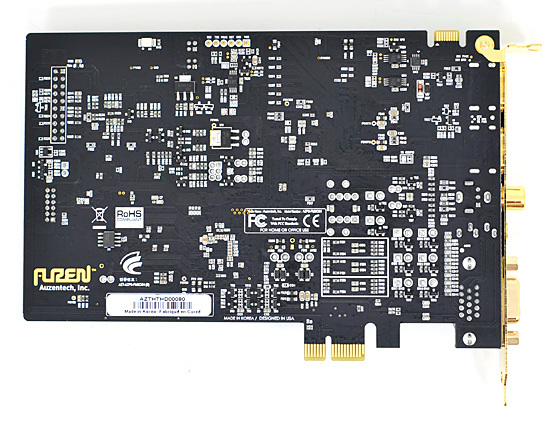 The First Attempt: Failure
This was the email I sent Auzentech after spending a full day with the card trying to get it to work:
I've been working with the Auzen Z-Fi HomeTheater HD card for most of the past 24 hours and thus far I have not been able to get it to reliably work in the vast majority of situations. Here's what I've tried:

Under Windows 7 x64

1) On a Zotac GeForce 9300 motherboard with integrated graphics I get no video output from the Auzen card on my Westinghouse LVM-42w2 42" LCD.
2) On an Intel P55 motherboard with GeForce GTX 280 graphics card I get no video output from the Auzen card on my Westinghouse LVM-42w2 42" LCD.
3) On a Zotac GeForce 9300 motherboard with integrated graphics I get no video output from the Auzen card in my home theater setup: Integra DTC-9.8 preprocessor + JVC RS2 projector.

Under Windows Vista 32-bit:

1) On an Intel P55 motherboard with GeForce GTX 280 graphics card I am limited to 720p output from the Auzen card on my Westinghouse LVM-42w2 42" LCD. Selecting 1080p simply produces no-signal on the Westinghouse.
2) On an Intel P55 motherboard with GeForce GTX 280 graphics card I get no video output from the Auzen card in my home theater setup: Integra DTC-9.8 preprocessor + JVC RS2 projector.
3) On an Intel P55 motherboard with GeForce GTX 280 graphics card I get no video output from the Auzen card in my secondary home theater setup: Onkyo TX-SR806 receiver + Samsung 50" TV.
4) On an Intel P55 motherboard with GeForce GTX 280 graphics card I get no video output from the Auzen card on my Toshiba 42" Regza LCD TV.

In all cases I confirmed that both the LED lights (HDMI in and HDMI out) were illuminated. I tried both an HDMI cable from the GPU to the Auzen card as well as DVI-to-HDMI from the GPU to the Auzen card, neither worked. I even tried the internal HDMI passthrough jumper on the NVIDIA chipset to no avail. I used the drivers off of the CD that came with the card and then installed the updated drivers you sent Gary.
I was ready to give up on it. I went to bed, finished up The SSD Relapse the next day and tried one last thing before I gave up on it again: switch to a non-NVIDIA card.
The one thing both of my test platforms had in common was their NVIDIA graphics using the latest 190 series drivers. I swapped an ATI Radeon HD 4890 into the P55 board, installed its drivers and it worked right away; under both Windows Vista 32-bit and Windows 7 x64.
I'm not sure what the NVIDIA/Auzen incompatibility was, and perhaps switching to an arbitrary older driver would fix it but with a working setup I wasn't about to try and figure it out. For what it's worth, the NVIDIA/Auzentech combo did work perfectly on my Dell WFP3008 30" display; too bad it doesn't have a built in receiver to make that useful.
The Second Attempt: Success
With an AMD GPU on the P55 board everything worked perfectly; I took the system sans case down to my theater, hooked it up and threw on a couple of BDs. I hadn't seen Die Hard in a while and it has a DTS-HD MA track, so I popped that in to verify that it was working.

There are some UI bugs with the PowerDVD 9 control panel that enables bitstreaming these codecs. You basically have to select your audio output settings twice to get it to work; change your audio output once to something other than bitstreaming then once more to bitstreaming (Non-decoded high-definition audio to external device) to make it work.
Once playing, the thing worked as advertised: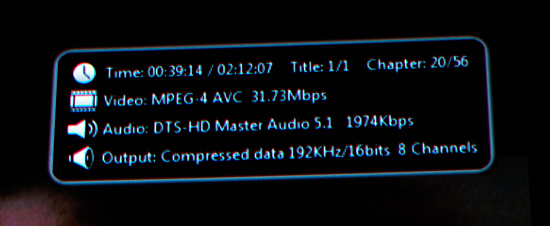 Update: As readers have correctly pointed out it looks like PowerDVD is reporting its output incorrectly, but the card is functioning as intended here. It would be impossible to down-sample the compressed True HD/DTS-HD MA streams without decoding them. It also looks like the audio bitrate in The Hunt for Red October is being incorrectly reported.
Next up we have a Blu-ray of The Hunt for Red October, this time a TrueHD disc: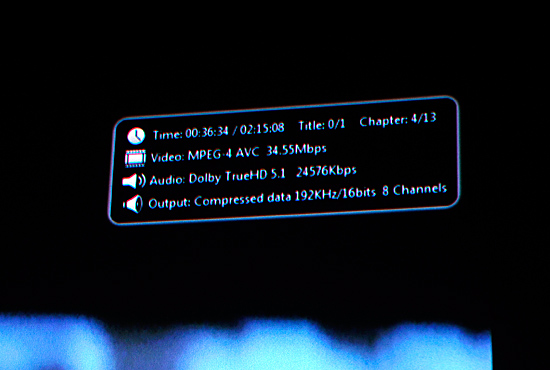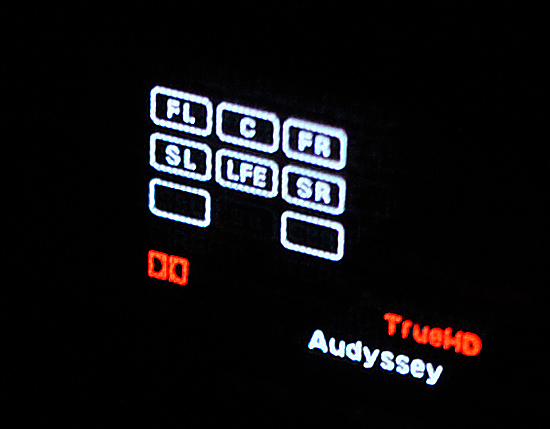 Final Words
If you ignore the initial driver issues with NVIDIA GPUs, I was shocked by one thing about the Auzentech card: it worked without giving me any HDCP errors. I'm used to any new HT product breaking HDCP and generally not letting me watch the movies that it's designed to play back. Auzentech was the first that didn't do that. I had these problems with nearly every IGP chipset on the market upon their initial release, even with the ASUS Xonar HDAV when it first came out, but the Auzentech? Nope. Then again, I couldn't get video output when I used a graphics card from one of the largest GPU makers in the world.
My personal experience with the Auzentech is mixed. It didn't work well with my NVIDIA setups but worked flawlessly with AMD. If you feel you need a card like this and have a configuration that you know works, the X-Fi HTHD seems good enough.
That brings me to the major issue with the Auzentech X-Fi HomeTheater HD: I'm not sure these cards make sense anymore. They add another level of complexity to an already ridiculously complex set of hardware, software and security requirements needed to simply play a movie off a disc.

You need to use PowerDVD to get the real benefit from the X-Fi HTHD. Although the latest version of the player is far better than it used to be, it's still not my preferred way to watch movies; the UI is clumsy and is easily outclassed by open source projects, which is just ridiculous given that this is an app you have to pay for.
Then we have the price. The Auzentech X-Fi HTHD will set you back around $250. For that price you're $50 away from a PS3 Slim, which can bitstream Dolby TrueHD and DTS-HD MA in full 48kHz/24-bit fashion without ever having to worry about drivers or incompatibilities. I get that the content owners were worried about enabling Blu-ray playback on PCs, but I feel that they've almost killed it.
It's less painful to rip the movies and play them unencrypted or even pirate them than it is to play a legitimate Blu-ray disc on your PC. That is a problem. At least when you pirate them you get direct-to-drive service, something you can't get legitimately for a high-bitrate movie. Those responsible for the encryption and stipulation need to pay attention here: What would you do when it's not only cheaper, but also more user friendly to steal movies than pay for them?
Piracy shouldn't be easier, it should just be cheaper.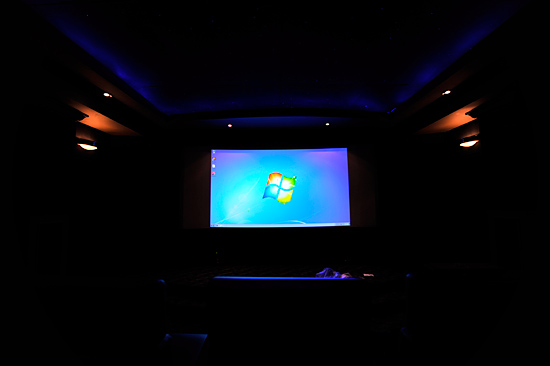 9 feet of Windows 7 is admittedly nice
I do believe there are a number of reasons to opt for a HTPC over a PS3 or set-top Blu-ray player, but I'm just not convinced that there's value in these cards. I've seen the roadmaps, we'll start getting chipset support for bitstreaming these codecs next year. That'll mean a sub-$100 investment in a motherboard for the same sort of support you get from a $250 sound card.
In the interim, we've got some very good options. All modern ATI GPUs, Intel IGPs and NVIDIA IGPs support decoding these lossless audio codecs in software and can send the decoded audio over HDMI. It's called 8-channel LPCM over HDMI and it is supported all over the place now. You need a video card for your HTPC anyway, it seems the sensible route would be to rely on 8-channel LPCM support for now and upgrade to a motherboard/video card that supports bitstreaming True HD/DTS-HD MA later.
It would be different if we didn't have to rely on Cyberlink, or if there were open source True HD/DTS-HD MA alternatives so we had playback support in things like Media Player Classic - Home Cinema or XBMC. The nature of what we're trying to enable is also at fault for diminishing the value of these sorts of cards. Appreciating the advantage 24Mbps of audio can give you is a potentially impossible feat for most un-jaded human ears.
ASUS and Auzentech have at least made sure that PCs can at least play these audio tracks, and for that they should be commended. I'm just not sure the rest of the industry is ready to support it yet. We need better software, we need simplicity, we need integration. Deliver those things and then we can talk price.