Original Link: http://www.anandtech.com/show/1853


Abit
We recently had the opportunity to talk with Abit about some of the newer motherboards on the horizon. We got a few snapshots of Abit's R+D just for the occasion.
Abit's AT8 is a completely new SKU for the company. In fact, it's also the company's first ATI based motherboard as well. The AT8 features the ATI RD480 north bridge with ULI's M1575 south bridge. With the news that Radeon X1600 and X1300 cards will no longer need a mastercard to operate in Crossfire mode, Crossfire boards like the AT8 will certainly become a more viable alternative to SLI in the near future.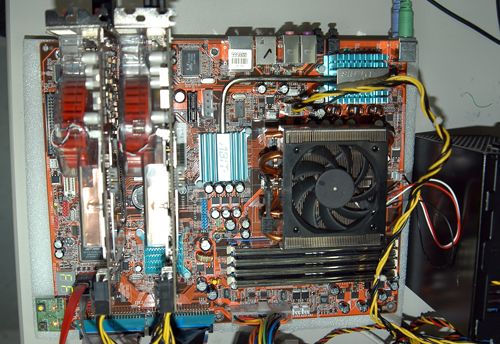 The AT8 should have a lot of recognizable features - although some are new to Abit. The new heatpipe between the north bridge and the power regulation provides completely noiseless cooling solution -- which I guess is a must if you plan on keeping the noise level of two X850s manageable. Of course, the AT8 is also legacy free.
Abit's AN8 is already widely regarded as one of the standard recommendations for Socket 939. The AN8 32X is the high end successor to the original AN8, complete with C51D southbridge and two full x16 PEG slots.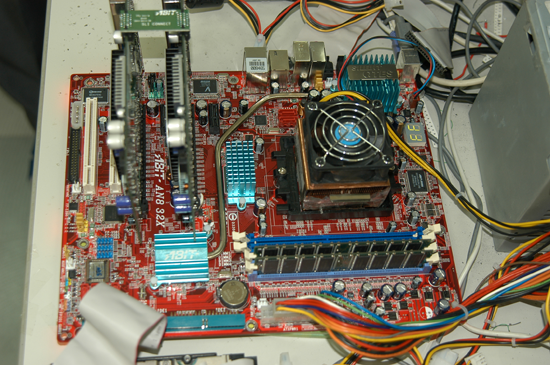 Corsair
We spoke briefly to Corsair about some new products. With all of the memory intensive games these days, it's no surprise that Corsair has focused a lot of attention on the high density market. Corsair tells us to expect the XMS-4400PT, 2GB high frequency kits next week.
DFI
DFI's LanParty series reigns as one of the most respectable and recognizable motherboard series out there. Of course, if you're DFI, already having the undisputed overclocking Socket 939 motherboard just isn't enough. Check out DFI's new ultra-enthusiast board, the LanParty nF4 SLI-DR Expert.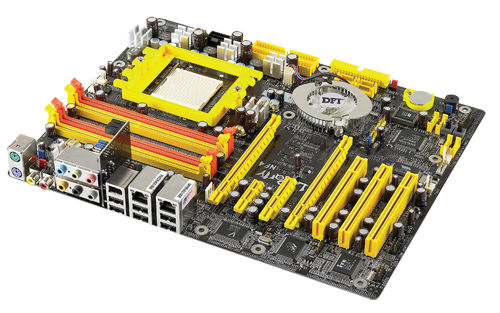 Although the premise behind the LanParty nF4 SLI Expert is the same as the original nF4 SLI, DFI has put some considerable work on filling in the gaps. For starters, the SLI toggle paddle is gone, but DFI isn't using an expensive C51 bridge. Instead, ICs automatically configure the motherboard for SLI mode if two cards are inserted. The PEG slots are also spaced out slightly further as well.
The power management has been completely revamped as well. The old 3-phase PWM has been replaced with a 4-phase parallel PWM instead. The four pin ATX12V connection is also replaced with a backwards compatible 8-pin EPS12V - you can still use an ATX 1.2 AUX input if you don't have the 8-pin interconnect. The tighter phase control also allows for much smaller DRAM voltage adjustment. Rather than flipping between 3.5V and 3.6V, you'll now be able to tweak on increments of 0.025V.
Our bot picked up the Expert
on pre order already
. Expect several other merchants to have the board within the next few weeks as well.
OCZ
OCZ semi-quietly unveiled their new heatspreader design over the last couple weeks on their GX XTC modules. The new honeycomb design is expected to dissipate better than traditional designs according to OCZ documentation. GX XTC modules are already on sale at some vendors and will likely start showing up en masse by the end of the week.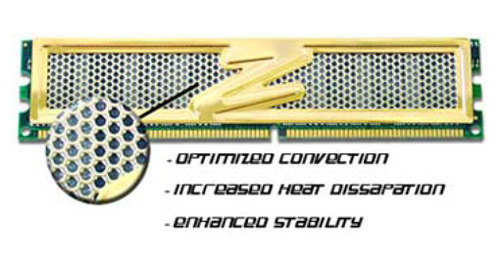 OCZ's phase cooler is starting to see the light of day as well. Don't be surprised if we see a phase cooler launch sometime around early January.
Gigabyte
Gigabyte was very excited this week to show us their new 7800GT based on Gigabyte's own original design. Now that the initial batch of 7800GT cards have dried up, Tier 1 manufacturers are producing non-reference design cards on their own. Gigabyte's newest prominently features a Zalman double ball bearing HSF that should look very familiar to anyone who is into low RPM cooling.
Since the card is not an NVIDIA reference design, Gigabyte removed a lot of the unnecessary VIVO components to reduce cost and thermals. The card comes clocked at a modest 400MHz core, 1000MHz memory, but on average Gigabyte claims the new design lowers core thermals as much as 5 degrees C. This will definitely be one of the more competitive retail 7800GT cards to keep an eye out for. Gigabyte also plans to release a $35 rebate with the card at launch. Compounded with the $20 rebate already active for all NVIDIA 7800GTs, this is going to be a very competitively priced card.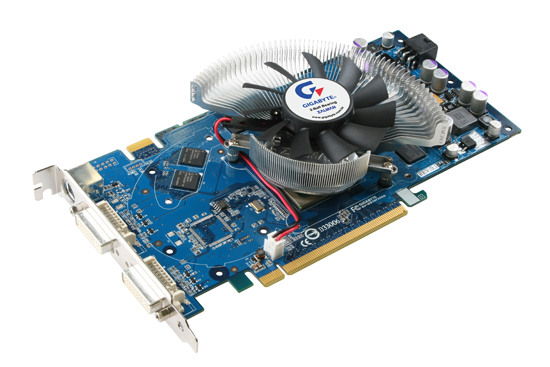 ASUS
Quite possibly the best for last, ASUS gave us a quick preview of the A8R-MVP - the company's first Crossfire motherboard. True to the other Socket 939 motherboards from ASUS, the M8R-MVP has a very clean design, although the board does not lack features by any means. You'll notice a completely passive north-south-mosfet combo, side mounted PATA, and, of course, the two PEG slots of Crossfire. The board is a stark contrast to the high end Abit AT8, but the modest ASUS A8R-MVP will clearly appeal to the lower end of Crossfire users - with a very modest price tag.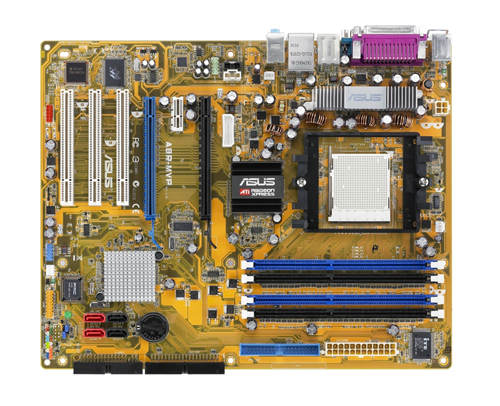 Conclusion
We're keeping this short and sweet - think of this as a retail product roadmap rather than the usual chipset/CPU roadmaps. All of these products are nearing retail availability, so if you find them interesting, you shouldn't have to wait long. We'll be bringing additional coverage from other vendors as we acquire it.